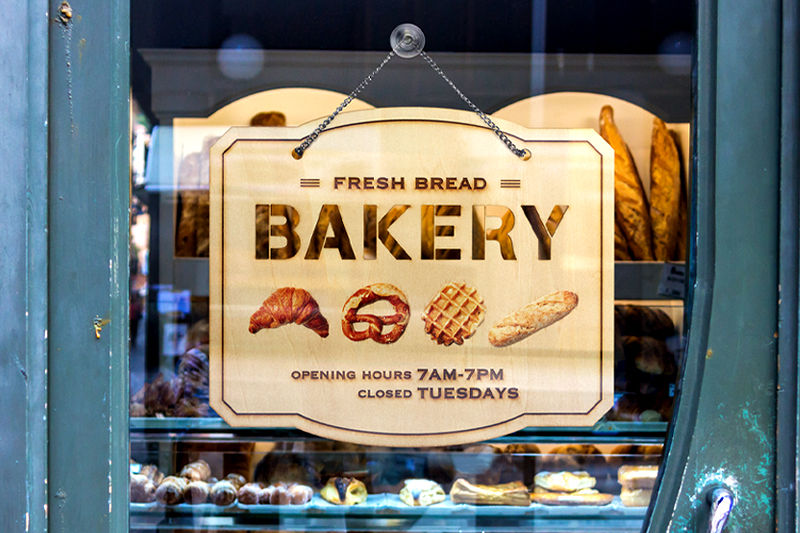 LV Laser Engraver and LEF2 UV Flatbed Printer Combo
Save BIG on Roland DGA Machine Combos
Get Seamless Personalization Right Out-Of-The-Box
By combining a Roland DG LV laser engraver/cutter with a Roland DG VersaUV LEF2 flatbed printer you can get so much more out of both technologies. Choose from two different LV/UV machine combo's that offer you the chance to laser cut and customize your own products and add massive value to existing products with both engraving and direct printing options.
Talk to your local dealer today to discover how you can build your business with our LV/UV combo and make major savings on advanced product customization machines.
$71,980 US
$61,995 US*
MSRP
$65,980 US
$55,995 US*
MSRP
$52,080 US
$42,995 US*
MSRP
Terms and conditions.
Pricing reflects US MSRP. For Canada, Latin America and Caribbean pricing. Contact an Authorized Roland DGA Dealer in your area.
What's in Your LV/UV Personalization Solution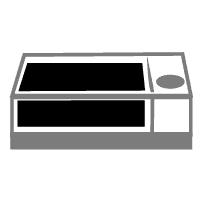 VersaUV LEF2 Printer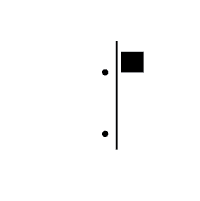 LEF2 Air Filtration Unit VersaWorks 6 RIP Software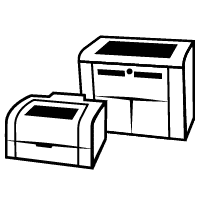 LV Laser Engraver/Cutter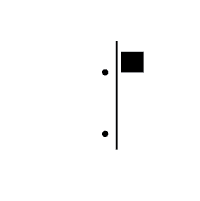 LV Air Filtration Unit Two-Year Warranty Coverage


Create premium value items by cutting-out and engraving materials with an LV and adding full-color graphics and Gloss textures with an LEF2.
Choose between two different combo sizes to fit your space, budget and media requirements.
Develop the perfect laser cutting and print personalization workflow with Roland DG webinars, how to's and other support info.
The LV/UV Combo features everything you need to start producing right away— each device is supplied with an air filtration unit and other essentials.
All units are 110/220v auto-switching— you don't need any additional electrical set-up.
Create design and cut files in Adobe® Illustrator® (AI) or CorelDraw® for LV production and integrate them seamlessly with VersaWorks 6 RIP for LEF2 printing.
With your LV laser engraver, you can produce print fixtures to secure, space, and register items for print customization with your LEF2 flatbed printer.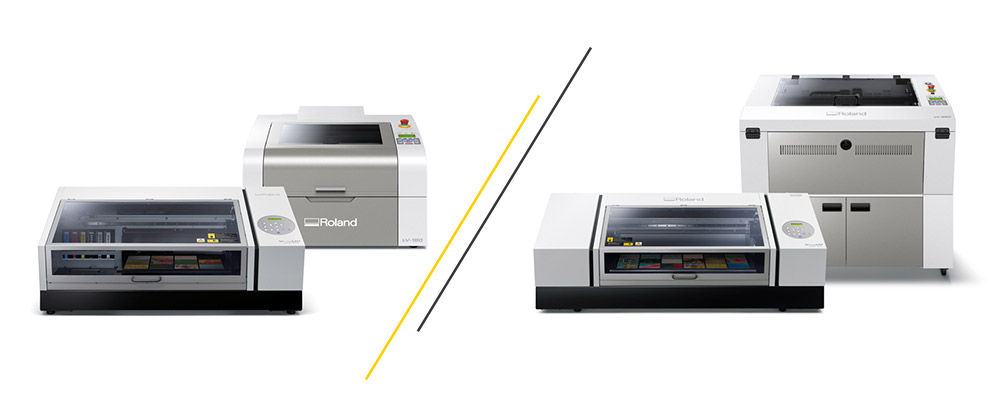 3 Reasons to Combine VersaUV LEF2 Printer with an LV Series Engraver

ADD VALUE
Take a new approach to your current UV-printed product portfolio by adding cut and engrave effects and expand into exciting and profitable new markets.

OPERATE MORE EFFICIENTLY
Take control of your production. Speed up turnaround times and reduce costs by bringing many production costs in-house with LV laser engravers.

FOR A ONE-STOP SOLUTION
Your UV LEF2 flatbed printer and LV laser engraver will be backed by a single, trusted provider with industry-leading service and support to keep you and running
Engrave, Cut and Build Your Business with Hundreds of Applications
Whether you're looking to launch a new personalization business or expand into some profitable new applications, Roland DG's LV laser engraving machines add so much choice and product diversity. Add photos, art, or text onto existing products or cut-out your own items for marking or engraving. Pair it with a VersaUV LEF flatbed printer for a complete laser-cutting and print customization workflow.
Giftware and Merchandise
Precisely engrave or mark onto keychains, phone cases, pens, notebooks and more, or cut-out and engrave your own acrylic and wooden items with your LV for print personalization with your LEF.
Trophies and Signs
Cut-out shapes in wood, add intricate text and designs onto wood, metal, and glass, and add 3D reliefs and decorative elements— combine your LV with your LEF to cut and then print on your own trophy and sign products.
Art and Unique Items
Cut detailed patterns into wood, card, and plastic materials for creating art projects, games, décor, games, and more. Combine your LV laser engraving machine with your LEF flatbed printer for the ideal prototyping or giftware solution.
Jewelry and Fashion
Cut-out your own pendants, bracelets and other accessories from leather and acrylic with your LV and add full-color graphics and stylish 3D textures with your LEF flatbed printer.
Presale Questions?
Chat is currently unavailable at this time. Please try again during our normal business hours, 7:00 AM - 5:00 PM PST.
Already Own a Roland?