Search versaworksdual Knowledge Base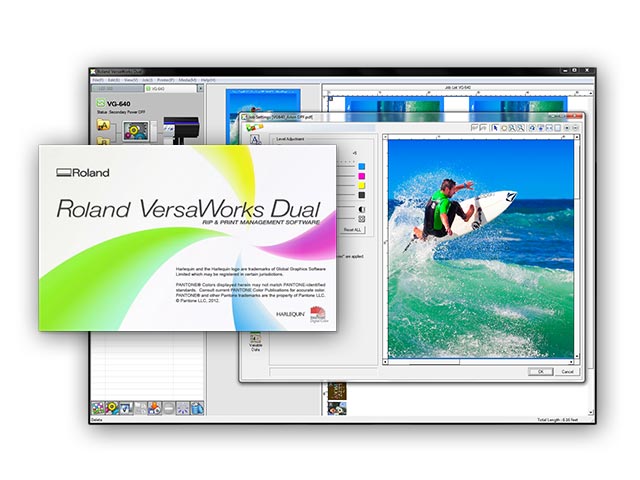 Windows 10
OS Compatibility List
27.89 KB

This document describes how to install and set up VersaWorks Dual Software. It also contains a Help guide to learn about the variety of commands. RVW Dual supports the VG-540/640, EJ-640 & LEF-300 products
1.92 MB
Most Roland devices are supplied with a one year standard manufacturer's warranty, but by registering your device within 60 days of purchase, your product could qualify for an extended warranty of up to 3 years*.
31.01 KB
The Roland VersaWorks Dual Installation Guide covers the following topics: installation, printer and cutter setup (USB & Ethernet) and Roland@NET setup.
2.34 MB

This guide is for the use with both Roland VersaWorks and VersaWorks Dual. This manual describes the characteristics of white and metallic inks, important notes, maintenance and proper printing methods.
10.37 MB

Follow this link to the Roland Academy Webinars On-Demand webpage. Then filter through the videos to find a training session that suits your needs.
31.09 KB