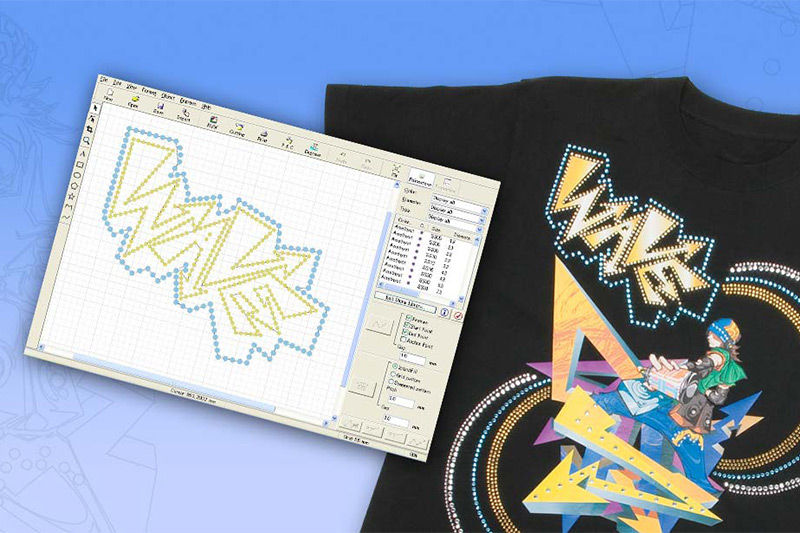 Roland R-Wear Studio Software
MSRP

$499 US*

* U.S. only. For Canada, Latin America and Caribbean pricing, please call (949) 727-2100, or contact an Authorized Roland Dealer in your area.

No lease currently available.
Roland R-Wear Studio software comes with all of the necessary tools to design beautiful custom apparel and gifts. The software makes it easy to boost profits by personalizing everything from t-shirts and handbags to wine bottles and cell phones. The possibilities are endless!
Included at no extra charge with EGX-350 / 400/600 engravers.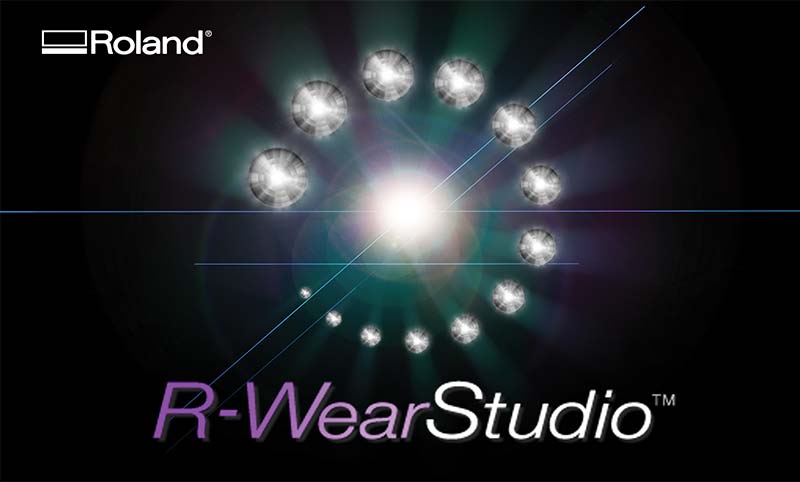 Summary
Create templates for hot-fix rhinestones using Roland EGX engravers
Create colorful heat-applied lettering, logos and graphics with Roland GX-24 cutters
Create a wide variety of profitable custom graphics using both designs and photos
Import files in bmp, jpg, gif, png, and ai and eps for Adobe Illustrator 7 and 8
Generate stroke fonts for customized inscriptions, such as initials, names and messages
Pick from a digital library with 500 styles of Swarovski rhinestones
Automatically calculate profits and control rhinestone inventories
Supports Roland R-Wear Business Solutions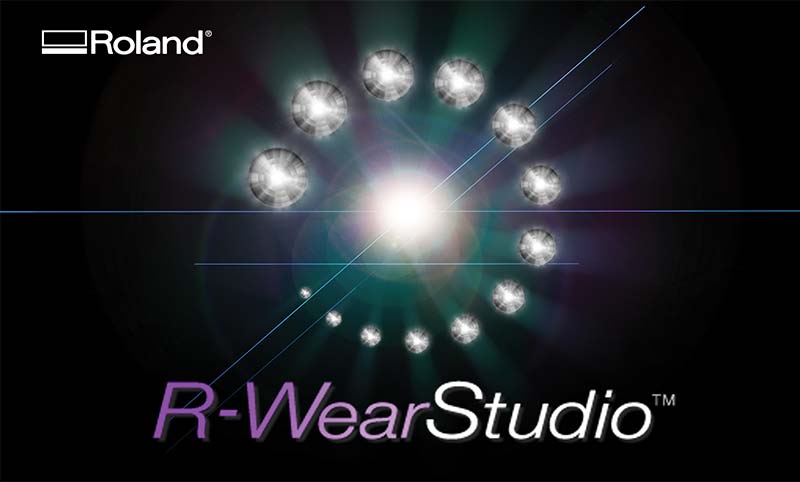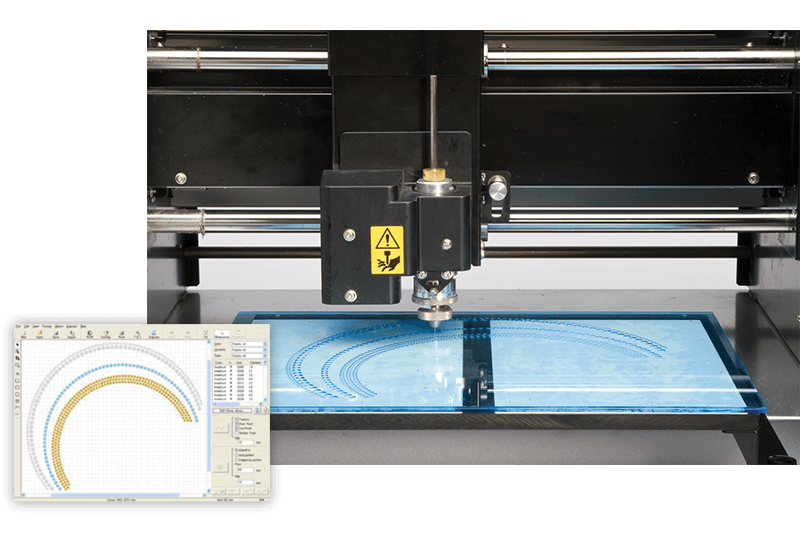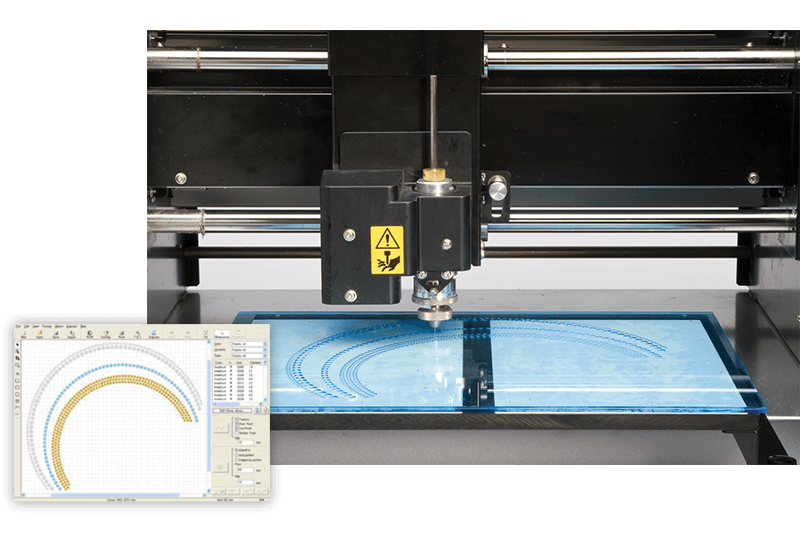 Better Tools = Bigger Profits
Roland R-Wear business solutions enable apparel and gift shops to boost profits with a wide range of profitable jobs. At the heart of each solution is Roland R-Wear Studio design software. R-Wear offers streamlined solutions that deliver big-time results. A regular $50 pair of jeans, for example, easily turns into trendy, custom couture that retails for $150 and up.
No Limits
From cell phone holders to eyeglass cases, from team uniforms to that special gift, personalization – especially with rhinestones – is one of today's hottest trends with kids and adults of every age. Roland R-Wear lets you take your gift and apparel business to the new heights by adding personalization and the latest style to all of your products.
Roland R-Wear Studio has everything you need to design beautiful custom products. The revolutionary software guides you through the entire process, making it easy to design and produce anything you can imagine. Import your own art or design new graphics, rhinestone patterns, personalized lettering, etc. Let your imagination go wild!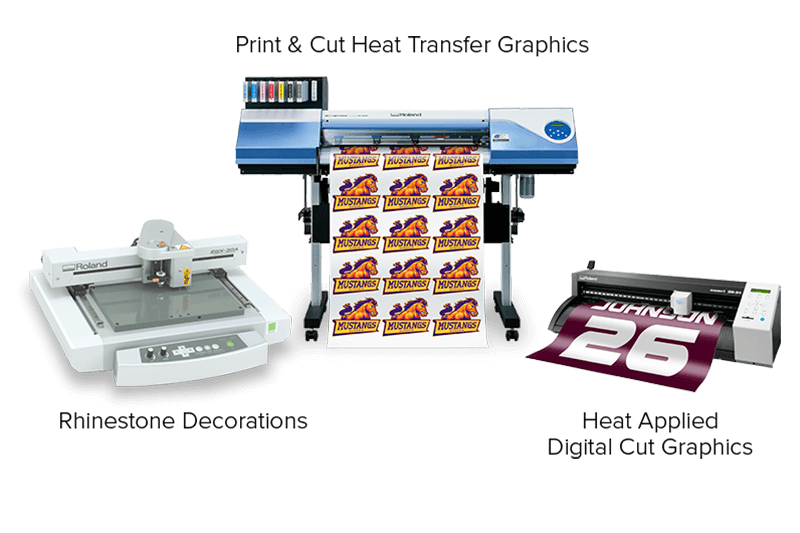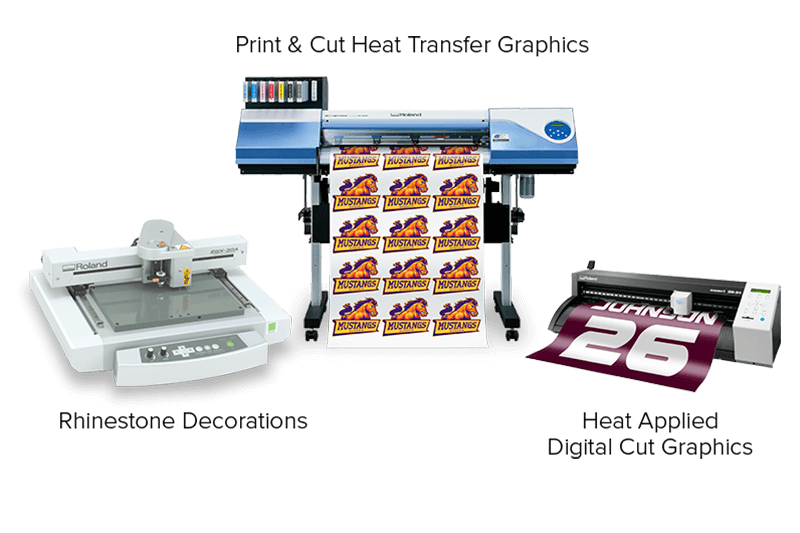 Work Smarter, Not Harder
Roland R-Wear Studio is extremely flexible. The design software can output to supported Roland EGX engravers, GS-24 desktop cutter, VersaCAMM printer/cutter, as well as any standard inkjet printer. This unprecedented versatility is the key to creating such a wide range of custom gift and apparel products. Applications include gift engraving, rhinestone placement templates, sign engraving, vinyl cutting, contour cut labeling, POS signage and more.
Imagine, Design, Create, Sell. It's that simple!

Bring on the Bling!
Never outsource your rhinestone jobs again! Roland R-Wear Studio works seamlessly with your EGX engraver or GS series cutter to create rhinestone templates for your designs. The software supports a large library of 500 hot-fix rhinestones that match the different colors, sizes and types available on the market. It also displays a job's cost, allowing you to quickly calculate profits and manage rhinestone inventories.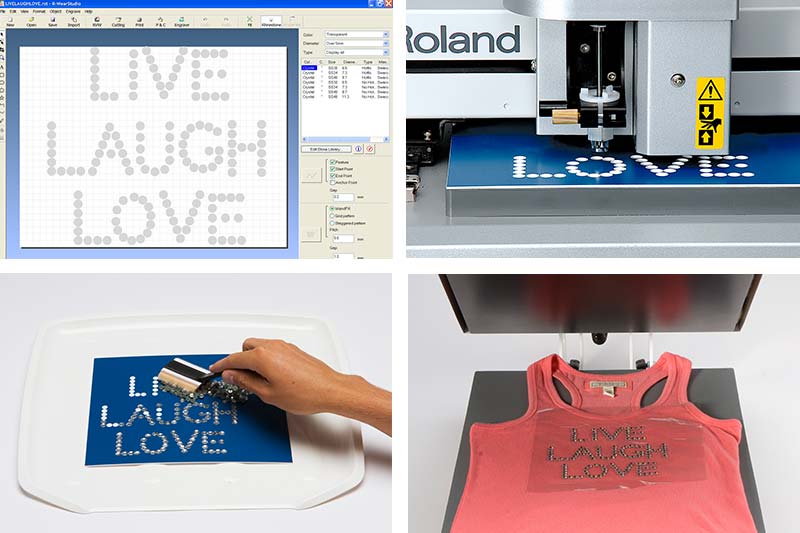 Creating Heat Transfer & Rhinestone Apparel
Creating custom apparel with both full-color graphics and eye-catching rhinestones is one of the most popular new jobs in the apparel business! With Roland R-Wear, the job is completed in just six steps. Check out the workflow below.
Create your own design or import one using R-Wear Studio software.
Print and contour-cut heat-transfer graphics with a Roland printer/cutter or by pairing any color printer with a Roland GS-24 cutter.
Transfer the heat-transfer print onto a transfer application sheet. Then apply it to the apparel item with a heat-transfer press for colorful custom graphics.
Produce a rhinestone template with a Roland EGX engraver or GS series cutter to allow easy placement of stones.
Set rhinestones on the template and transfer them onto a transfer application sheet.
Apply the rhinestone application sheet to the final apparel item with a heat-transfer press. You now have a custom heat-transfer garment with beautiful, stylish rhinestones.