NEW

VersaSTUDIO BN2 Series Desktop Printer/Cutters
BN2-20 (5-Color)

MSRP

$7,295 US*




BN2-20A (4-Color)

MSRP

$6,495 US*

* U.S. only. For Canada, Latin America and Caribbean pricing, please contact an Authorized Roland DGA Dealer in your area.
With the next-generation BN2, Roland DG has taken a great thing and made it even better. These compact powerhouses offer significantly faster print speeds, convenient new features, ease of use, and a space-saving design that allows for placement in a home, office, or shop. The BN2 is everything you need to get started in professional print and cut graphics production.
Professional quality printing and cutting functionality allows for a wide range of applications
Faster print speeds for optimum productivity
Affordably priced to suit the budgets of start-ups, & smaller businesses
Easy to use – even for those with no prior printing experience
Compact size is ideal for print environments with limited space
Feature-filled, intuitive design and output software included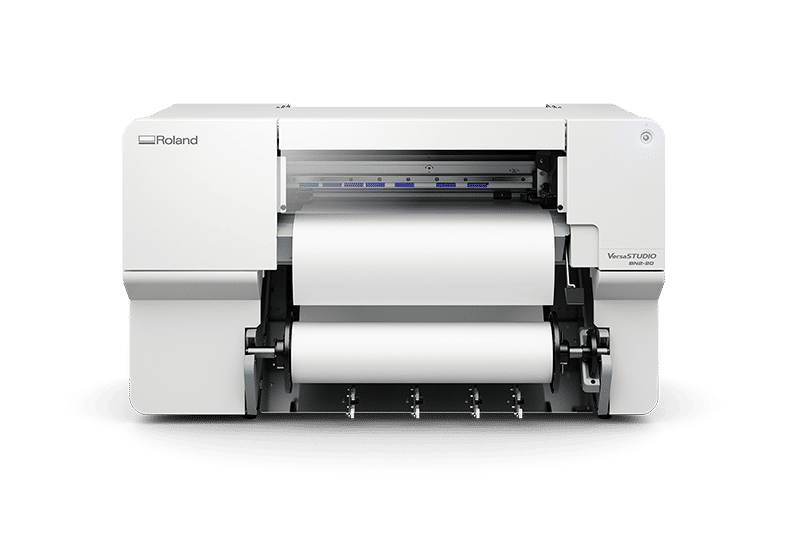 INK CONFIGURATIONS
CMYK + WHITE
POPULAR APPLICATIONS
Apparel
Decals and Labels
Small Signs and Posters
Art and Photography
Printing on Dark, Clear and
Metallic Media
Print and Cut with
One Powerful, Compact Device
With their ability to print vibrant, detailed graphics on vinyl, film, heat transfer material, and other types of media, the BN2-20 and BN2-20A offer outstanding versatility. This media compatibility, combined with faster print speeds, integrated print/cut functionality, and unsurpassed ease of use, makes these value-packed desktop devices perfect for a wide variety of applications. The BN2 series makes creating everything from custom T-shirts and accessories to eye-catching signs, decals, and wall décor quick and simple – even for print novices.
Integrated Print and Cut
The BN2-20 and BN2-20A incorporate advanced print and cut technology that lets you print and contour cut graphics, even those with complex shapes, in one simple, seamless automated workflow. This integrated print/cut functionality saves you considerable time and effort when creating graphics for a wide range of applications.
Professional Quality
BN2 series devices use the same high-definition printheads and inks found in printers used by professionals in graphic production. Not only do these devices offer excellent color reproduction and photographic quality, they also render small letters and fine lines in great detail. Plus, they support True Rich Color 3, a printing setting that is highly acclaimed by printing professionals.
High Productivity
BN2 series devices print four times faster than previous BN models and feature the same quick, accurate integrated cutting as high-end Roland DG printer/cutters. This increased print speed combined with the ability to efficiently contour cut even complex shapes allows you to optimize productivity and maximize profits.
Starter Price
BN2 series printer/cutters offer start-up businesses and smaller print providers professional-level print/cut quality and performance, as well as legendary Roland DG reliability, at extremely affordable pricing. Included design and output software offer everything you need to take your operation to the next level, at a price that will suit your budget.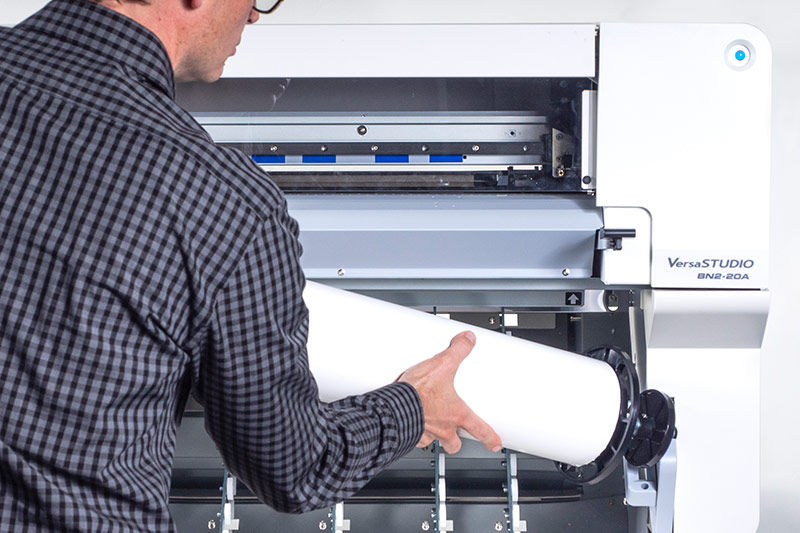 Easy to Use
The BN2-20 and BN2-20A incorporate innovative design and user features that make these powerful desktop devices incredibly simple to operate. With a BN2, even those with little or no printing experience can quickly begin producing professional-quality graphics with ease and precision.
Compact Size
Compact BN2 series printer/cutters fit easily on most desktops, making them perfect for home-based businesses or smaller print shops. "Front access structure" enables all operations, from media setup to maintenance, to be performed from the front of the printer. There's even a built-in storage drawer for tools and spare ink. All these features allow for efficient operation in a small space.
Included FlexiDESIGNER VersaSTUDIO Edition Software
BN2 series come bundled with FlexiDESIGNER VersaSTUDIO Edition design and output software that allows even those with little or no printing experience to start creating and outputting colorful, attention-grabbing graphics immediately after purchasing their BN2. This feature-filled, intuitive software is a complete solution, providing a host of useful tools for creating shapes, text, and effects, while also simplifying the print and cut workflow.
Included VersaWorks 6 Output Software
For users looking for even greater control over BN2 output settings and capabilities, every BN2 device also comes with VersaWorks 6 output software. Easy to use and powerful, VersaWorks 6 offers features and tools that optimize quality and streamline processes for the printer, ink and media. VersaWorks also simplifies the setup of print layouts, generates cut lines for print and cut applications, and comes with built-in color management tools to make reproducing specific colors easier than ever. Learn more about VersaWorks 6.
Optimal Print Settings for Media
Profiles with optimal setting information for each media type are included, making it easy for anyone to achieve professional-quality printing results.
Excellent Outdoor Durability
BN2 series devices use high-quality eco-solvent inks with excellent outdoor durability – ideal for creating vibrant, long-lasting posters, decals, exterior window graphics, and more.
Utility Software
Provides intuitive and quick access to the items you want to use and comfortably supports operation from printer setup to maintenance and sheet cutting.
Media Set Support Functions
Automatically absorbs inserted media during media setup. Suppresses skewed media and supports easy and accurate setup operations.
Automatic Sensor Adjustment
Automatic fine-tuning of printer settings according to media type and thickness ensures optimum conditions for the media being used, enabling anyone to produce professional-quality prints.
New Sheet Cut Function
No manual cutting required! With the BN2's new sheet cut function, cutting is possible with the touch of a button in the Utility software.
BN2 series devices are perfect for creating prints, posters, and stickers as well as on-demand heat-transfer custom graphics for T-shirts, hoodies, bags, and many other popular and profitable items.
Numbers shown are estimates based on averages only and will vary by each job and use.
ROI Calculator
Roland DG Connect App
For Everything Creative
Gain a detailed understanding of your entire print operation while keeping your device running at optimum performance with a user-friendly app specially designed to integrate seamlessly with your VersaSTUDIO BN2. Reduce downtime and improve efficiency with a machine monitoring assistant that works in complete harmony with your device.
Expand Your Creative Possibilities
The VersaSTUDIO product family includes a range of affordable, intuitive desktop digital imaging devices that make it easy for anyone to produce what was previously achievable only by a limited number of professionals. VersaSTUDIO expands creative possibilities, so users can challenge the ordinary, start a business, expand their services, or simply learn digital manufacturing.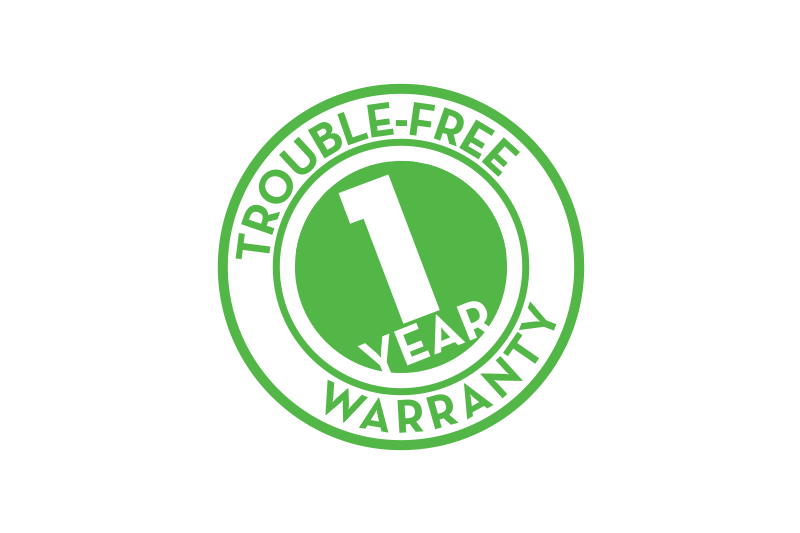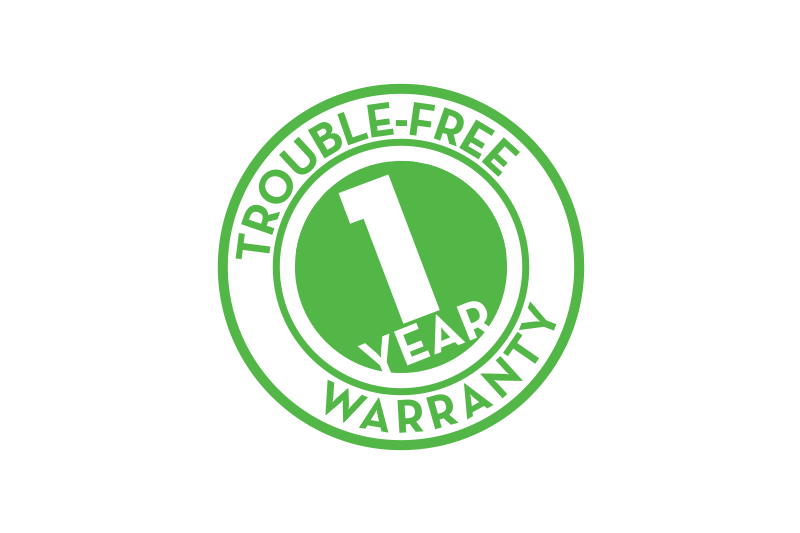 Roland DG's Industry-Leading Warranty and Support
Every BN2 also comes with Roland DG's industry-best customer service and support as well as a One-Year Trouble-Free Warranty. Your success is our success, so you can rest assured we'll be with you every step of the way to make sure you are fully satisfied with the performance of your Roland DG device.
Additional Information
Expand All
|
Collapse All
Specifications 
VersaSTUDIO BN2 Series
BN2-20A
BN2-20
Printer Method
Piezo ink-jet method
Media
Width
5.91 to 20.2 in. (150 to 515 mm)
Thickness
Maximum 1.0 mm (39.3 mil) with liner, for printing
Maximum 0.4 mm (15.7 mil) with liner and 0.22 mm (8.6 mil) without liner, for cutting
Roll outer diameter
Maximum 5.9 in. (150 mm)
Roll weight
Maximum 13.2 lb. (6 kg)
Core diameter
3 in. (76.2 mm) or 2 in. (50.8 mm )
Printing/cutting width (*1)
Maximum 18.89 in. (480 mm)
Ink
Type
220-ml cartridge
Colors
Cyan, Magenta, Yellow, Black
Cyan, Magenta, Yellow, Black, White
Printing resolution (dots per inch)
Maximum 1,440 dpi
Cutting speed
0.39 to 5.9 in/s (10 to 150 mm/s)
Blade force (*2)
30 to 500 gf
Blade
Type
Roland CAMM-1 series blade
Offset
0.000 to 1.500 mm (0.0 to 59 mil)
Software resolution (when cutting)
0.025 mm/step (0.98 mil/step)
Media heating system (*3)
Print heater set temperature:
86 to 95 °F (30 to 35 °C)
Dryer set temperature:
86 to 100.4 °F (30 to 38 °C )
Connectivity
Ethernet (100BASE-TX/1000BASE-T, automatic switching)
Power-saving function
Automatic sleep feature
Rated input
100-240 Va.c. 50/60 Hz 2.1 A
Power consumption
During operation
Approx.185 W
Sleep mode
Approx.27W
Acoustic noise level
During operation
62 dB (A) or less
During standby
60 dB (A) or less
Dimensions (Width x Depth x Height)
42.1 in. × 24.3 in. × 24.5 in. (1,069 mm × 617 mm × 622 mm)
Weight
137 lb. (62 kg)
Environment
During operation (*4)
Temperature: 68 to 89.6 °F (20 to 32 °C),
Humidity: 35 to 80 % RH (no condensation)
Not operating
Temperature: 41 to 104 °F (5 to 40 °C)
Humidity: 20 to 80 % RH (no condensation)
Included items
Dedicated stands, power cord, Media take-up unit, media holders, replacement blade for separating knife, User's Manual, Software (FlexiDESIGNER VersaSTUDIO Edition, VersaWorks, Roland DG Connect), etc.
*1
The length of printing or cutting is subject to the limitations of the program.

*2

500 gf is the maximum instantaneous blade force.
The blade force must be adjusted according to details such as the media thickness.<

*3
Warm-up is required after power up. This may require 5 to 20 minutes, depending on the operating environment.
Depending on the ambient temperature and media width, the preset temperature may fail to be reached.
*4
Operating environment(Use in an operating environment within this range.)
Datasheet 
Download Your BN2 Series Datasheet
Get your digital guide to all the features, applications, benefits and specifications of the Desktop Printer/Cutter.
Download Datasheet