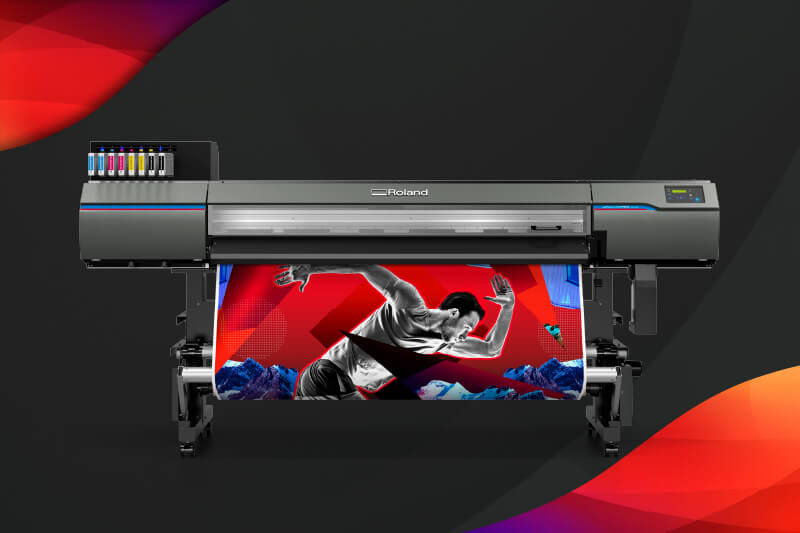 Brilliant Quality, Amazing Speed
DGXPRESS
NEW

ER-642 Eco-solvent Printer
Inquire for Pricing. Available only in Central and South America.
Outpace your competitors with the latest eco-solvent print solution in the DGXPRESS range. The ER-642 brings all the quality and reliability of Roland DG, with exceptional print speeds. Thanks to its staggered heads and dual CMYK ink configuration, you can achieve productivity that will accelerate your business.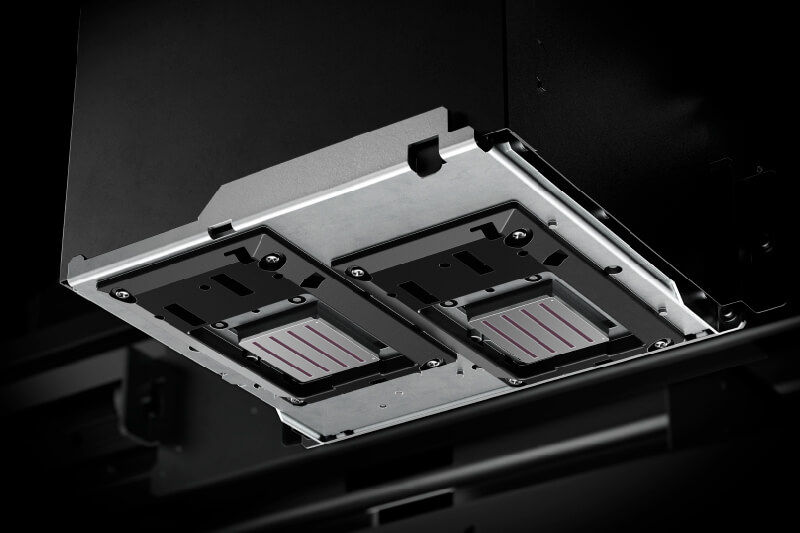 High Speed Printing
DGXPRESS is the ideal solution for those who need professional, reliable equipment which can exceed the demands of a thriving economy. Every element of the DGXPRESS eco-solvent printing solution is meticulously refined to deliver high-speed output with healthy margins.
The newly developed high-speed data control technology maximizes the performance of the print heads achieving high- resolution output with fewer passes. With a two-pass print set-up, you can achieve speeds up to 249.7 ft.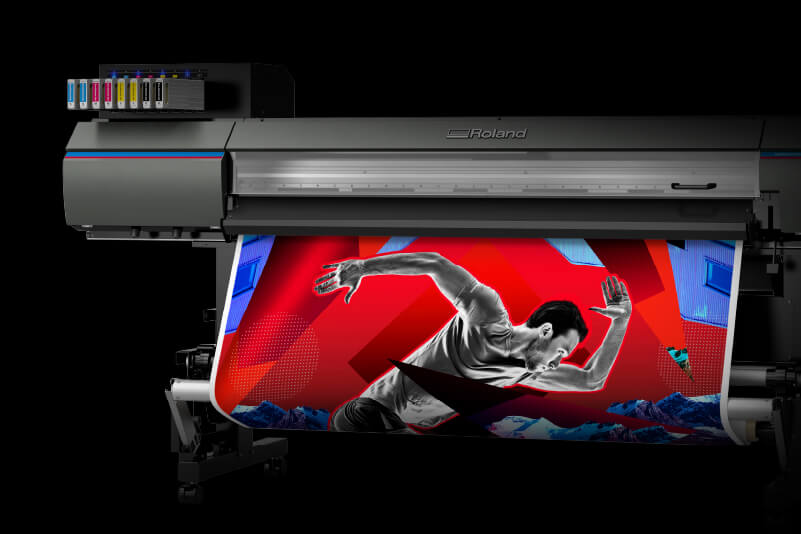 Exceptional Quality
Devices in the DGXPRESS range have been precision- engineered to produce prints at high speeds without compromising on print quality.
Features such as VersaWorks' True Rich Color ensure the reproduction of vivid and accurate colors, even with only CMYK inks.
Professional and Fast Digital Print
With enhanced speed and Roland DG quality, you can produce a huge range of print products in record times.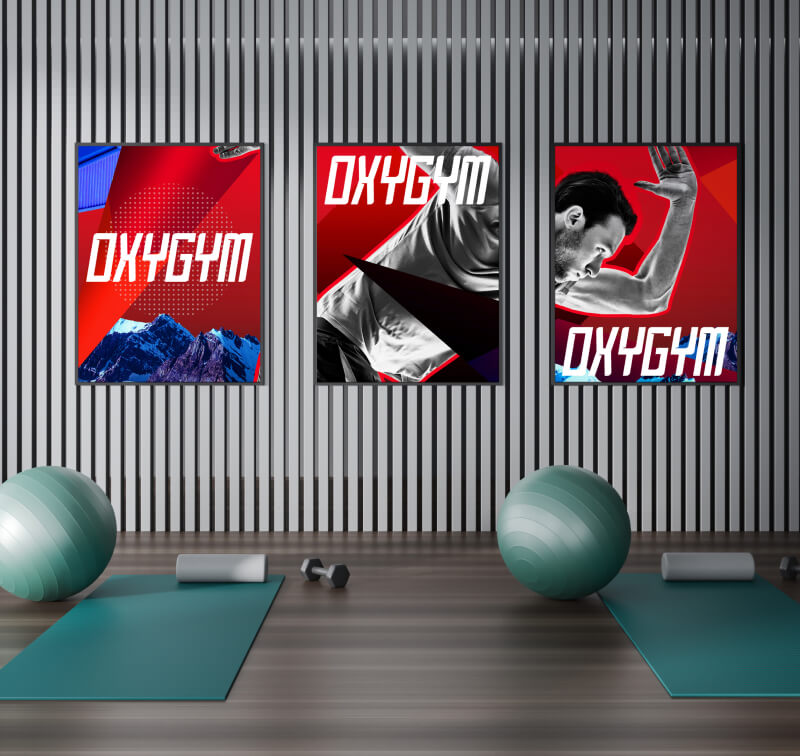 Poster
Create eye-catching posters with vibrant colors, ideal for promotions, advertisements or as consumer products.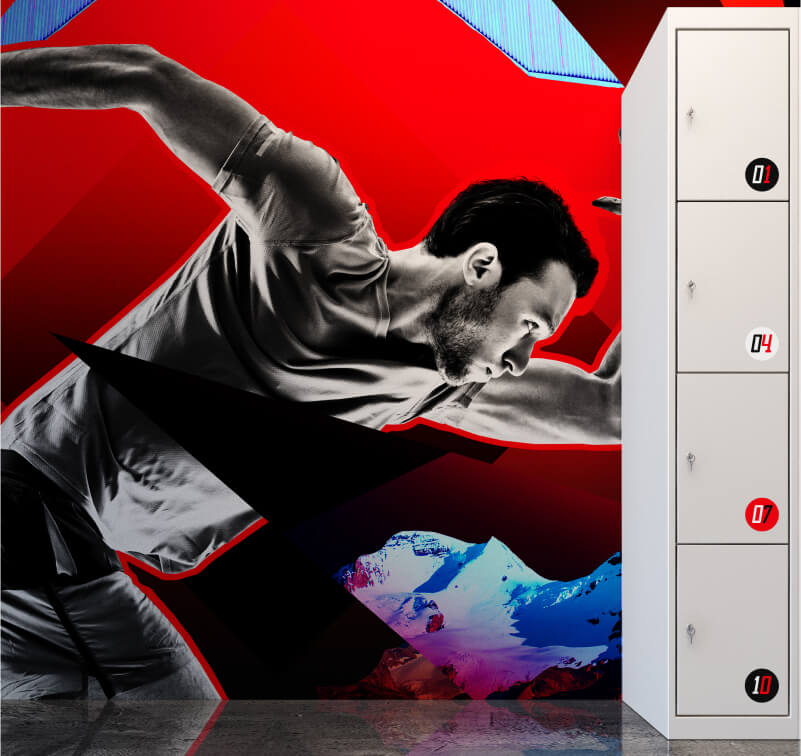 Wall Art and Interior Décor
Use VersaWorks' user-friendly tiling functionality to easily print wide-format graphics for larger spaces like walls.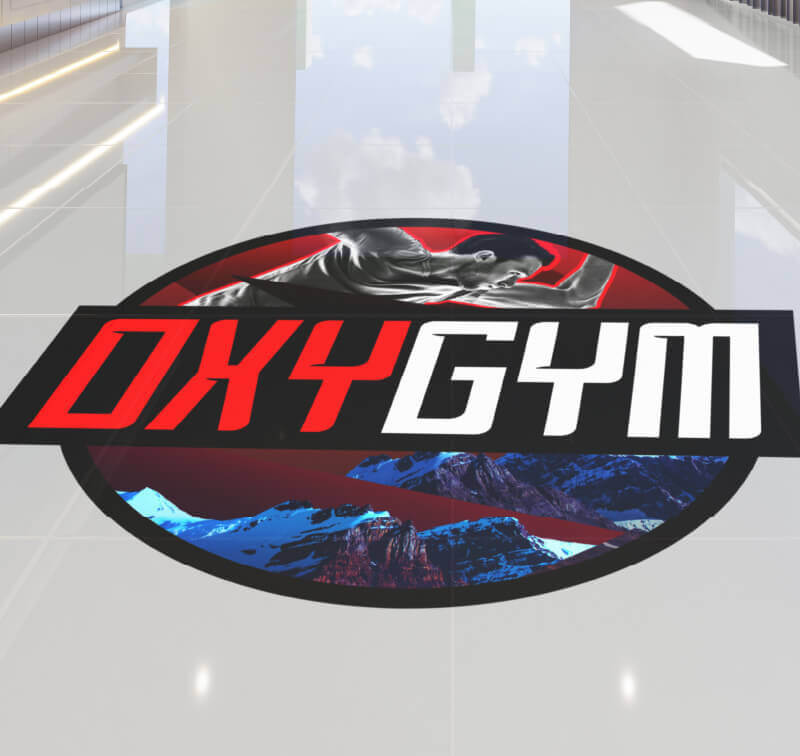 Print-then-cut Graphics
Add registration marks using VersaWorks RIP and accurately contour-cut graphics for floor stickers, wall graphics or other adhesive applications.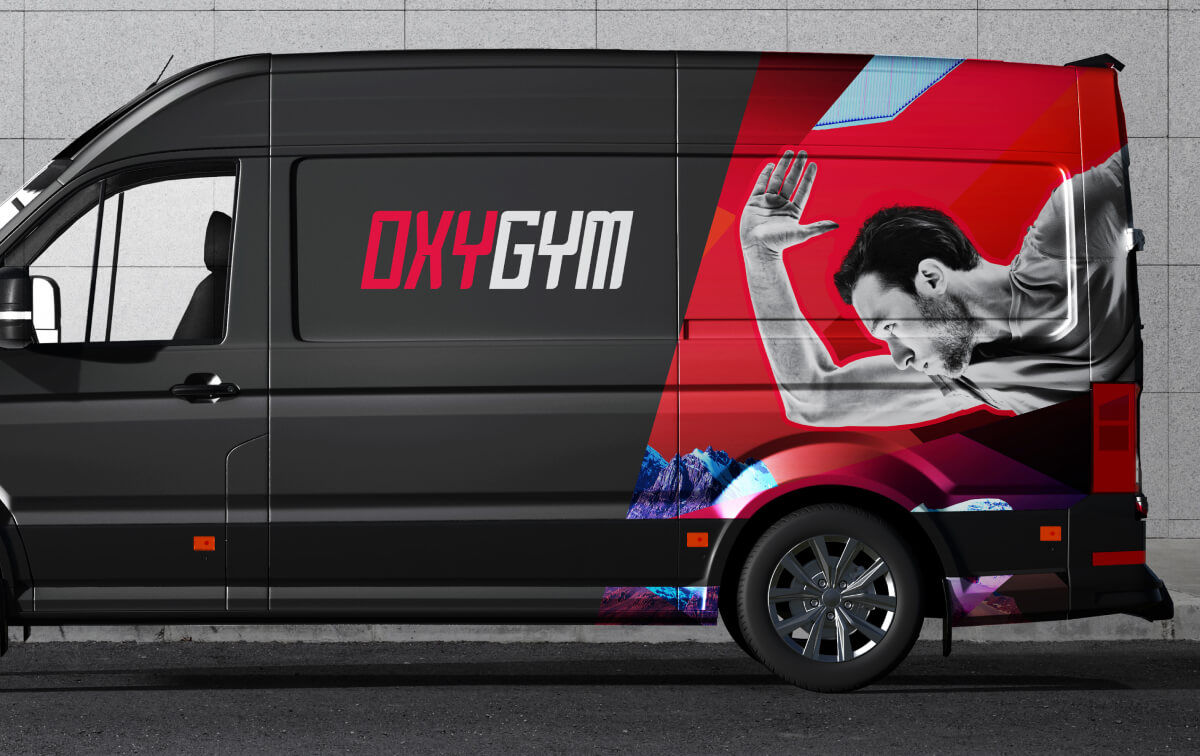 Vehicle Graphics
Print high-quality, high-impact graphics on to cast vinyl and produce lucrative van wraps and other vehicle graphics.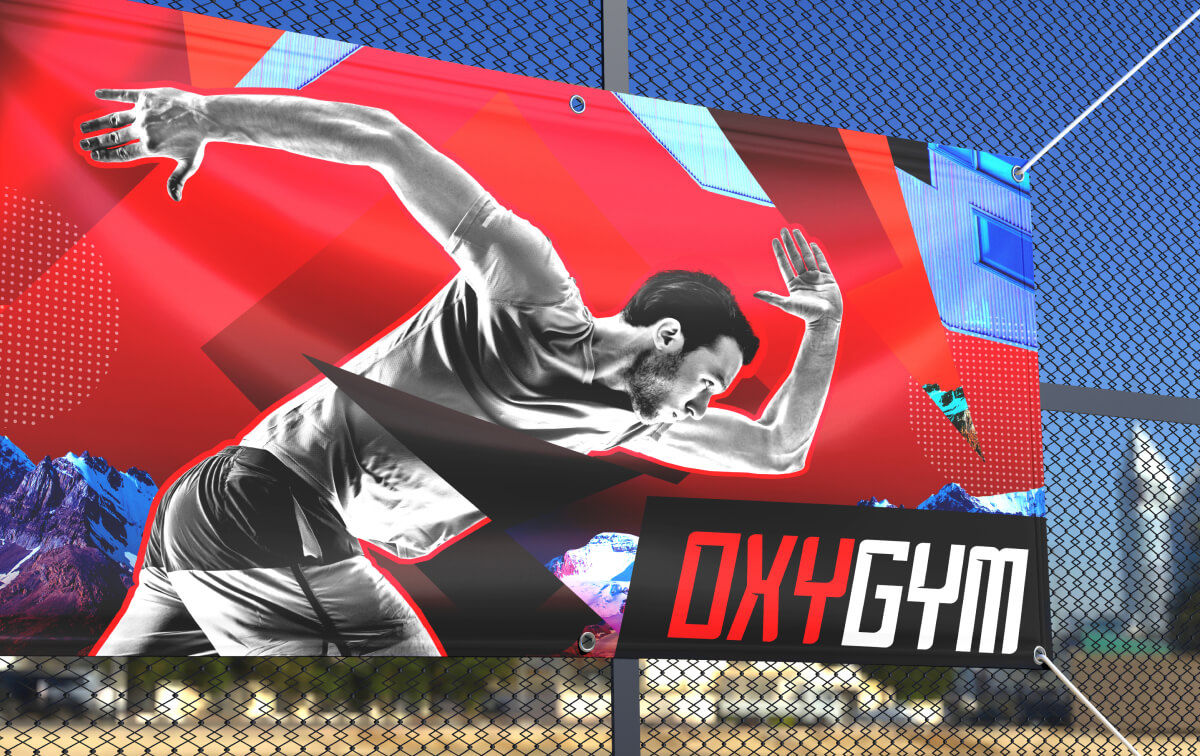 Signs and Banners
Excellent media compatibility lets you produce a wide range of sign and banner products at incredible speeds.
Using the latest D-EA inks for high-performance and economical printing, you can get maximum speed with dual-CMYK. The cartridges are also paper-based to reduce environmental impact.
CMYK
GREENGUARD Gold
D-EA Eco-solvent inks are GREENGUARD Gold certified, meaning they meet strict standards of low chemical emissions making them ideal for indoor applications.
DGXPRESS ER-642
High-performance Features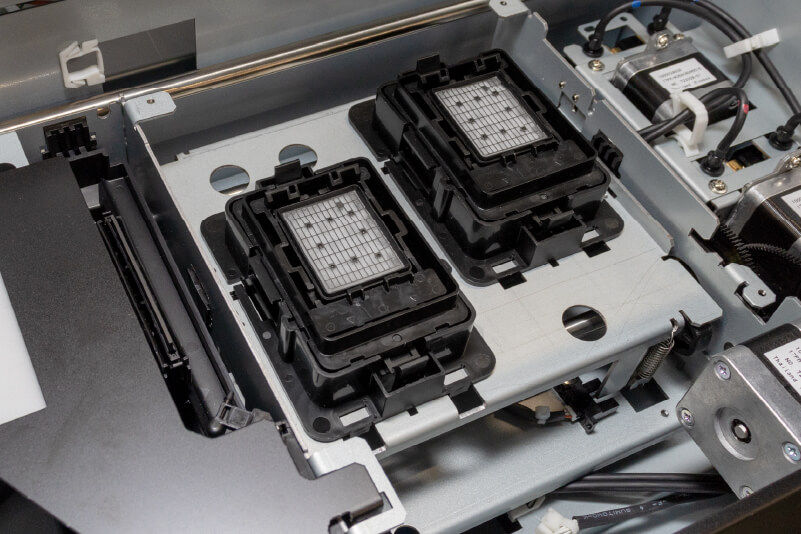 Simple Maintenance
The DGXPRESS ER-642 is designed to make it easy for users to replace parts and consumables. This ensures that downtime is kept to a minimum, even where access to the Roland DG service network is unavailable.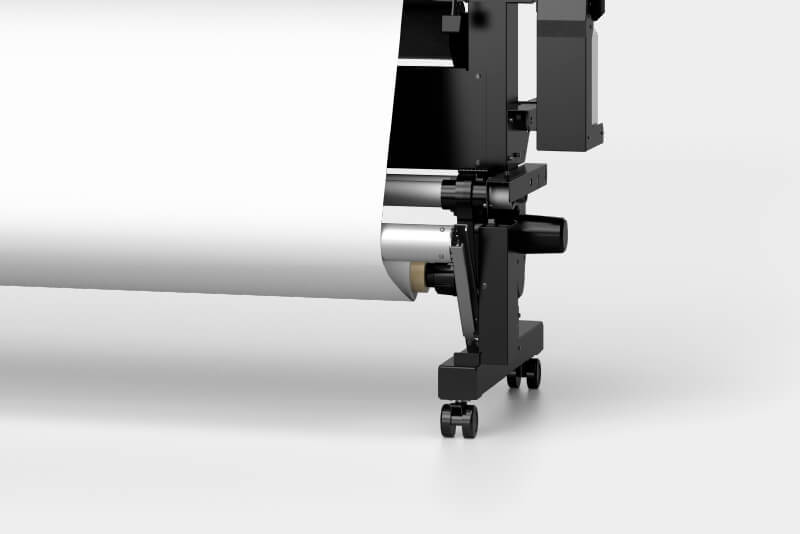 Integrated Take-up Unit
Robust, accurate and easy to use, the ER-642 is equipped with a take-up unit as standard to enable long unsupervised print runs.
Adjustable end-cap for various media tube lengths.
Quick loading with One-touch media holder.
Compatible with thin films and heavy canvas material.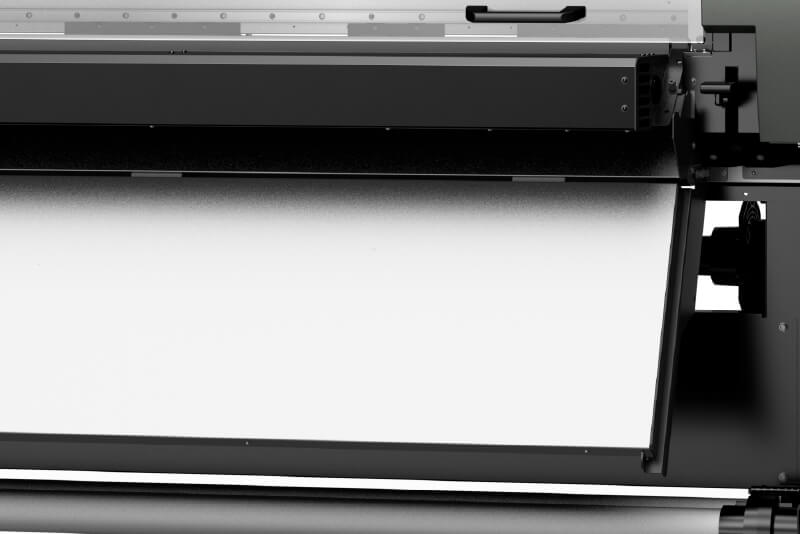 Optional Extra Dryer
In addition to the standard heating system, an extended dryer and blower are available as an option to further accelerate ink drying. Winding up at high printing speeds can also be performed with greater peace of mind.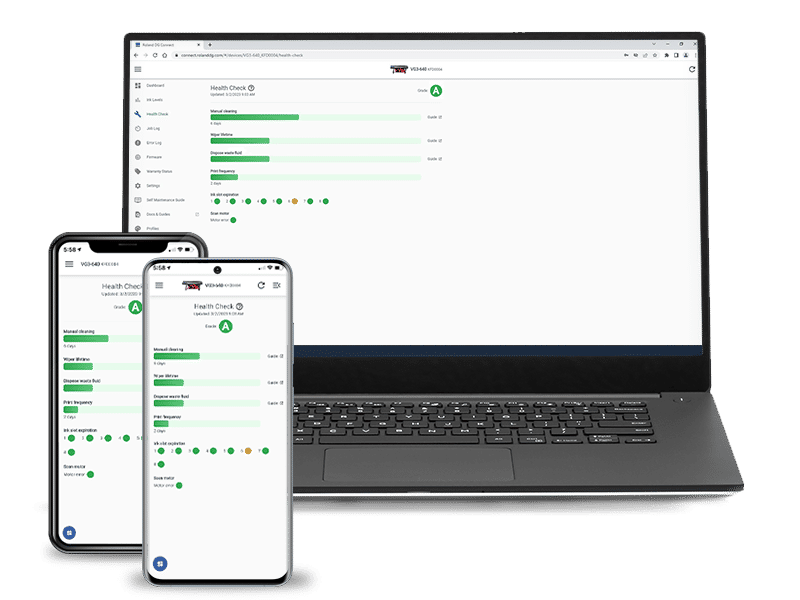 Roland DG Connect App
For Everything Creative
Gain a detailed understanding of your entire print operation while keeping your device running at optimum performance with a user-friendly app specially designed to integrate seamlessly with your DGXPRESS ER-640. Reduce downtime and improve efficiency with a machine monitoring assistant that works in complete harmony with your device.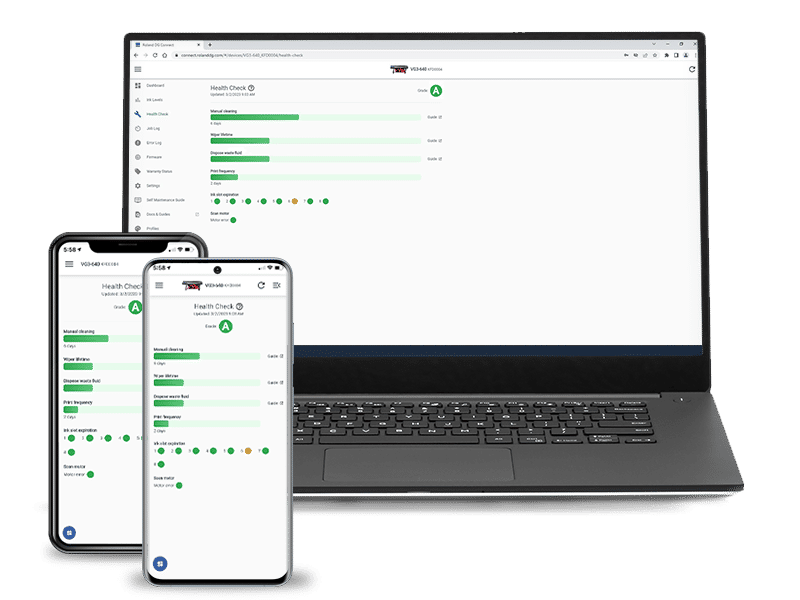 Great Return on Investment
Affordable and powerful, the ER-642 can generate profits and pay for itself quickly.
Professional Color Management
Match your customers' color with ease thanks to advanced RIP features.
Efficient and Fluid Workflows
Produce your work, your way with flexible job-management features.
Mobile Cost Tracking
Track ink usage and more in real time with the Roland DG Connect mobile app.
Fast Set-up and Ease of Use
Plug in and start working immediately thanks to Roland DG's user-friendly interface.
Included Color Profiles
Access a variety of high quality color profiles for exceptional print quality across a wide range of media types.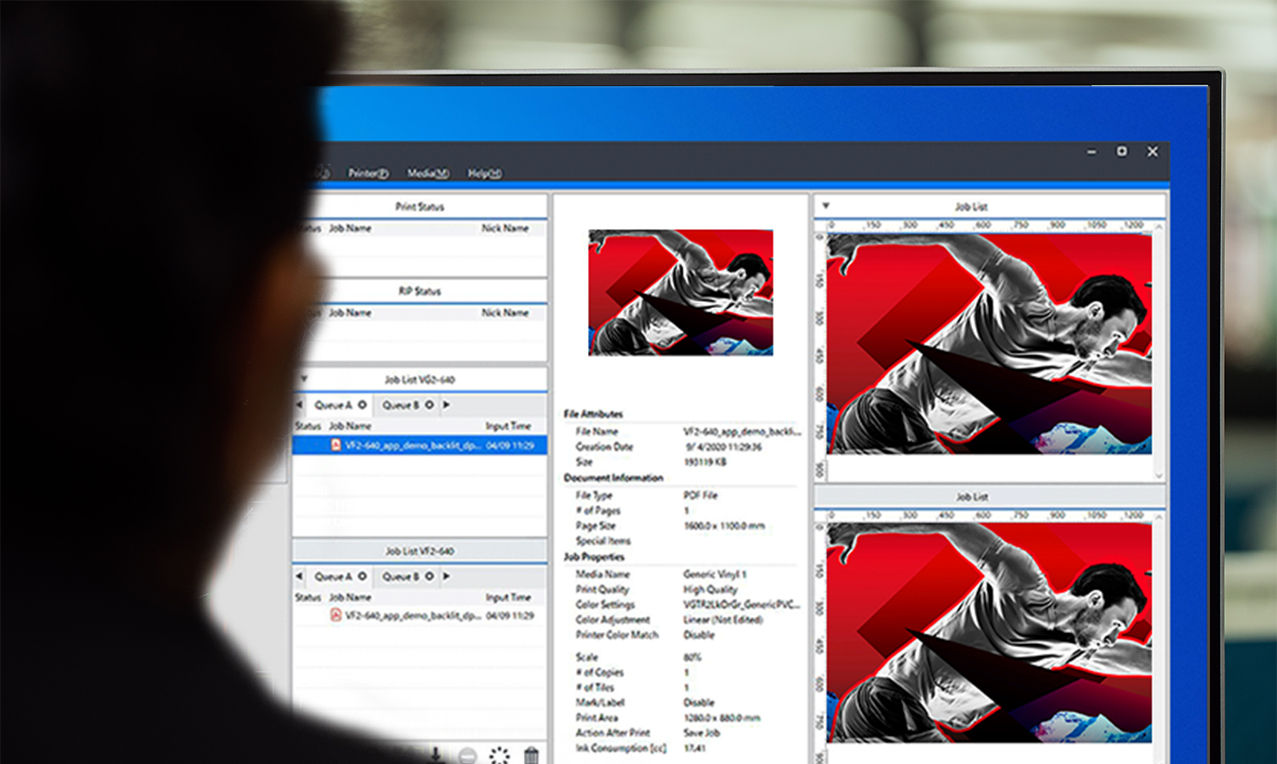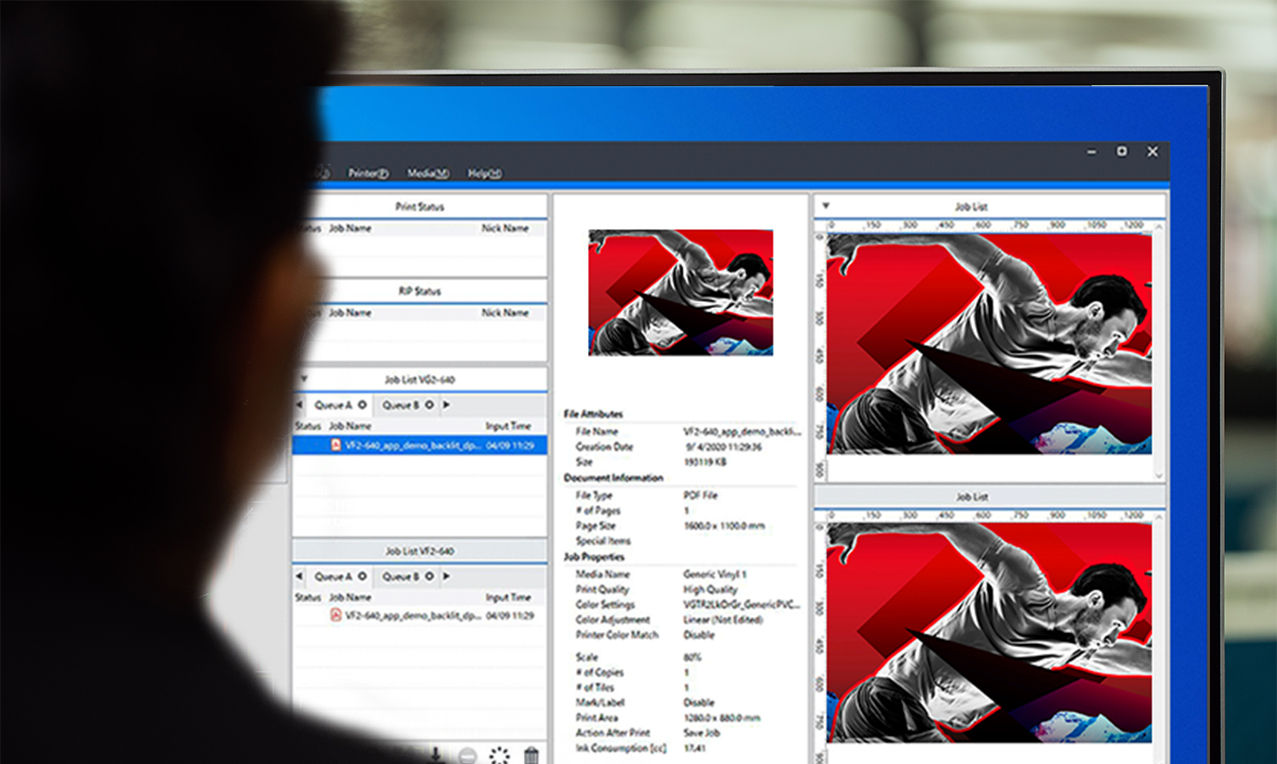 VersaWorks 6
Multifunctional RIP Suite
Besides its high-speed RIP functionality, VersaWorks 6 RIP includes a wide selection of productivity-boosting features:
HARLEQUIN RIP dual core engine and 64-bit native processing for enhanced speed and file handling.
Add cut lines directly in the RIP— change vector data into cut line data.
A variety of profiles designed for different types of application, enable high-quality print output without difficult settings.
Easy drag-and-drop interface allows you to quickly add jobs to the print queue.
Integrated spot color libraries include Pantone and Roland DG Color libraries.
Intuitive tiling, cropping, nesting and other features that have made VersaWorks the world's favorite software RIP.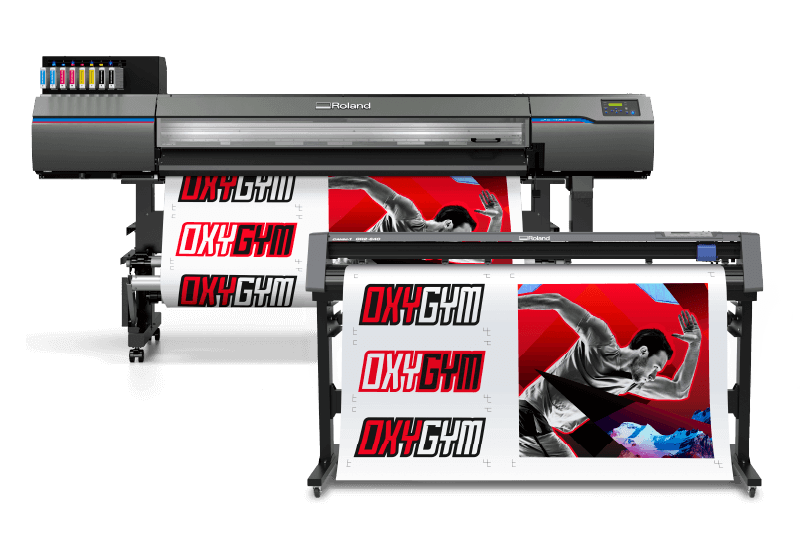 Precise Print-then-cut
VersaWorks 6 RIP software allows users to easily add crop and registration marks to print files.
This makes it possible to precisely cut graphics using a separate plotter, like Roland DG's CAMM-1 GR2 series.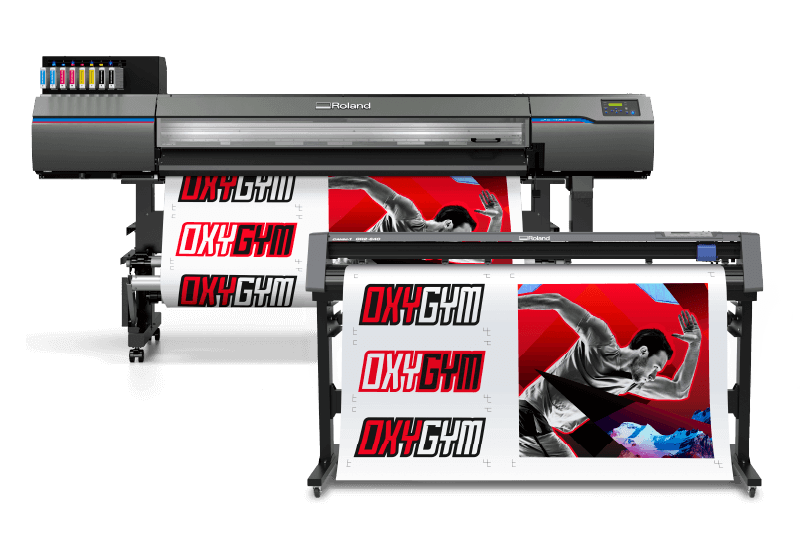 Your High-Value Choice
With the release of the DGXPRESS range of wide-format printers, you can now produce professional quality prints at an attractive price.
Why Choose Roland DG?
Roland DG has provided industry professionals with the highest quality products for more than 40 years, backed by unmatched customer service and support. For even greater peace of mind, every ER-642 device is supplied with a Two-Year Trouble-Free Warranty.*
* Registration within 60 days of purchase and exclusive, continuous use of Roland DG approved inks is required to qualify for the second year of warranty coverage.
Additional Information
Expand All
|
Collapse All
Specifications 
DGXPRESS ER-642
Printing Method
Piezo ink-jet method
Media
Width
10.2 to 64 in. (259 to 1,625 mm)
Thickness
Max. 39.3 mil (1.0 mm) with liner
Roll outer diameter
Max. 9.8 in. (250 mm)
Roll weight
Max. 99 lb. (45 kg)
Core diameter
3 in. (76.2 mm) or 2 in. (50.8 mm)
Printing width 1
Max. 63.5 in. (1,615 mm)
Ink

Types
Eco-Solvent Ink (D-EA) 500 ml cartridge
Colors
Four colors (Cyan, Magenta, Yellow, and Black)
Printing Resolution (dpi)
Max. 1,200 dpi
Media heating system 2
Print heater set temperature: 86 to 113 °F (30 to 45 °C) Dryer set temperature: 86 to 131 °F (30 to 55 °C)
Connectivity
Ethernet (100BASE-TX/1000BASE-T, automatic switching)
Power-saving Function
Automatic sleep feature
Power Requirements
100-120 / 220-240 Va.c. 50 / 60 Hz 8.9 / 4.5 A
Power Consumption
During operation
Approx. 1,180 W
Sleep mode
Approx. 50 W
Acoustic Noise Level
Print with Vacuum
66 dB (A) or less
During Standby
53 dB (A) or less
Dimensions (width x depth x height)
113.7 in. x 29.5 in. x 55.8 in. (2,886 mm × 748 mm × 1,415 mm)
Weight
415 lb. (188 kg)
Environment
During operation 3
Temperature : 68 to 89.6 °F (20 to 32 °C) , humidity:35 to 80 % RH (no condensation)
Not operating
Temperature : 41 to 104 °F (5 to 40 °C) , humidity:20 to 80 % RH (no condensation)
Included items
Dedicated stand, power cord, media take-up unit, media holders, replacement blade for separating knife, cleaning liquid bottle for maintenance, drain bottle, User's Manual, software (VersaWorks, Roland DG Connect), etc.
Datasheet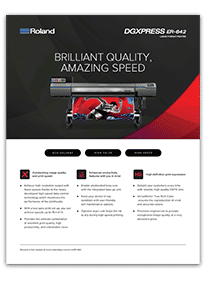 Download Your ER-642 Datasheet
Get your digital guide to all the features, applications, benefits and specifications of the Eco-solvent Printer.
Download Datasheet