Roland DGA Introduces New Project Based Learning Tutorials that Combine with Roland Devices for Ready-to-Teach Education Solutions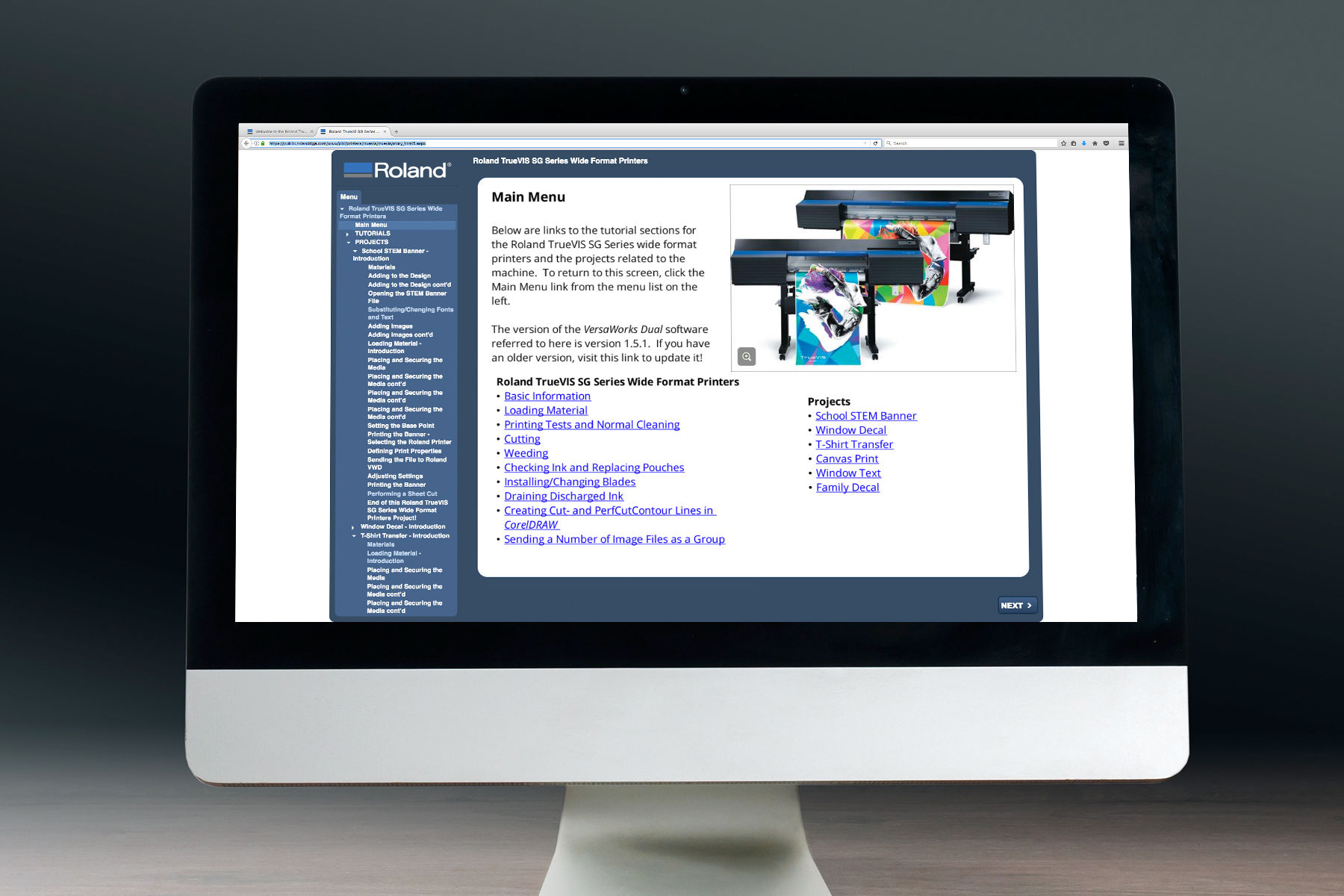 Irvine, Calif., May 1, 2017 – Roland DGA has introduced new Project Based Learning (PBL) tutorials specifically designed for use with the company's advanced digital devices in schools, colleges and other learning environments. These ready-to-teach solutions offer educators a fun and effective way to keep students of all ages engaged in digital fabrication projects throughout the school year.

Roland's PBL offerings include a wide variety of easy-to-follow engineering, design and art related projects that give students a better understanding of technology and software. Created to combine effortlessly with Roland's CNC mills, desktop vinyl cutters and digital inkjet printers, the tutorials include step-by-step lessons on everything from cutting decals and customizing smartphone covers to milling yo-yos and CO2 cars.

"The new PBL tutorials perfectly complement the impressive capabilities of our state-of-the-art digital machines," said Roland DGA's 3D Solutions Product Manager, Matt Anderson. "They make learning how to use our mills, cutters and printers easier than ever by getting students involved in a variety of unique 3D prototyping, product customization, and signmaking projects."

Project based learning tutorials are available for Roland's CAMM-1 GS-24 desktop cutter, MDX-540 mill, MDX-50 mill, TrueVIS series wide-format printer/cutters, and VersaUV series UV flatbed printers. Customers can choose from a selection of accompanying projects created exclusively for use with these devices.

Roland's innovative digital machines, including the products mentioned above, are used in educational programs all around the world. Now, with the addition of interactive project based learning tutorials, the company is providing educators with a complete solution to engage students in hands-on digital fabrication.

Roland's PBL tutorials are available now through authorized Roland DGA education dealers. For more information, contact a Roland dealer near you, or visit https://www.rolanddga.com/support/roland-academy/pbl.


About Roland DGA

Roland DGA Corporation serves North and South America as the marketing, sales and distribution arm for Roland DG Corporation. Founded in 1981 and listed on the Tokyo Stock Exchange, Roland DG of Hamamatsu, Japan is a worldwide leader in wide-format inkjet printers for the sign, apparel, textile, packaging and vehicle graphics markets; engravers for awards, personalization and ADA signage; photo impact printers for direct part marking; and 3D printers and CNC milling machines for rapid prototyping, part manufacturing and the medical and dental CAD/CAM industries. For more information, visit www.rolanddga.com.