New AK-1 Abutment Kit for the DWX-42W Mill Now Available from DGSHAPE Americas
New Kit Allows Users to Mill Custom Titanium Abutments In-House Quickly, Easily and Cost-Effectively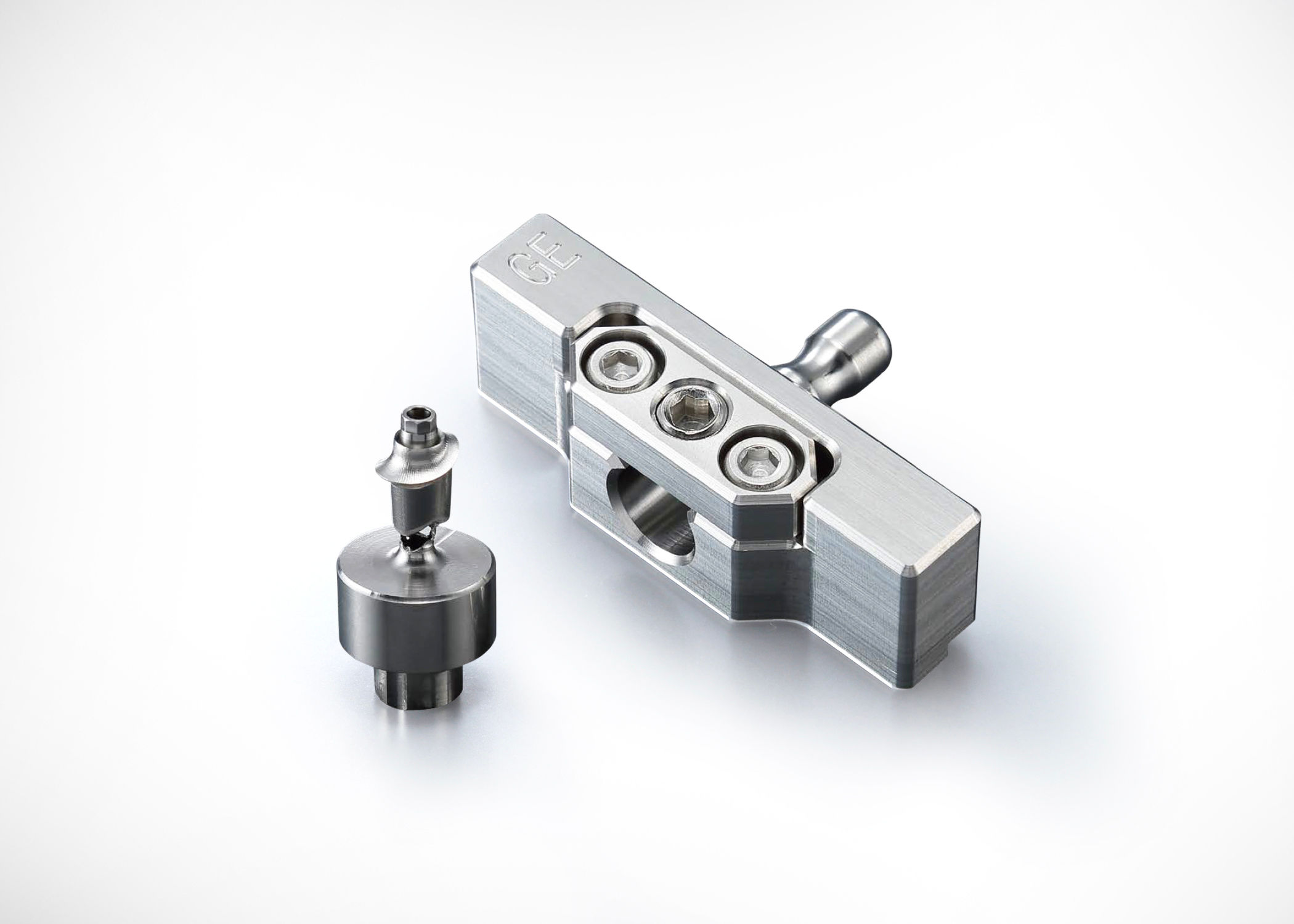 Irvine, Calif., June 9, 2020 – Roland DGA's DGSHAPE Americas dental business group has announced the availability of the new AK-1 Titanium Abutment Kit for use with the advanced yet simple-to-use DWX-42W wet dental mill. Designed to provide added value and opportunity for clinicians and dental laboratories of all sizes, the DGSHAPE AK-1 Titanium Abutment Kit enables DWX-42W users to offer full-service, high-quality implant restorations in-house with precision and ease.

The new AK-1 allows clinicians and lab owners to expand the capabilities of their DWX-42W to allow for milling of both the custom abutment and implant-supported restoration in-house. Equipped with a DGSHAPE DWX-42W and AK-1, the clinician or lab can maintain greater control over the design process and materials, significantly reducing both the turnaround time and costs.

Three material attachments are currently available for the DGSHAPE AK-1 Abutment Kit, each featuring a manufacturer specific attachment to the standard DWX-42W material holder. This allows for the milling of pre-milled titanium blanks from a variety of popular manufacturers, including GeoMedi®, MEDENTiKA® and NT-Trading®. The AK-1 kit includes a set of titanium dedicated milling tools, a special purpose filter tray, a torque screwdriver, a hexagonal wrench, a receptacle tray, replacement filters, and a user's manual.

"Custom abutments are quickly becoming the standard of care for implants, as they offer the flexibility for a passive fit and the prosthetic correction of implant angulation," said DGSHAPE Americas Product Manager, Lisa Aguirre. "That translates into greater overall esthetics, fewer chairside visits for adjustments, better overall support of implant structure, and improved implant-supported crown retention. The new DGSHAPE AK-1 makes it easy and cost-effective for DWX-42W users to produce quality custom titanium abutments in-house and offer all of these advantages to the patient."

To learn more about the AK-1 Abutment Kit, visit www.rolanddga.com/ak-1. For more information on Roland DGA's complete line of DGSHAPE dental products, visit www.rolanddga.com/dental.


About Roland DGA Corporation and DGSHAPE Americas

Roland DGA Corporation serves North and South America as the marketing, sales, distribution and service arm for Roland DG Corporation and its subsidiary, DGSHAPE. Founded in 1981 and listed on the Tokyo Stock Exchange, Roland DG of Hamamatsu, Japan is a worldwide leader in wide-format inkjet printers, engravers, photo impact printers and CNC milling machines. DGSHAPE Americas is the Roland DGA dental business group dedicated to the DGSHAPE line of products, most notable as a market leader in dental milling machines. To learn more about Roland DGA Corporation and DGSHAPE Americas, visit https://www.rolanddga.com/dental.

About DGSHAPE Corporation

DGSHAPE Corporation designs and manufactures hardware and software solutions for entrepreneurs who want to fulfill their dreams of creating something new to "Shape the Future." We cater to multiple industries, including medical, manufacturing and retail. We help innovators unlock their dreams by removing barriers to creation through intuitive technology that simplifies the user experience, including interface, software and maintenance, multi-axis rotary milling technologies, and Internet of Things (IoT) analytical platforms. Everything we do is motivated by creating tools to "Make Innovation and Make Life Better." To learn more about DGSHAPE Corporation, visit https://www.dgshape.com.