Recently, I was asked some really good Color Management questions regarding VersaWorks and our Roland printers. One of the questions was "How to load the GRACol.icc profile in Roland VersaWorks?" The following Quick Tip will describe the process … this will work for any of our Roland printers.
Step 1.
GRACol.icc is an Input Profile used to simulate a CMYK color print environment. The CMYK profiles will be listed in the Quality Tab located in the Properties of Color Management.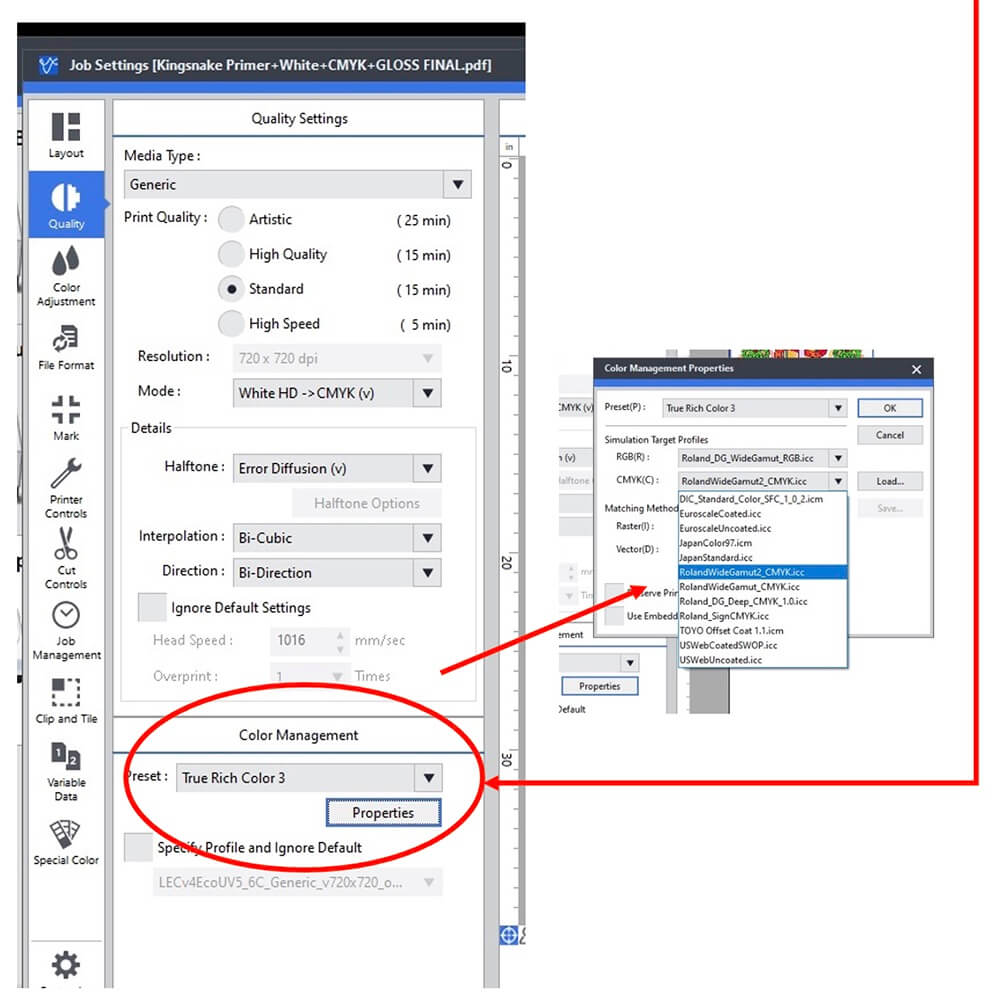 Step 2.
Make sure VersaWorks is NOT open … and Copy the input profile (GRACol.icc) needed and put it into the CMYK Profiles folder inside the VersaWorks Profiles folder.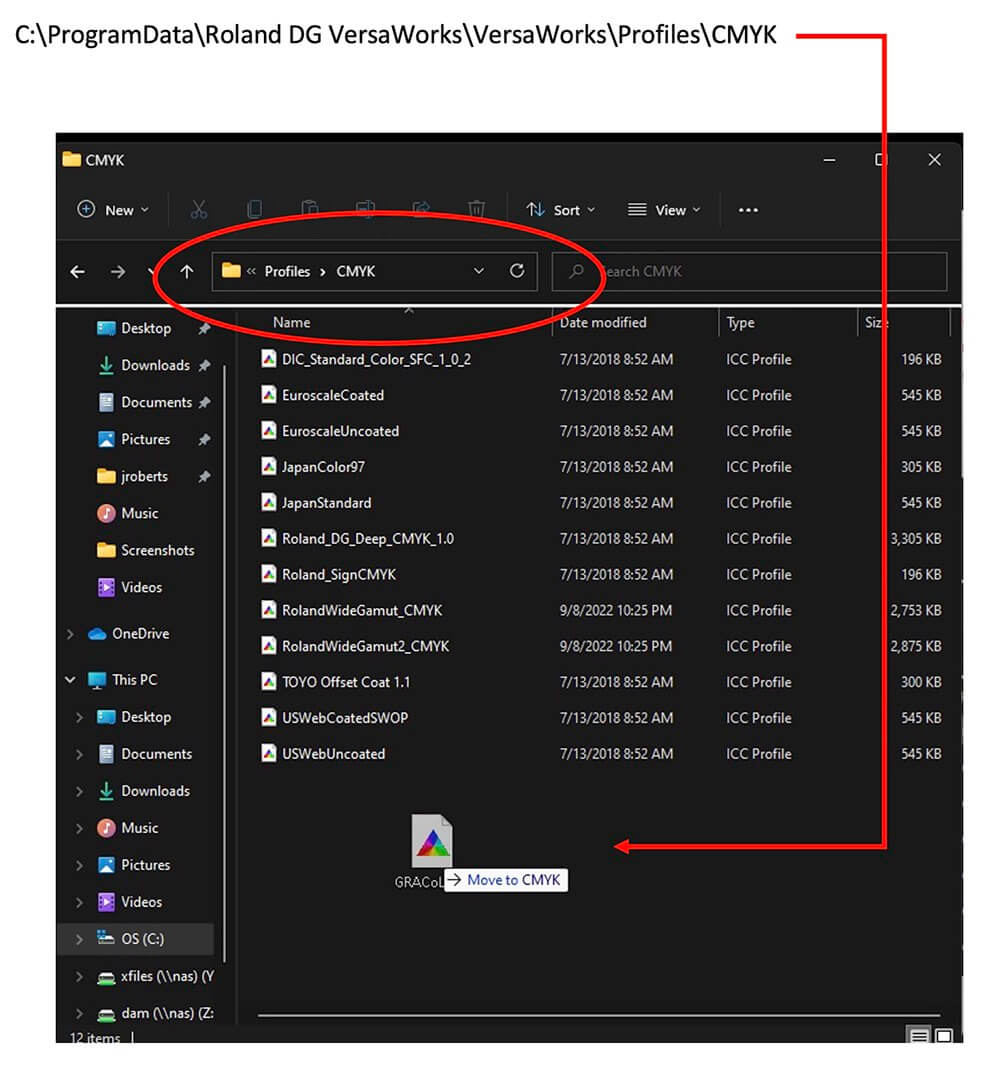 Step 3.
Open VersaWorks.
Go to the Quality Tab -> Color Management Properties Button. Click on the Drop-down Menu for CMYK, and the GRACol.icc profile will now be listed.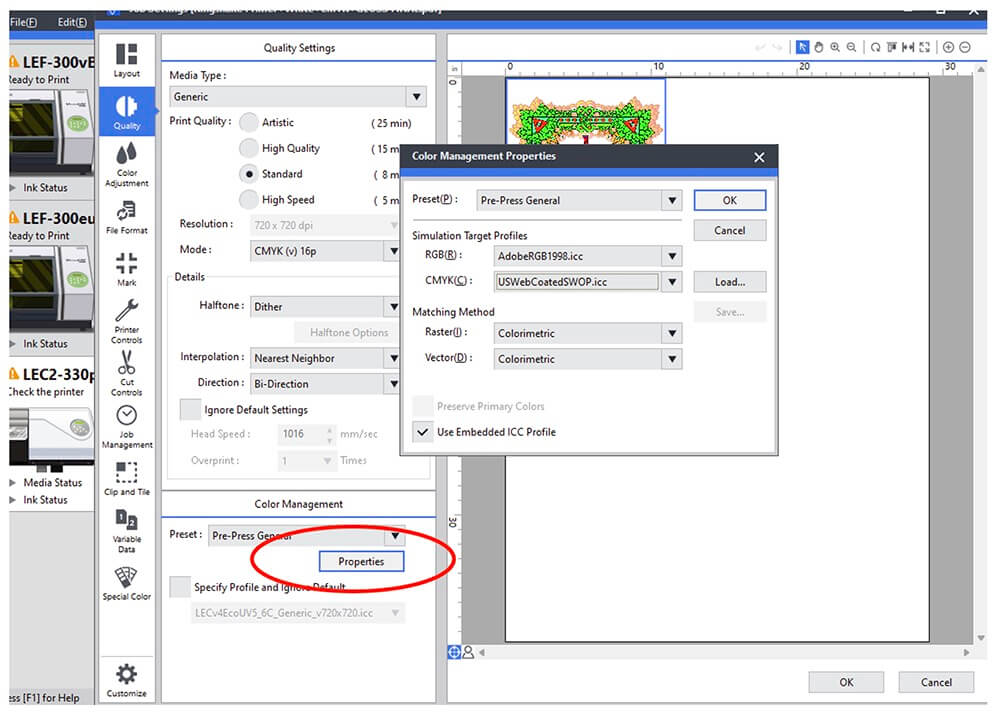 Step 4.
Click Save and Create Profile Setting Set to be Loaded in the future.