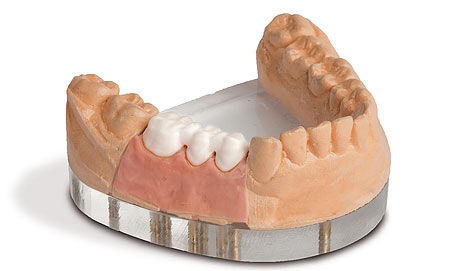 Many of you are familiar with Roland DG inkjets, but you may not be aware of the "other" side of our business which is responsible for some pretty unique applications from 3D milling, scanning and impact printing technologies. The latest Roland DG innovation in this space is aimed at the dental market. That might surprise you, but actually, the benchtop milling machines Roland DG DWX-50 5-Axis Dental Milling Machinewe've been perfecting over the last 30-years, primarily for engineers and product designers to prototype 3D models in wax, plastics, wood and a variety of other materials, transition beautifully into Digital Dental Mills, carving out dental prosthetics from a special ceramic called Zirconia (yes, a variant of Cubic Zirconia).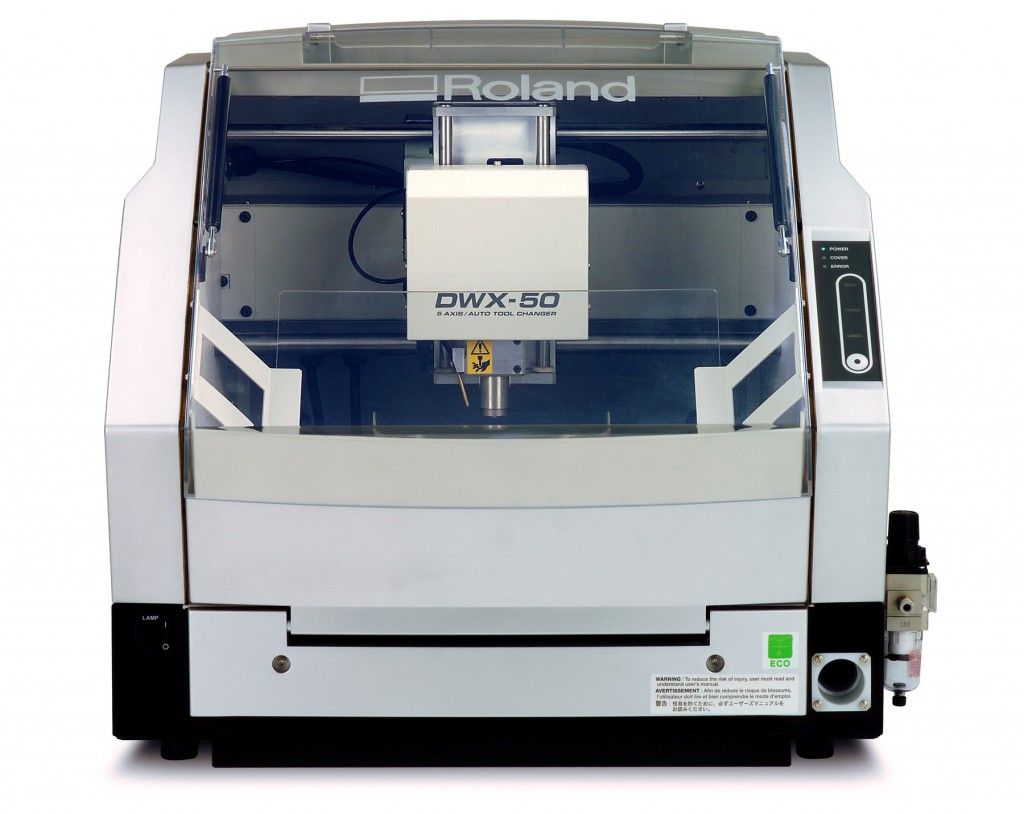 Zirconia, a material biologically compatible with the human body and stronger (many times over) than our own teeth, is becoming very popular in the dental industry, however, it can't be manufactured with their traditional methods (ei. precious metal & lost wax casting). Instead it requires a mill to shape the crown, bridge or coping.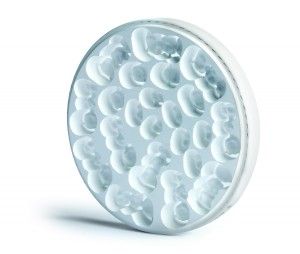 A Zirconia Puck Milled by a DWX-50
Enter Roland DG, experts in 3D milling. In order to build a successful dental mill, we've developed new CAM software, 5-axis capabilities (compared to our traditional 3- and 4-axis machines), a robust vacuum extraction system (since zirconia dust is not healthy to breathe and can easily damage the machine) and much more. The Roland DG mill is less expensive than most of its competitors; extremely precise, creating prosthetics that fit better; and its an open architecture machine, allowing dental labs to choose their complimentary equipment (scanners, ovens and CAD software) as well as source raw materials as they please. We're so pleased at the recepetion we've had in the dental industry.
Will you see a Roland DG mill at your local dentist anytime soon? Probably not since most of the work that goes into making "teeth" is actually done outside of the dentist's office at a dental lab. But its possible that your next crown or bridge might have been milled on a Roland DG. Like "Intel Inside," you might need a "Roland DG Inside" tattoo soon.
If you want to see how the 5-axis machining works and get a peek into the digital dental world, watch this video featuring Bryan Doviack, CIO of Continental Dental Laboratories and owner of the DWX-50 dental mill.
Thanks for reading,
Rick