Roland DGA and Richard Childress Racing Partner to Create a Championship Look
Richard Childress Racing
As the exclusive printer provider for RCR, Roland DGA has equipped the legendary racing organization with its most powerful devices for vehicle graphics, including two TrueVIS VG2-640 printer/cutters, a TrueVIS VF2-640 printer, and a GR-640 large-format vinyl cutter.
Used to print all RCR race car and truck wraps, as well as additional graphics ranging from wine bottle labels to event signage, Roland DG inkjet printers and printer/cutters work around the clock to deliver the team's championship look. "Having Roland DG inkjet printers on site allows our graphics team to keep up with the demands of the sport," said Nick Woodward, graphics manager for the RCR Graphics Center. "Our vehicle wraps change several times throughout the season. In fact, sponsorships can change from race to race. Having the speed to turn graphics around quickly is a key to our success."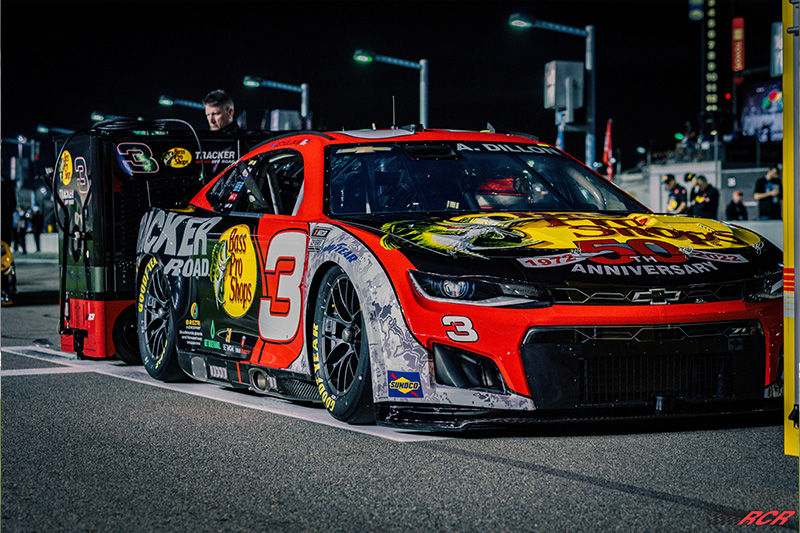 Consistently a top performer on the NASCAR racing circuit, RCR's 2022 Sprint Cup Series lineup includes Austin Dillon (No. 3 Bass Pro Shops Chevrolet Camaro ZL1) and Tyler Reddick (No. 8 3CHI Chevrolet ZL1). The RCR Xfinity Series program includes Austin Hill (No. 21 Bennett Chevy Camaro SS) and Sheldon Creed (No. 2 Whelen Chevy Camaro SS).
For more information on RCR and to view the team's latest Roland DGA powered wraps, visit www.rcrracing.com.