Roland DGA Announces Formation of New DGSHAPE Americas Dental Business Group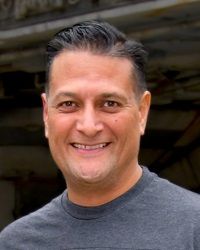 Irvine, Calif., April 13, 2020 – Roland DGA Corporation, a leading provider of
dental milling machines
and other advanced digital devices, has announced the formation of a DGSHAPE Americas dental business group, to be responsible for DGSHAPE dental solution sales, product management and service throughout North and South America.
Roland DGA has also brought on Tony Lopez, a dental industry veteran with more than two decades of experience, to lead the new DGSHAPE Americas business group as Manager of Dental Business. Before joining the DGSHAPE Americas team at Roland DGA, Lopez served as a digital program manager for Burbank Dental Laboratory, where he played a key role in both milling and 3D manufacturing. Prior to that, he worked for Glidewell Dental Laboratories, where he held several positions over an 18-year period, serving most recently as Manager of Digital Support.
In his new role, Lopez will oversee a team of highly skilled dental professionals. Juan Molina, previously Roland Care Manager, will assume the newly created position of Service Engineer for DGSHAPE Americas. On the product management front, Lisa Aguirre will serve as Dental Solutions Product Manager, also reporting to Lopez. Fernando Catania and Ian O'Neill continue to serve as U.S. Sales Managers within the DGSHAPE Americas group, representing the western U.S. and eastern U.S. respectively. Chris Cicero, formerly Roland DGA's Canadian Business Development Manager has been appointed Canada Sales Manager for DGSHAPE Americas, while Cesar Zeron will continue to serve as Sales Manager for Latin America.
"The creation of DGSHAPE Americas – a dedicated Roland DGA business group that's solely focused on our state-of-the-art DGSHAPE dental mills and solutions, will enable us to better serve our growing dental customers and partners," said Roland DGA President and CEO Andrew Oransky. "With this talented team in place, we'll be able to devote even more time, resources and energy to this important side of our business."
For more information on the complete line of DGSHAPE dental products, visit
https://www.rolanddga.com/dental
.
About Roland DGA Corporation
Roland DGA Corporation serves North and South America as the marketing, sales, distribution and service arm for Roland DG Corporation. Founded in 1981 and listed on the Tokyo Stock Exchange, Roland DG of Hamamatsu, Japan is a worldwide leader in wide-format inkjet printers for the sign, apparel, textile, personalization and vehicle graphics markets; engravers for awards, giftware and ADA signage; photo impact printers for direct part marking; and 3D printers and CNC milling machines for the dental CAD/CAM, rapid prototyping, part manufacturing and medical industries. To learn more, visit
https://www.rolanddga.com
.
About DGSHAPE
DGSHAPE Corporation designs and manufactures hardware and software solutions for entrepreneurs who want to fulfill their dreams of creating something new to "Shape the Future." We cater to multiple industries, including medical, manufacturing and retail. We help innovators unlock their dreams by removing barriers to creation through intuitive technology that simplifies the user experience, including interface, software and maintenance, multi-axis rotary milling technologies, and Internet of Things (IoT) analytical platforms. Everything we do is motivated by creating tools to "Make Innovation and Make Life Better." To learn more about DGSHAPE Corporation, visit
https://www.dgshape.com
.