Roland DG's New TrueVIS VG2 Series Wins Prestigious 2019 ISA International Sign Expo Innovation Award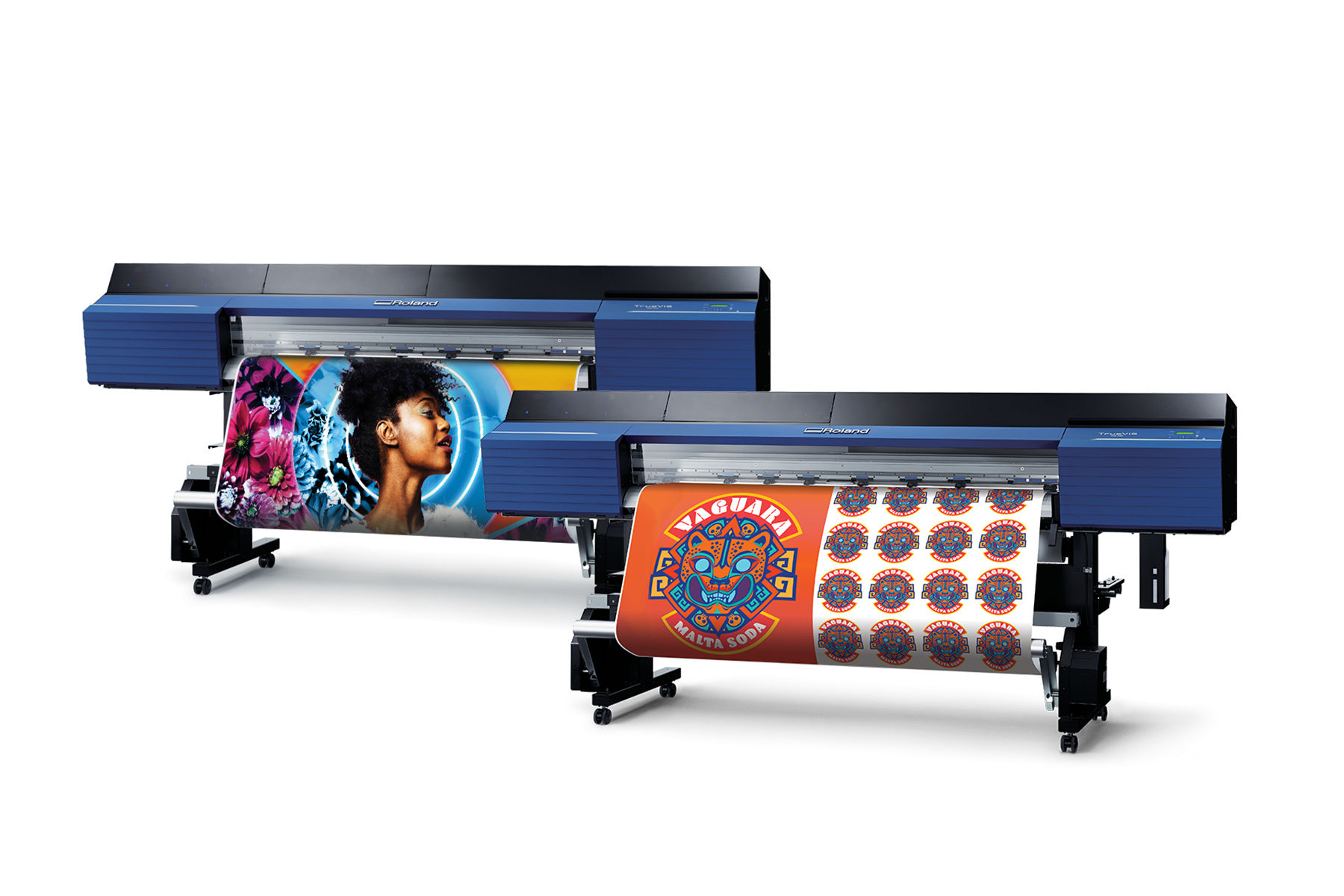 Irvine, Calif., March 28, 2019 – Roland DGA Corporation, a leading provider of wide-format inkjet printers, 3D milling machines, and other state-of-the-art digital devices, announced today that its new TrueVIS™ VG2 series eco-solvent printer/cutters have won the 2019 ISA Sign Expo® Innovation Award in the "Printer" category.
The ISA Innovation Awards recognize the most unique and outstanding product launches at ISA Sign Expo 2019. In all, there were nominees across four categories, representing the breadth of the sign, graphics and visual communications industry. The VG2-540 and VG2-640 impressed the judges – an outside panel of experts – with technological advancements, comprehensive color choices, improved machine efficiency and increased print-and-cut accuracy.
"The ISA Innovation Award winners truly represent the most creative and innovative products available on the ISA Sign Expo floor," said Lori Anderson, ISA president and CEO. "Attendees at ISA Sign Expo have come to expect groundbreaking products and the latest solutions. These raise the bar."
Roland DGA President and CEO Andrew Oransky is quick to point out the importance of winning this coveted award. "To have ISA recognize our new TrueVIS VG2 series as a standout product for 2019 is quite an honor, especially considering the stiff competition," Oransky noted. "The cutting-edge technologies and features of these next-generation printer/cutters put them in a class by themselves. An amazing amount of research and effort went into the design and development of these machines, ensuring that every VG2 is built to exceed the needs of the most demanding graphics professional."
Roland's new VG2 series printer/cutters offer comprehensive color choices in new TR2 ink – including Orange, White and CMYKLcLm – for an expanded gamut and incredibly vibrant, detailed color reproduction. For true unattended production, machine efficiency and print-and-cut accuracy have been optimized with a new included take-up system, auto-adjusting pinch rollers, and slide-out ink pouch trays to minimize waste and set-up time. Both models come with bundled, feature-filled VersaWorks® 6 software – Roland's most powerful RIP ever – for unsurpassed functionality and ease of use. In addition, the VG2 series printer/cutters have earned certifications from top media manufacturers like 3M and Avery, providing assurance of the quality and durability of graphics printed on their materials. They're also GREENGUARD Gold Certified for safe indoor use.
To learn more about the 2019 ISA Sign Expo Innovation Awards, visit https://www.signexpo.org/innovation-awards. For more information on Roland's award-winning TrueVIS VG2 series wide-format printer/cutters, visit https://www.rolanddga.com/VG2.
About Roland DGA Corporation
Roland DGA Corporation serves North and South America as the marketing, sales, distribution and service arm for Roland DG Corporation. Founded in 1981 and listed on the Tokyo Stock Exchange, Roland DG of Hamamatsu, Japan is a worldwide leader in wide-format inkjet printers for the sign, apparel, textile, personalization and vehicle graphics markets; engravers for awards, giftware and ADA signage; photo impact printers for direct part marking; and 3D printers and CNC milling machines for the dental CAD/CAM, rapid prototyping, part manufacturing and medical industries. For more information, visit https://www.rolanddga.com.
About Roland DG Corporation
Roland DG Corporation is the world's leading provider of digital printing solutions. The company's inkjet printers, printer/cutters and cutting machines are widely used to create a broad range of promotional items including banners, signs, vehicle graphics, stickers and labels, and to provide customization services for apparel and personal items like smartphone cases. Recently, Roland DG has embarked on a promising new retail frontier by capitalizing on individuals' increasing desire to create their own, uniquely designed and decorated items. The company's COTO business division has developed proprietary design and print management software which enables customers to design their own gifts, apparel and treasured mementos, and to enjoy an unforgettable creative experience. For more information, please visit https://www.rolanddg.com/en.