In this post, we'd like to highlight the most recent award-winning Roland DG businesses, Iconography and Maxwell Dickson, who took first and second place titles respectively in the 2013 Digital Output Magazine "Application of the Year" awards!
Demonstrating exceptionally innovative applications as well as excellence in design and production, Digital Output award winners are chosen by the publication's readership annually.
Clearly, these dynamic Roland DG shops wowed the voting public this year with their masterful creations – all while demonstrating that you can print on, and wrap, just about anything. Read on to hear from them exactly how they did it.
Music to Our Ears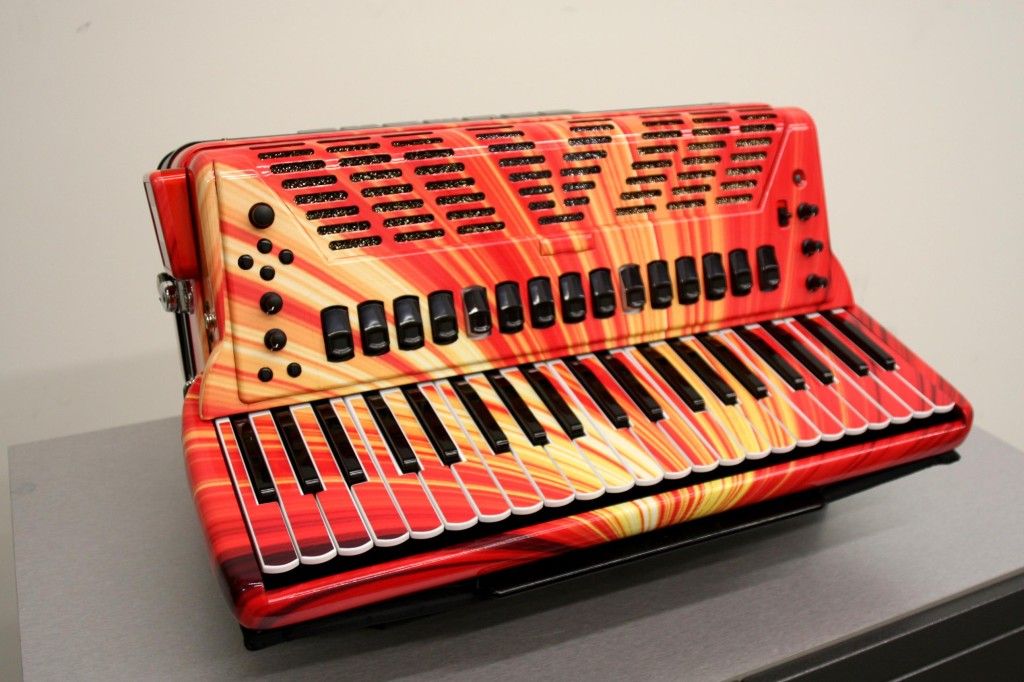 "Our vehicle wrap experts are proud to have designed, printed and installed the first-ever graphic wrap on a Roland DG FR-7X accordion for our client, Cory Pesaturo," said Iconography's Sarah Naccarato.
"This amazing project falls into our 'most difficult wrap' category. Designed by our award-winning design team and printed on our Roland DG SOLJET wide-format printer/cutter, it was laminated and then installed by our vinyl ninjas with an extraordinary amount of patience and zen focus."
Watch this clip to see just how cool this accordion is in action: WATCH THE VIDEO.
A Stylish Blending of Form and Function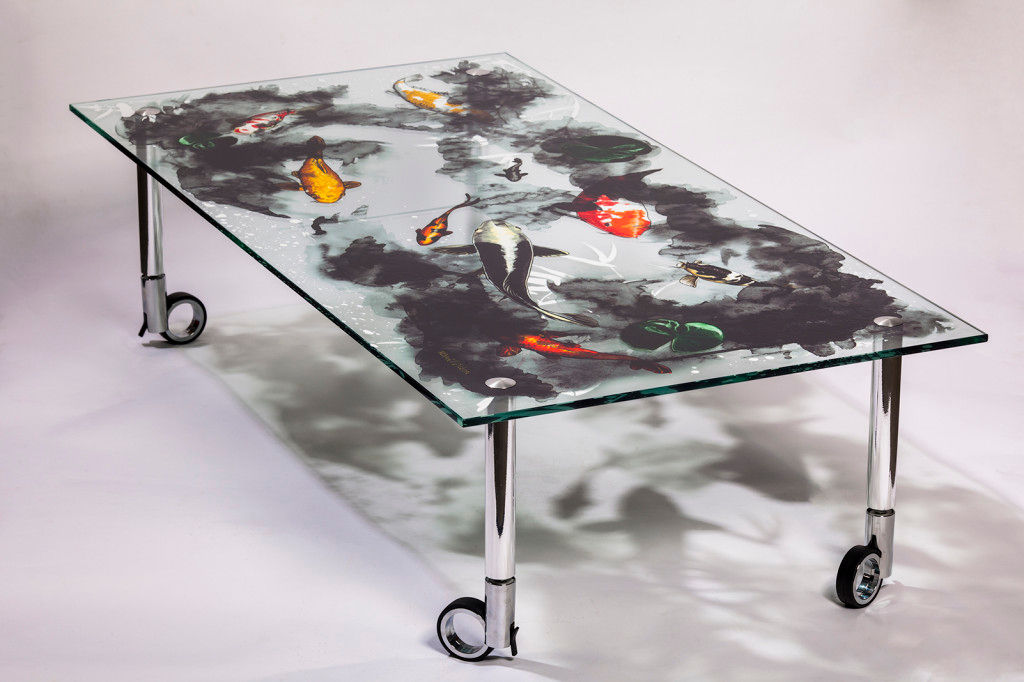 "We try to create an urban, colorful vibe in our products that appeals to younger consumers," said James Freeman of Maxwell Dickson. "Our goal is to keep the line fresh and to push the envelope creatively."
"To produce our coffee tables, we use our Roland DG LEJ-640 flatbed inkjet printer with the latest UV-LED curing technology to print art directly onto the 3/8-inch-thick tempered glass surface of the table. This unique technique and compelling design come together to present a modern look with a lightly textured finish that is both durable and beautiful."
Witness the artistry of Maxwell Dickson in this VIDEO CLIP.