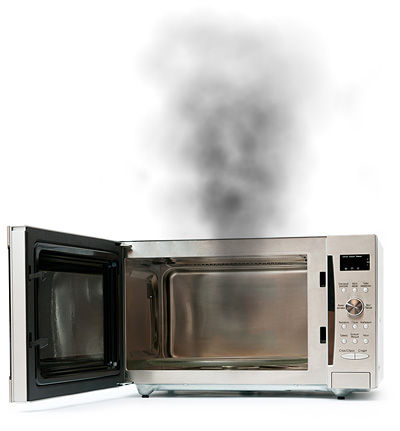 Let's face it, as hard as we try, we all occasionally mess up. A product doesn't get delivered on time, or it's not the item that was ordered. At such times, it's all too easy to lose a customer, or worse — have the issue blown all out of proportion in social media.
I believe such incidents, if they're handled right, offer an opportunity to actually gain an even stronger customer relationship, one that can result in very positive social media expression.
Case in point, my wife and I recently visited a home improvement store to buy a replacement microwave oven. By the way, if you've never had your microwave go out, you'll be astonished what a darned necessity this device is. We quickly found that heating and reheating beverages and foods took so long in the oven, that we were constantly picking up fast food or eating out.
The previous microwave was an over-the-range model that was installed 10 years back when the cabinets and granite backsplash were installed. Not wanting to ruin the cabinets or backsplash, it was necessary to find a microwave with the same dimensions. Sounds simple, but it took two weeks and lots of research.
Finally, tape measure in hand, we found a model that would fit. The sales person promised we could have it delivered and installed a few days later. A week later, it still hadn't been delivered and we hadn't heard a word from the sales person. In fact, we never heard from him again.
Once the installation department heard about our problem, they apologized and – best of all – expedited our microwave delivery. A couple of days later, the installers showed up and, in less than an hour, completed the job. Not only that, but they fixed a few items that weren't up to code. We then received a call (three, actually) from the installation department asking how we liked the microwave and were we satisfied with the job done by the installers.
Now that was a textbook example of recovery. Will I shop there again? Absolutely. Will I use the same salesperson? Probably not. Did I take the time to post my positive comments on their website? You bet.
The interesting part of the story is this: I might not have posted my glowing review had not something gone wrong and then been rectified. And I certainly wouldn't have gone back to that store. By handling the mistake well, they more than recovered from a mistake.
The next time someone in your organization screws up – and they will – don't wait. Jump on the situation and, chances are, you'll build an even stronger customer relationship than before.