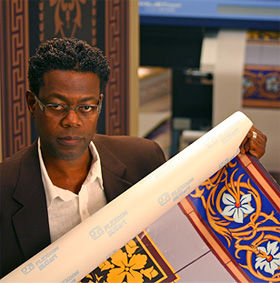 I enjoy going to the movies, sitting in a large, dark theater, and being carried away by the music, sound effects and imagery. It's even more fun when you know a little about how the movie was made and the people involved.
If you visited our lobby Creative Center recently where we feature the work of Roland DG users, you would have noted our latest exhibit, Roland DG @ The Movies. Martin Charles has earned quite a reputation in the film industry for his meticulous research and creative skills. He uses a Roland DG SOLJET printer/cutter to produce graphics for movie sets that are visually accurate no matter what the location or time period depicted.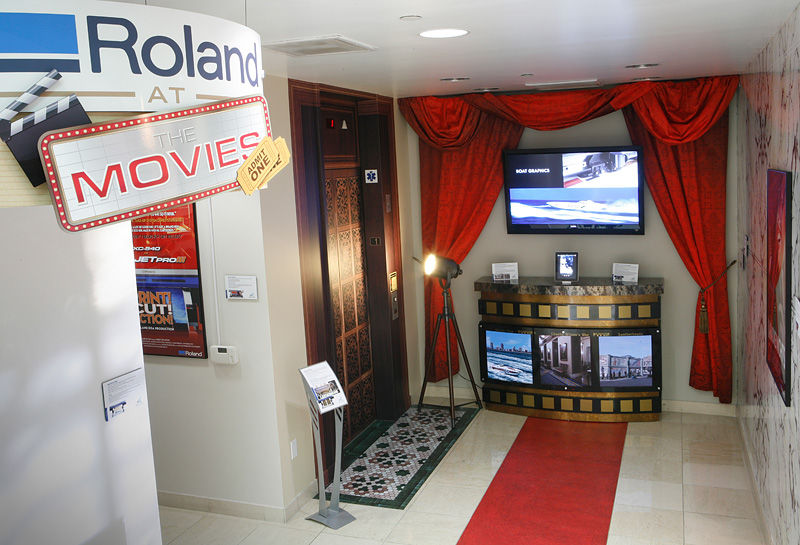 Examples of Martin's work include the Go Fast boats from Miami Vice, the Senate lobby from Charlie Wilson's War, the vintage outdoor advertising from Leatherheads and the marble and wood bank lobby from Public Enemies.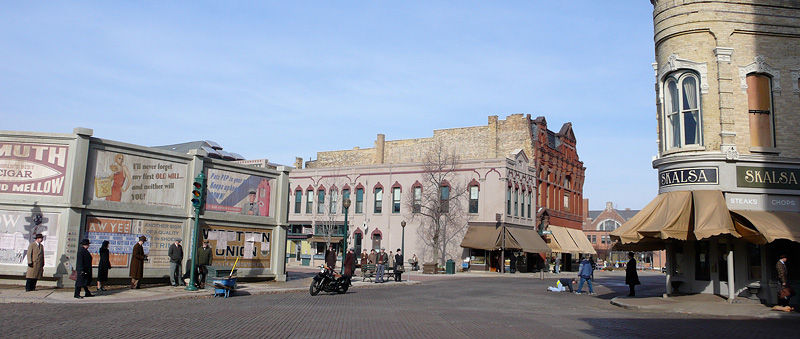 You can read about Martin and how he produced a complete trade show and other graphics for one of his latest movies, Love And Other Drugs, in the January issue of Sign & Digital Graphics.