After building race engines and even taking a few victory laps himself, Jim Conquest became one of the first graphics pros to buy a printer/cutter. His shop, Imagine It Graphics, began 10 years ago by producing name decals on motorcycle helmets. When Conquest watched an introductory video for CorelDRAW®, he saw unlimited potential for computerized signmaking.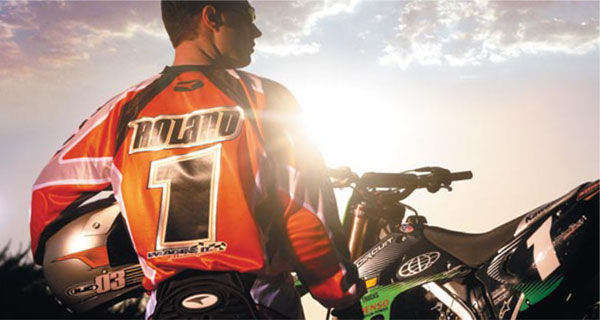 "For years now, I have produced more full-color jobs with a printer/cutter than regular cut vinyl jobs," says Conquest. "I print and cut between 20-50 yards of vinyl every week." Today, Conquest owns three printer/cutters. He cranks out full-color, durable graphics for race cars, motorcycles, mountain bikes, trailers, watercraft and everything else you slap vinyl on… and even a few things you normally wouldn't.
Conquest is a big believer in integrated printer/cutters. "The ability to print and cut unattended gives me a huge advantage. I crank out vehicle graphics on my lunch breaks. Sometimes I even let the device work after hours, while I'm at home sleeping."
Jim's Quick Tips and Techniques
Jim Conquest offers the following tips and techniques to anyone trying to keep a print/cut business running smoothly:
Constants Eliminate Headaches
"Want to drive yourself crazy? Spend every day trying to decide which settings, media, inks and techniques to use on each job. Instead of this, develop a set of constants that you know delivers consistently good results, and stick with it. This includes your inksets, your media, your color profiles and a lot more."
The Right Profile is Critical for Good Color
"Since every media reacts differently to the ink your printer is laying down, using the right color profile is critical to ensuring quality results. The engineers have spent a lot of time working with inks and media to get the best combinations, and I've found that 95% of the time these profiles produce the best possible results. Just make sure you've downloaded the latest and greatest versions of these profiles."
"For each media, there are profiles for the various print quality settings, and you'll want to make sure you choose the profile that matches the print quality you've selected for the job."
Don't Try to Out Tweak the Engineers
"As I've said, the engineers have done a ton of work tweaking their profiles and device settings to get them to work just right together. Still, there are a lot of people out there that try to out tweak the engineers, creating their own expert color profiles and obsessively adjusting complex settings like media feed calibration. If this is how you want to spend your time, go for it. But the last time I checked, no customer was ever paying me for media feed calibration time."
Stick with Reliable Media
"No pun intended. I'm not talking about adhesion here. A lot of people in the sign business are so penny driven, they'll use whatever media they can find the cheapest. The results can be really costly in the long run: lost time trying to dial in color and get the material to print decently, and even lost clients when the quality is subpar. Zero in on a handful of media that you can count on — good profiles, good color, good handling — and stick with them. It's more cost-effective in the long run."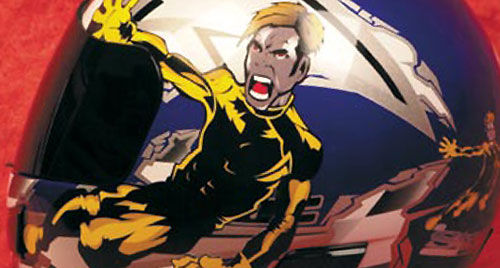 Do an Environmental Match
"Humidity and environmental conditions can make a difference in the way every media prints and cuts on a given day. Always do an environmental match when you change material. You get truer registration. It's a simple, automated feature in the device menu, and well worth the time it takes to push a button."
Keep Your Cutting Area Confined
"If you're printing multiple graphics with multiple cuts, try to make your overall material area smaller. Don't try to print 200 inches of material and try to register it from top to bottom. If possible, break up production into smaller lots. If you need 400 decals, print and cut 8 sets of 50. Registration over this smaller area will be easier to maintain, even with material distortion."
Turn to Your Peers
"Want to get feedback from somebody facing the same daily real world challenges you are? Look for User Forums on the manufacturer's web site. They're full of great information you simply won't find anywhere else. Everything from emergency workarounds to tips on supplies and equipment. Ask a question, and you'll get back answers from others like yourself, eager to help. Manufacturer's tech support is very important, but if you need help getting out of a black hole at 2 am, User Forums are a great place to start seeking the light. If you have a chance, you should also attend a workshop such as Roland DG University."
Spot Color Matching made Easy
"Want the simplest way to consistently match colors, whether it's a client's corporate color or a vehicle paint match? Use Roland DG Color Charts printed on your own device as a reference. You can print charts or swatch books iwth the full color library direct from VersaWorks. Print one on each of the media you use at each of your frequently-used resolutions. (I print just about everything at high-qualty resolution. I get better color and smoother gradients without having to worry about it.) When you need to match a color, consult the chart as a starting point. If you need to match a paint color that comes close to a Roland DG Color, make a test tile with 5 swatches that are slightly tweaked from this base color, then compare it again." For more information on the innovative Roland DG Color system, see the Roland DG Color Video.
Don't be Afraid
"The best way to learn is just to get in there and do it. Don't be afraid to experiment a little to learn new techniques. And don't be afraid to waste some material to practice installation methods. It may save you a ton of printed material down the road. There is no magic pill. Just get in there and work with it."
Final Thoughts
Last but not least, Jim says "If you love what you do, then there's never a dull day. It's a blast to get up in the morning. I love this stuff!"
This article has been excerpted from Roland DG's popular instructional booklet, Taking the Mystery Out of Print/Cut. The ultimate guide to print/cut technology, this valuable, information-packed resource has already helped thousands of Roland DG customers streamline their production environments and grow their businesses. Watch Taking the Mystery Out of Print/Cut Video.