We just hosted another full Born To Wrap 2-day workshop at our California offices and I have no doubt that our free wrap demos at SGIA will also be well attended. I believe there are two primary reasons for this continued interest in designing and installing vehicle wraps and they are profound.
First, vehicle wraps are among the most cost effective advertising mediums available. According to an Arbitron study for the Outdoor Advertising Association of America, the average cost of 1000 impressions for a wrapped vehicle is just $0.70. That compares to $5.92/M for a 60 second radio spot during drive time or $11.96/M for a ¼ page black and white ad in the newspaper. About the only thing cheaper is sending smoke signals (try that on a windy day!).
Second, this is the age of personalization. I'm willing to bet my life savings (all $12) that your daughter's cell phone looks quite different than yours — and probably her friends'. Vehicle personalization is likewise gaining traction not only with the custom hotrod crowd, but with car makers as well. Scion was one of the first companies to promote their vehicles as canvases for personalization. More recently, Ford introduced Ford Custom Graphics for personalizing the recently launched Fiesta as well as the Mustang and their commercial vans.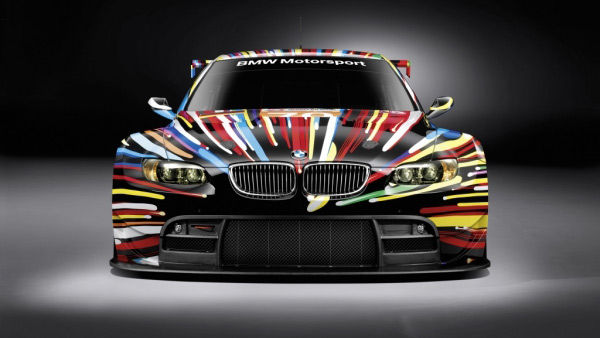 BWM Art Car designed by Jeff Koons, printed by Schmid Design on a Roland DG XC-540
On the subject of vehicles as canvasses for expression, since 1975 BMW has been producing a series of "Art Cars" designed by famous artists beginning with Alexander Calder and extending to Frank Stella, Andy Warhol, David Hockney and other internationally famous artists. This year's car was designed by Jeff Koons, but the really cool part for me was that it was the first BMW Art Car that was wrapped vs. painted. Oh, and by the way, the firm that wrapped the car, Schmid Design, used a Roland DG SOLJET PRO III XC-540 printer/cutter.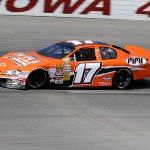 What's ahead? Certainly more popularity. With the introduction of our Metallic Silver ink, we're also starting to see wraps displaying a wider range of color, like this race car from Finishline Signs who used a Roland DG VersaCAMM VS-640 to produce its metallic hues. For another illuminating look at the future, check out the lighted wraps from Luma Brite. Given all the new technologies becoming available, the only limit is your imagination.