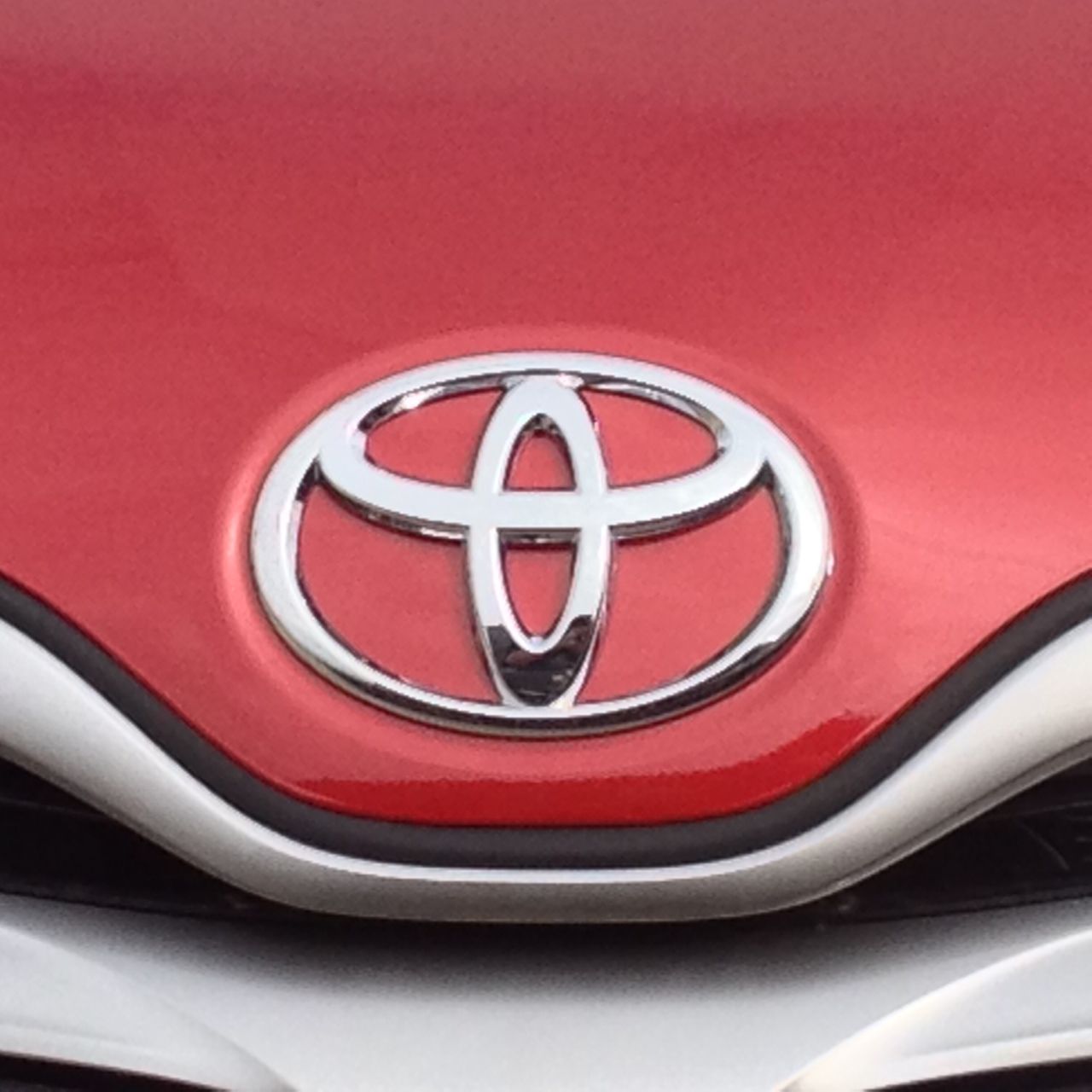 Mark Roberts is the owner of The InterSign Group, a Houston-based company specializing in business branding, identification, marketing and way-finding. In addition to running a successful business, Mark writes "how to" sign-making and digital printing articles and is a regular contributor to Sign Builder Illustrated magazine. We have invited Mark to share his insights as a Roland DGA guest blogger.
I have several great clients in the retail automobile industry. I offer service department signage that complements the corporate signage of all the major automobile manufacturers. Most service department signage is traditionally boring; however, this trend does not have to continue any longer. Every automobile manufacturer now has access to three-dimensional full-color logos, and as the professional sign makers that we are, we must jump on this bandwagon immediately.
Flat two-dimensional logos are passé in the buyer's market. As our buying audience is getting younger and younger, they want cooler three-dimensional company logos. In fact, if you search the Internet, you may be able to download the exact three-dimensional logo that you are searching for.
For my logo generation, I begin with a vector format. This format allows for infinite enlargement without pixelization. Using Adobe Illustrator, creating vector files is relatively easy. For the Toyota logos, I began with a vector file and then added the color inside the lines. From there, I saved the file and opened it in the Adobe Photoshop program…at the full size of the print I will produce. Inside PhotoShop, there is an awesome tool called "Bevel and Emboss," which adds a three-dimensional appearance to letters or logos. There are several options inside "Bevel and Emboss," so take a few minutes to play around with the settings so you can find the perfect look for your letters and/or artwork.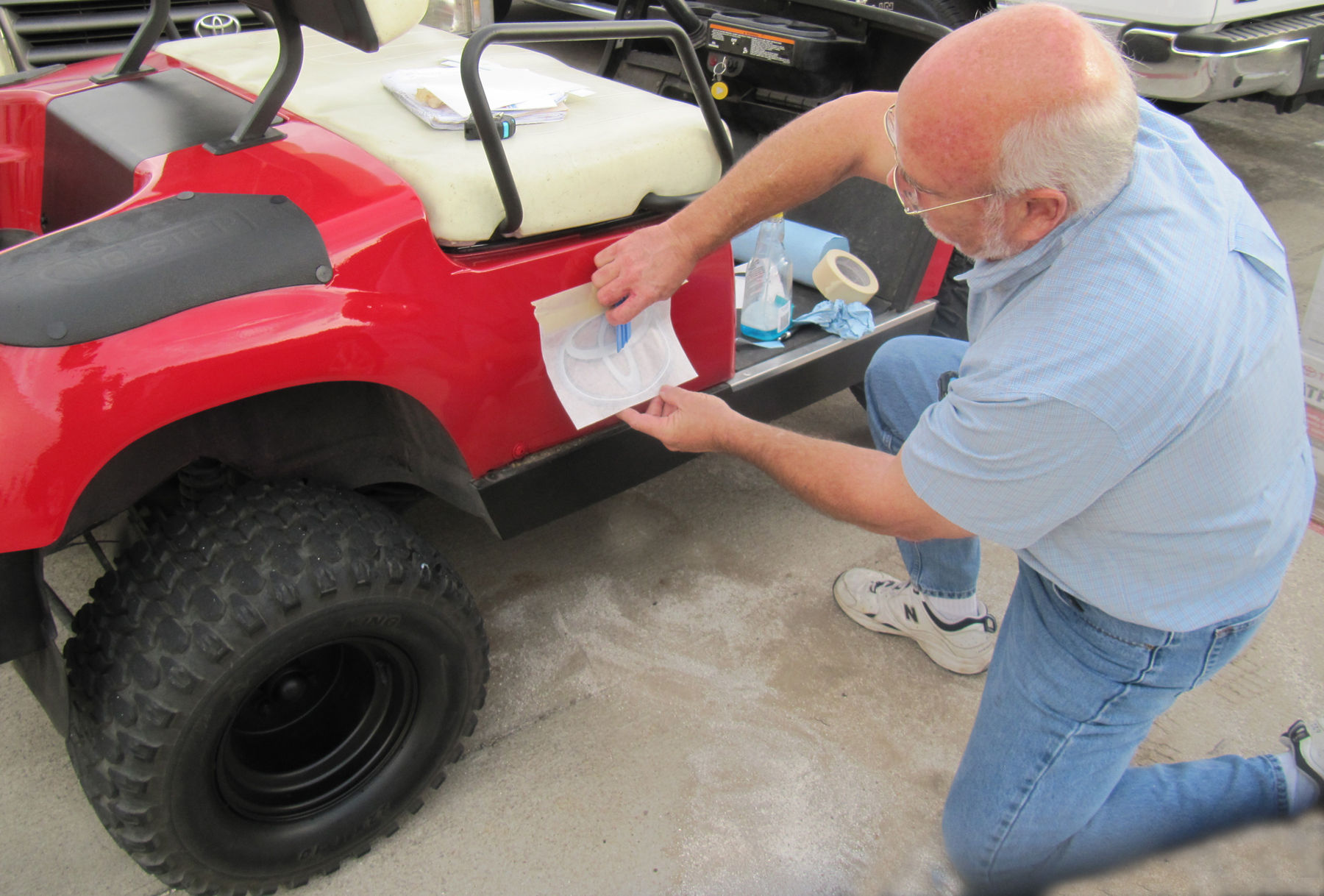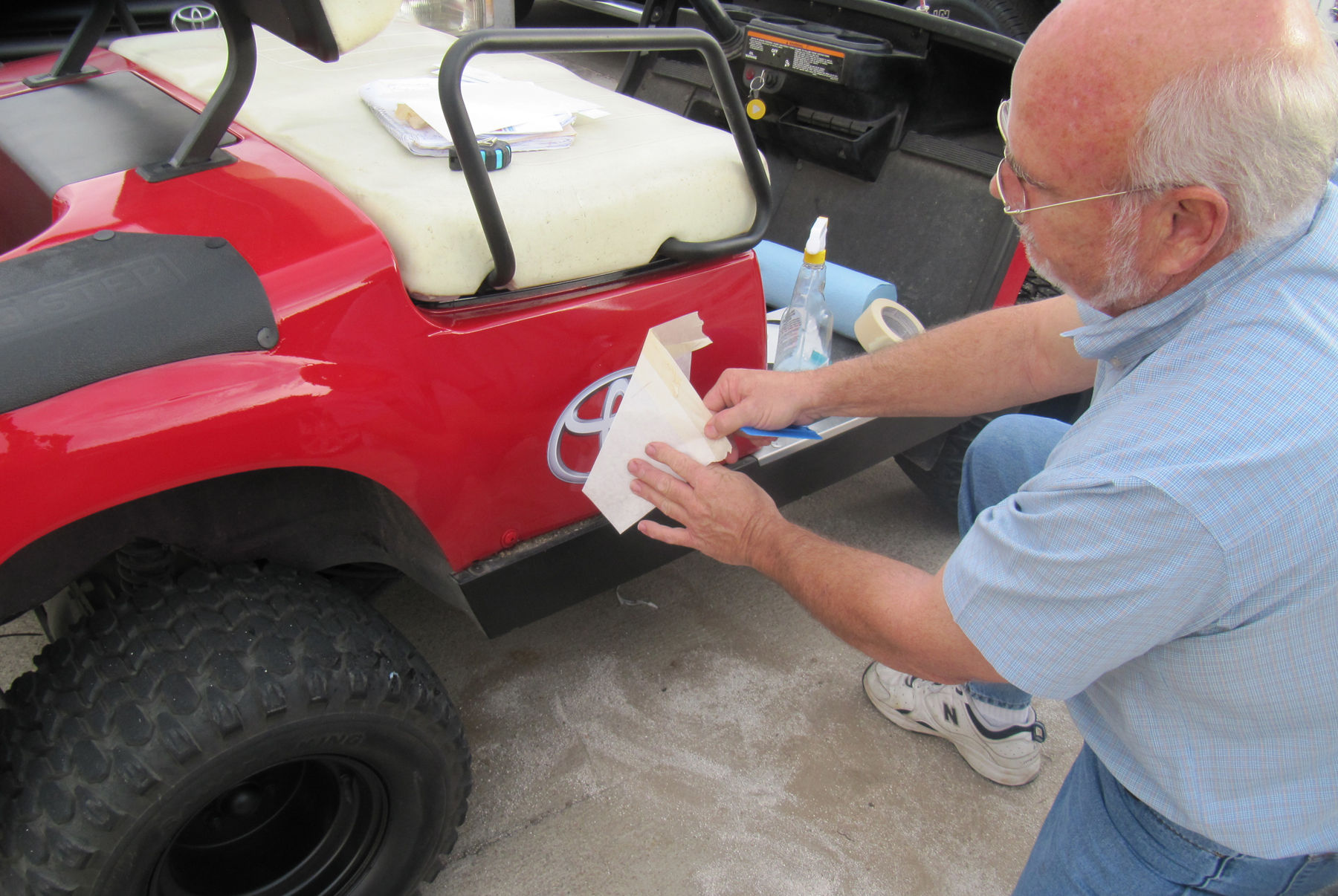 For the Toyota logo, I used the "Bevel and Emboss" tool, along with a drop shadow. A few adjustments up and down was all it took for me to decide on the perfect file. Once selected, the file was named "Toyota pumped." From there, I took the file and re-sized it. Then I assigned a cut contour line around the perimeter and also around the inside components. The cut contour line inside Roland DG VersaWorks is a pink line that will appear as "marching ants" when activated. When you see that everything is correct and ready for printing, and the ants are marching, click the mouse button to begin.
Would you like to sell a lot more custom-cut decals? If so, just add an extra dozen or so to your print queue and hand out these samples to potential buyers. Once they see the awesome color, as well as the precision contour cutting, they will be hooked! Selling these types of decals is very easy, and the repeat orders are even better.The Roland DG VersaCAMM printer processes the files and begins the printing. In merely a few minutes, the logos are printed and contour cut…with extreme precision.
Show your current clientele what you can do, and get ready to increase your work…and profitability.
Until next time….sell well and prospect even better!
Mark K. Roberts – theintersigngroup.com