Roland DGA talked to Shawn Sims from NOTLabs about his Jurassic World Toys project and prototyping with the MDX-540S.
To coincide with the merchandising of its Jurassic World collection of movie themed products, Target reached out to design trendsetters, NOTCOT, to see what they could come up with. With the help of the Roland DG MDX-540S rapid prototyping machine, they created custom designed and milled desktop planters that look like Lego® pieces and are simply "Rex'trodinary."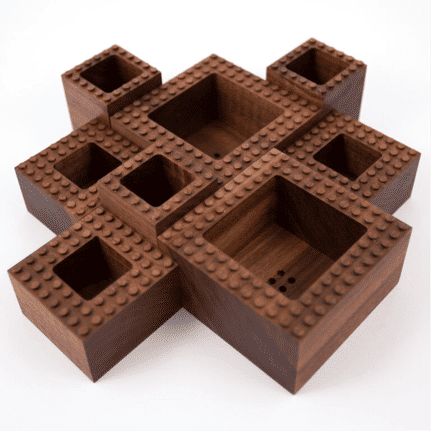 The finished series of Jurassic World Lego® Desktop Planters – milled with a Roland DG MDX out of walnut, to create a unique, organic product in sharp contrast to the plastic Lego® pieces we're familiar with.
NOTCOT is a network of websites with a focus on technical and design innovation. If you're familiar with trending design blogs and articles, then you're probably familiar with their content. We talked to Shawn Sims, Director of NOTLabs about the Jurassic World project and working with the MDX-540S.
Shawn saw the Jurassic World project as the perfect opportunity to use their new MDX-540S to create something that represented these fabulous toys – something playful and fun.
"We saw this as a chance to do something silly and fun, but crafted on a precision tool. Being a geometry geek, my next thought was, why don't we combine the idea of a perfectly geometrical toy with something inspirational from nature."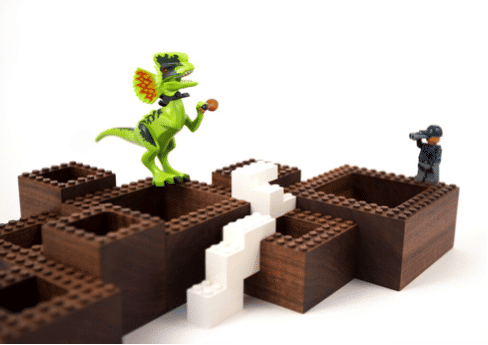 Perfect interaction between milled planters and actual Lego® pieces (someone should tell that Lego® man to not get so close to that Dilophosaurus)
Thus, the idea for the walnut Lego® desktop plantholder was born. Shawn describes NOTLabs as one of those uniquely brilliant places to work where members of the team are creating amazing designs and products while having bags of fun at the same time.
"Jurassic World was the ideal project for NOTLabs that takes much of its inspiration from playing with things and generating spontaneous thought. With the addition of the MDX-540S, which is a pleasure to work with, the experience has been a blast."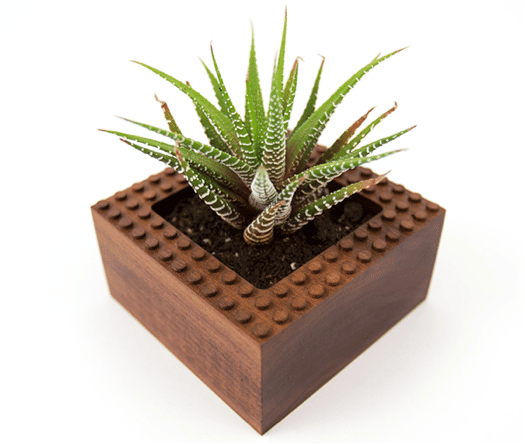 The walnut-milled desktop planter looks playful yet sophisticated – a supercool product for interior design lovers and Lego® lovers alike.
Shawn sees one of the key benefits of this compact and convenient 3D milling machine as its ease of use.
"Production has become far more approachable through Roland DG. There used to be a steep learning curve to be able to machine objects but with the Roland DG software you need minimal clicks to operate and you don't need an engineering background like you did previously."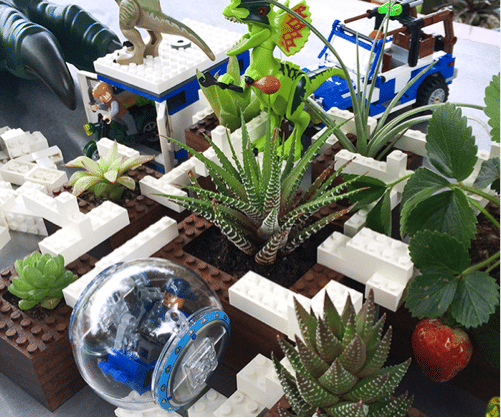 Just like a scene from the Jurassic World movie, the dinosaurs are taking over! NOTLabs mill fun and playful products with the MDX-540S.
At Roland DGA, we are thrilled to see how Shawn and NOTLabs are using their MDX-540S for such innovative, fun and exciting projects and we can't wait to see what they do next.
Roland DGA offers a host of subtractive and additive 3D rapid prototyping machines for your Fab Lab, classroom, workshop or office. Affordable and easy-to-use, Roland DG rapid prototyping hardware and software is ideal for both professional and learning environments.