Make Your Mark
An easier way to mark tools and instruments.
METAZA MPX-95 Photo Impact Printer with DPM Kit
Affordable and easy-to-operate, the MPX-95 offers the most versatile marking solution for industrial parts marking and UDI medical equipment compliance*. Users of all abilities can add precision data to a wide range of metal equipment.
*By 2020 US FDA regulations for medical equipment labeling and registration will require ALL medical devices and equipment (class I, class II, and class III) to be unique device identification (UDI) compliant.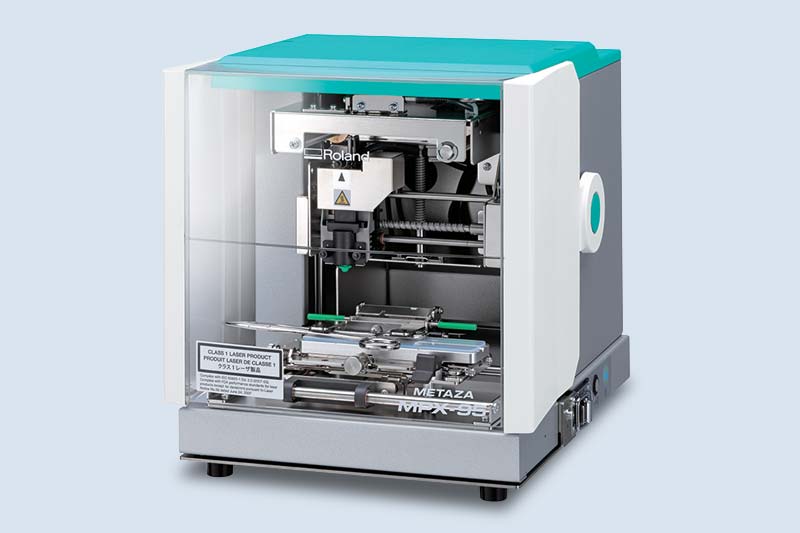 Mark on a Wide Range of Hard Materials
A durable diamond-tipped stylus strikes material with high speed and precision to mark fine text and complex data patterns onto:
Stainless steel
Platinum
Silver
Iron
Copper
Nickel
Gold
Aluminum
Laser Pointer Set-Up
A built-in laser pointer accurately defines center point on workpiece before imprinting. At the touch-of a button, users can set the print position for precise marking every time.
Expand Media Options
The base plate and base unit can be removed to enable imprinting onto much larger medical tools, devices and industrial equipment.
Direct Part Marking Kit Includes: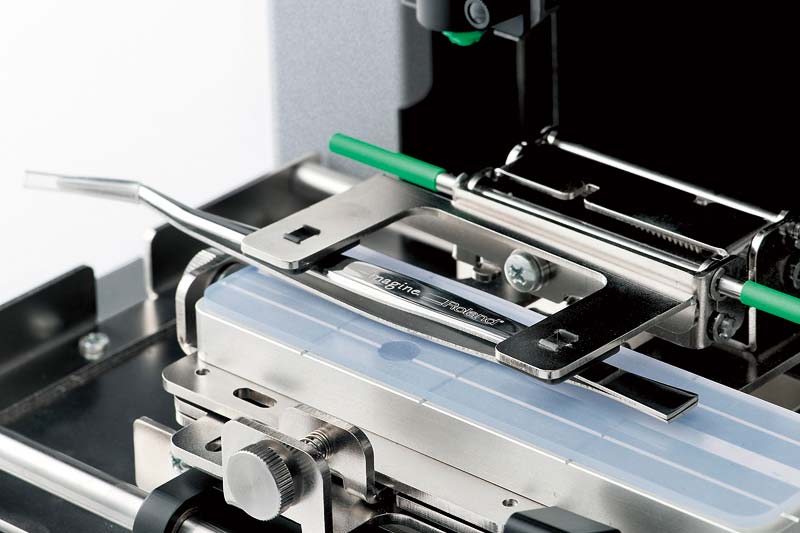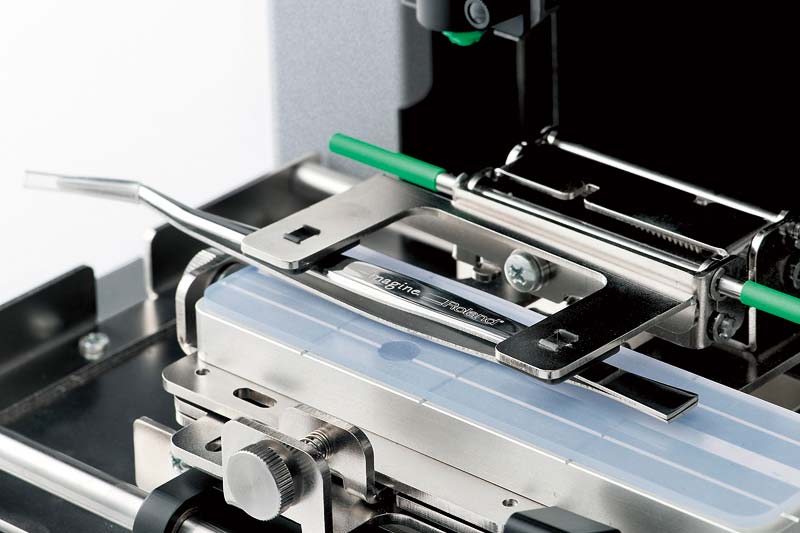 DPM Vise
A movable and fully-adjustable vise with multiple tool-holding options can be quickly set-up to hold medical scissors, tools and other items. It's ideal for marking different items with contrasting dimensions in succession.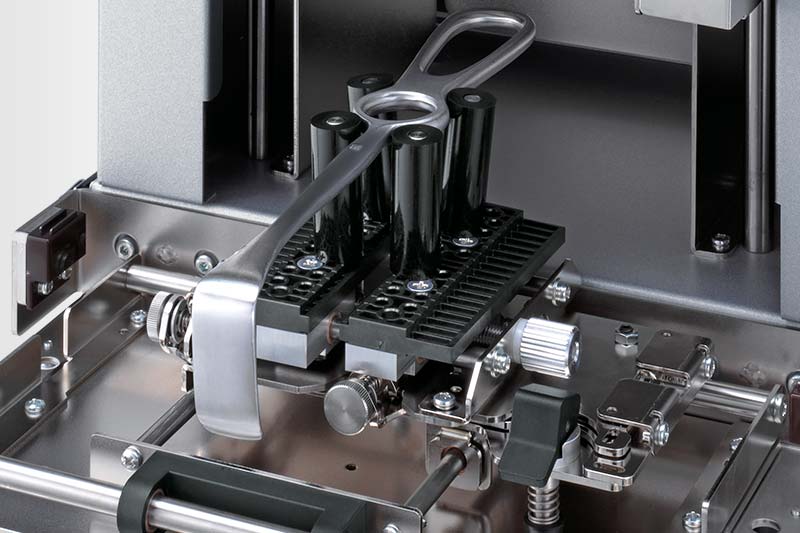 Center Vise with Clamp Pins
Uniquely position different sized clamp-pins to hold irregular-shaped and cylindrical items for repeat, precise personalization of equipment with the same dimensions.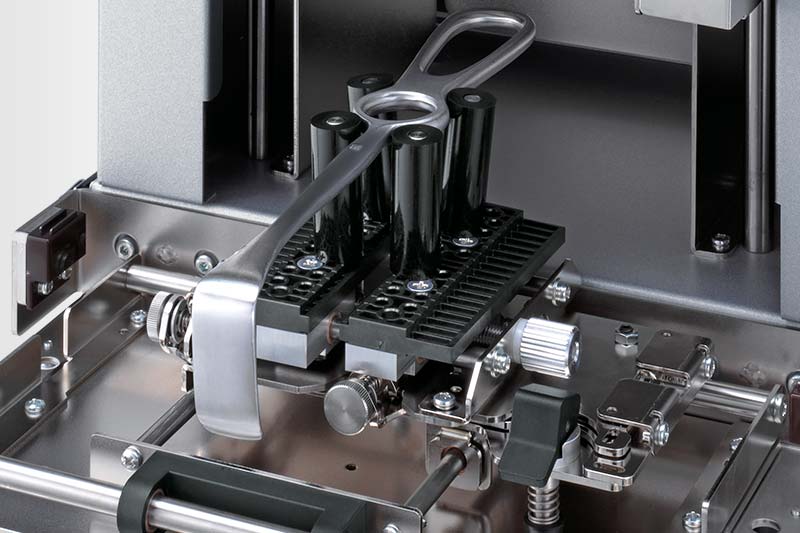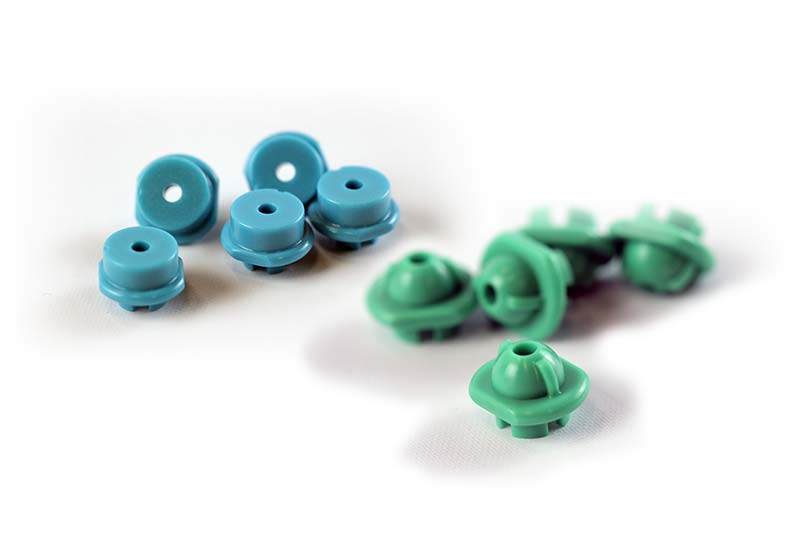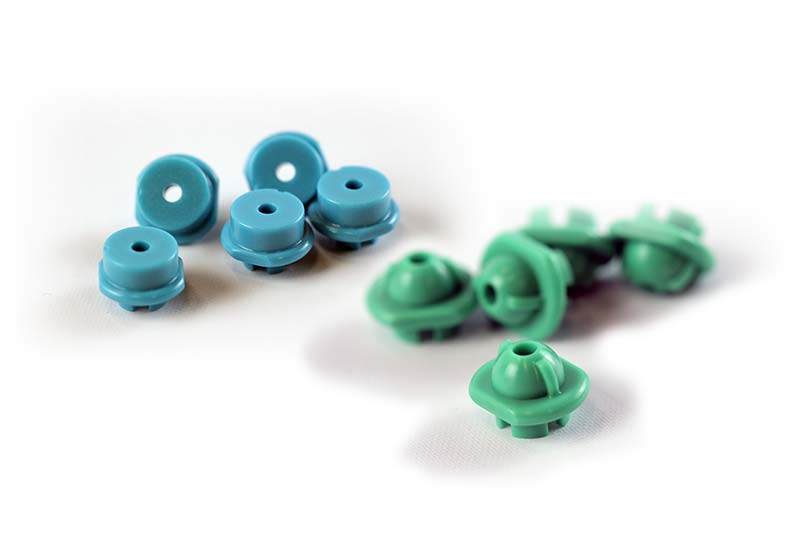 Head Caps
30 rounded and 10 flat head caps are included in the DPM Kit for use on flat and curved surfaces.
Data Imprinting
Imprint up to 26 digits of barcode data inside an area as small as one square millimeter. Users can also automatically apply serial barcodes and security numbers with variable data options.

Compact, Quiet and Safe
The MPX-95 runs quietly, cleanly and safely in medical facility and office environments. Because it does not burn or remove material on impact, it generates no odors or debris. No daily maintenance, special power or ventilation is required.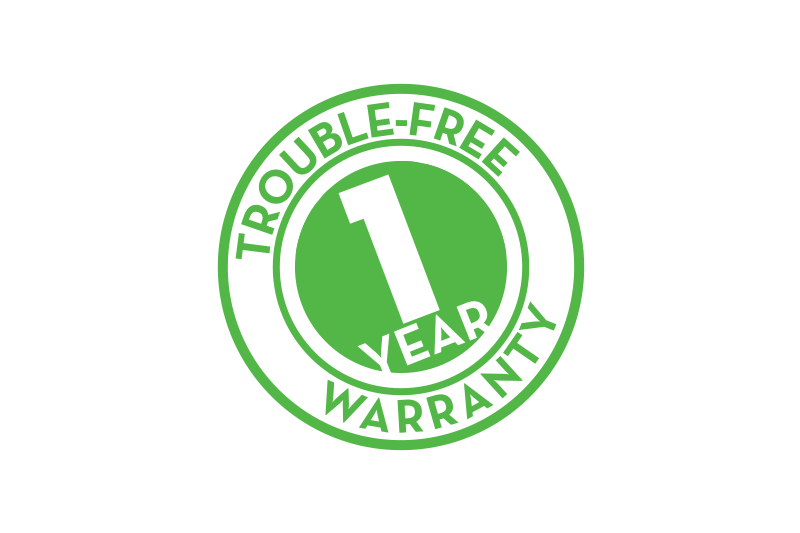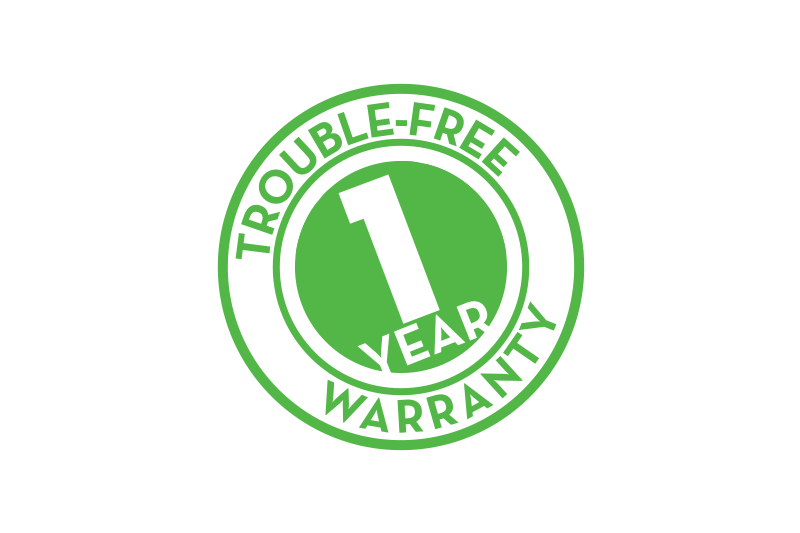 Highest Standard of Quality, Reliability and Support
A one-year manufacturer's warranty and industry-best customer service ensures that your device is always up-and-running.
Roland DG's international ISO certifications are your assurance of our commitment to quality products and service.

Are you located in the United States, Canada, or Latin America?
Additional Information
Expand All
|
Collapse All
Brochure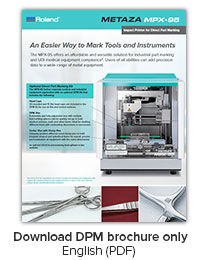 Download Your MPX-95 DPM Brochure
Get your digital guide to all the features, applications, benefits and specifications of the MPX-95 Brochure.
Download MPX-95 DPM Brochure