Have you ever had a question about VersaWorks at two in the morning? A need to know which media will work best for a certain application? Have you wondered how the new Rotary Rack works?
These questions, and many others, can be answered by visiting Roland TV. Located at the homepage of the Roland DGA website, Roland TV is our own private television channel where you can find useful product information and demonstrations, software tips, set-up help, and much more.
Simply browse through the featured channels to find the topic you are looking for, then look through the selections to find the specific subject.

For some interesting webinars, visit the BTBYB (Built to Build Your Business) channel for a variety of interesting, pre-recorded video presentations geared to inform, inspire, and fire up your imagination!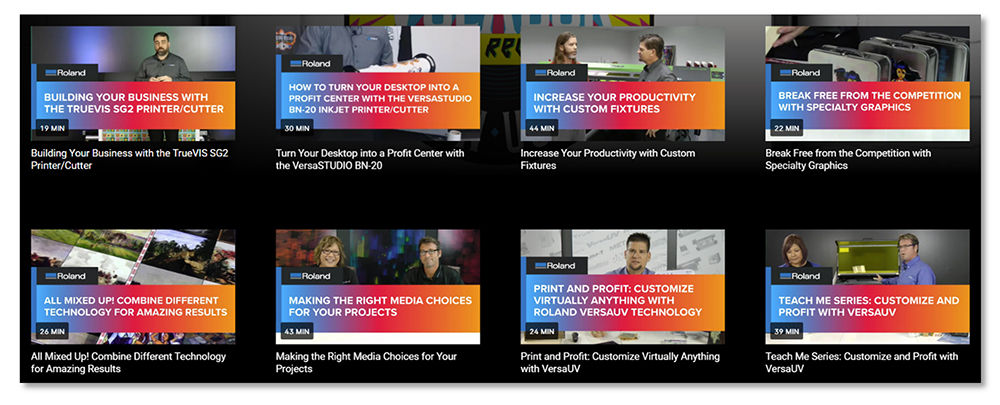 And remember, if there is a topic you are interested in learning about, be sure to let us know. Chances are you'll see it on Roland TV.