Zipper bags, mini-totes, wine bags, party favor bags, pencil cases. These are all small but mightily profitable bag applications you can add to your list of fun, popular products to customize and personalize with the BT-12 direct-to-garment printer. These inexpensive giftware items are readily available from suppliers like Amazon, aliexpress.com, blankapparel.com, subliblanks.com and many more product suppliers and are perfect for parties, events, company giveaways, seasonal promotions and many more applications.
The following zipper bags and other mini-bag items are quick and easy products for
BT-12 direct-to-garment customization
— perfect for client customization or as personalized items to sell on your shopfront.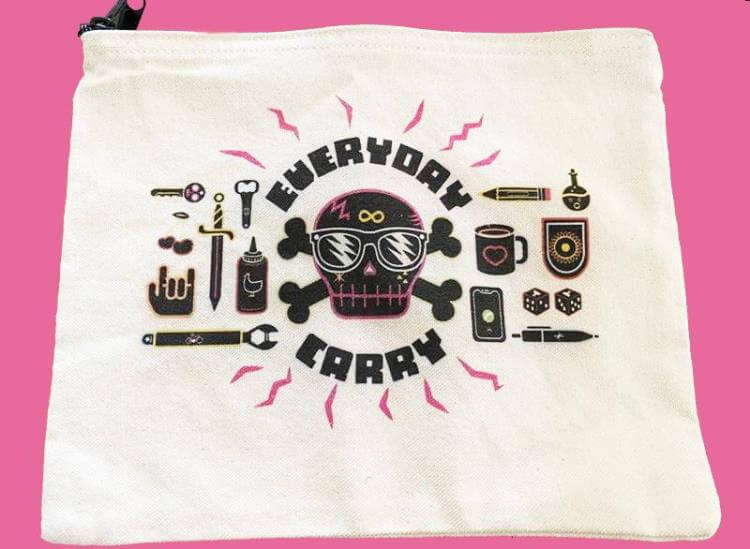 With the BT-12 direct-to-garment printer, you can put your artwork and designs onto zipper bags to create trendy products for makeup, pens, pencils, coins, tools, trinkets and more.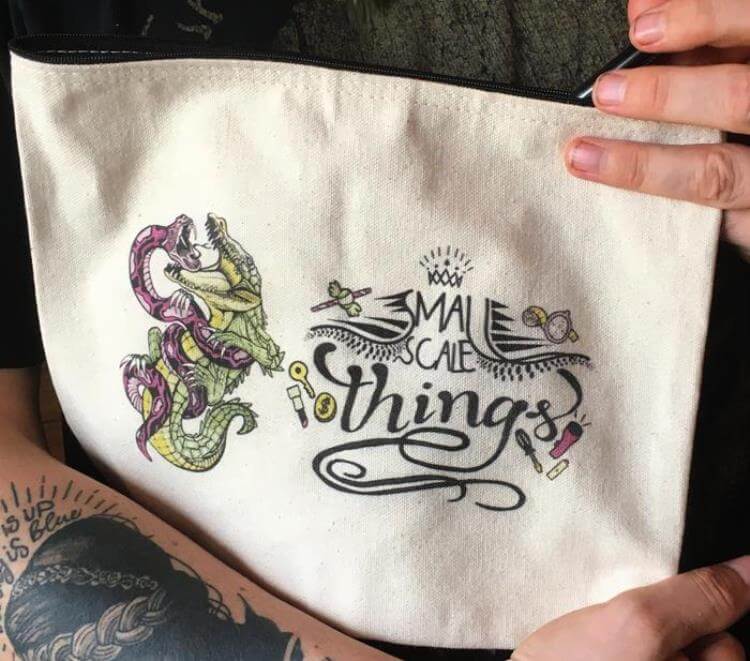 Another zipper bag example with cool artwork and typography— zipper bags are an excellent medium for displaying your designs and making unique graphic products to sell on Esty or other internet shopfronts.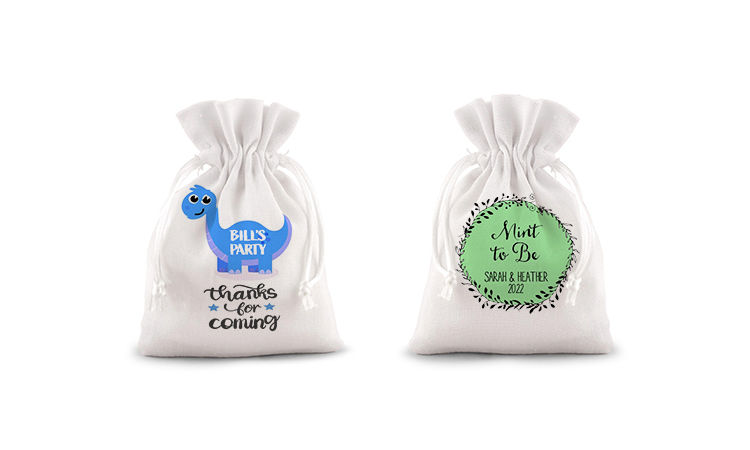 Create custom party bags and personalized wedding favors with a BT-12 direct-to-garment printer that can customize multiple bags at a time.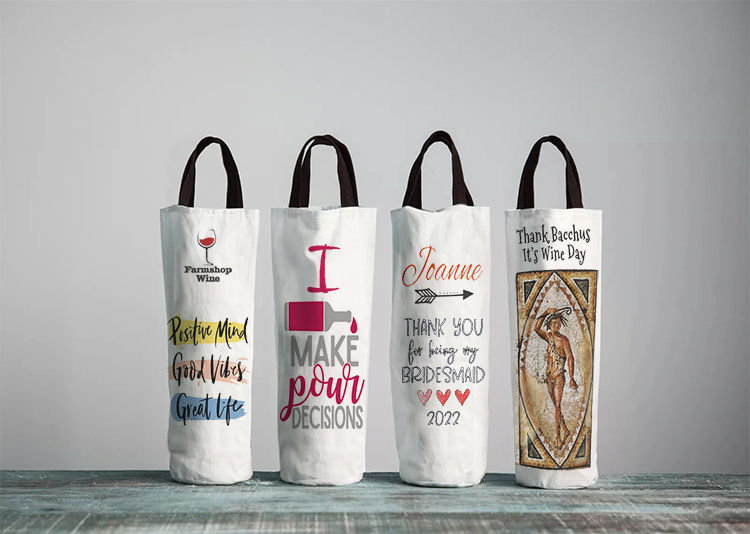 BT-12 customized wine bags are fun products-to-sell online, the ideal personalized products for wedding and events, and as logo branded packaging products for liquor stores, wine suppliers, and vineyards.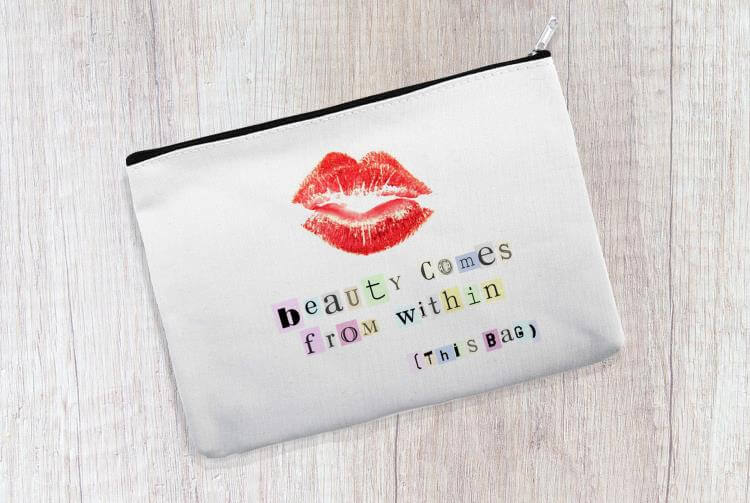 Create custom make-up bags with the BT-12 direct-to-garment printer that quickly customizes blank zipper bags with fashionable designs and sayings to sell on your online store or to personalize as fabulous birthday, holiday, and valentine gifts.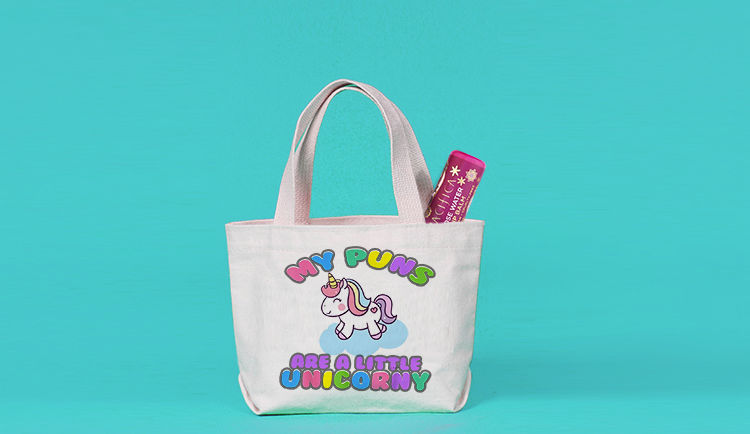 Mini tote bags are not only adorable little packets of giftware fun, but they are also fantastic items to personalize and make into profitable wedding favors, birthday treats, souvenir items and other custom products.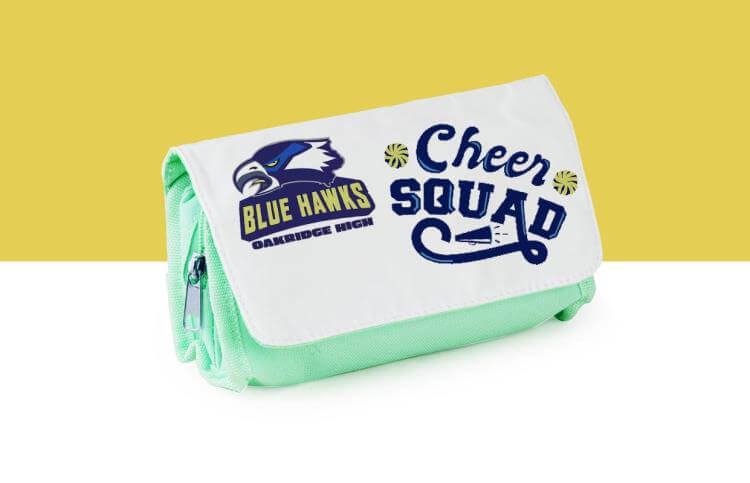 Blank zipper bags are available in a range of colors and styles so you can turn them into stylish pencil cases, fashionable makeup bags, cute purses, and many more bag products with the BT-12 direct-to-garment printer.
Whether you're making team-branded makeup bags for a cheer squad, wedding favor bags for event guests, or fun zipper bags to sell on your online store, the BT-12 direct-to -garment printer is the perfect machine-personalization choice for printing onto mini cotton and linen bags of all shapes and sizes. Find out how you can quickly and easily customize fabric accessories and apparel.