Outdoor signage is still one of the most effective ways to advertise a company, product, store, event or sales promotion. The effectiveness of outdoor signage is supported by data results from a popular FedEx survey*, revealing that 76% of people enter a store or business based on its sign, and 60% of the public are deterred from entering a store or business if it doesn't have a quality sign.

These are facts that sign and graphics providers are acutely aware of, and many Roland DG users have built whole signage empires on their ability to print effective outdoor signs and promotions.

The following examples illustrate some amazing outdoor signage and eye-catching outdoor promotions that have been created by talented print professionals using Roland DG eco-solvent and Texart dye-sublimation technologies.

*Data from FedEx:"What's Your Sign?" survey
Outdoor Banners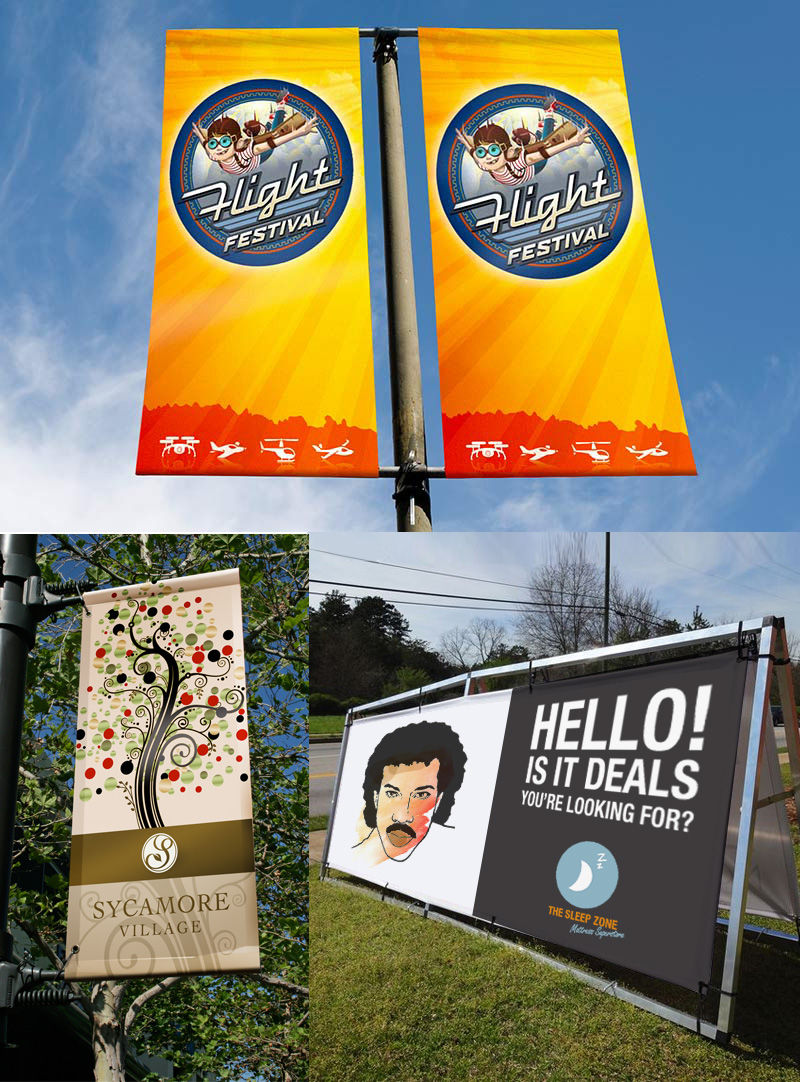 Created with Roland DG TrueVIS printer/cutters and other eco-solvent Roland DG inkjets, full-color printed and print-cut vinyl banners stand-out on roadsides and buildings.
Standing Banners and Boards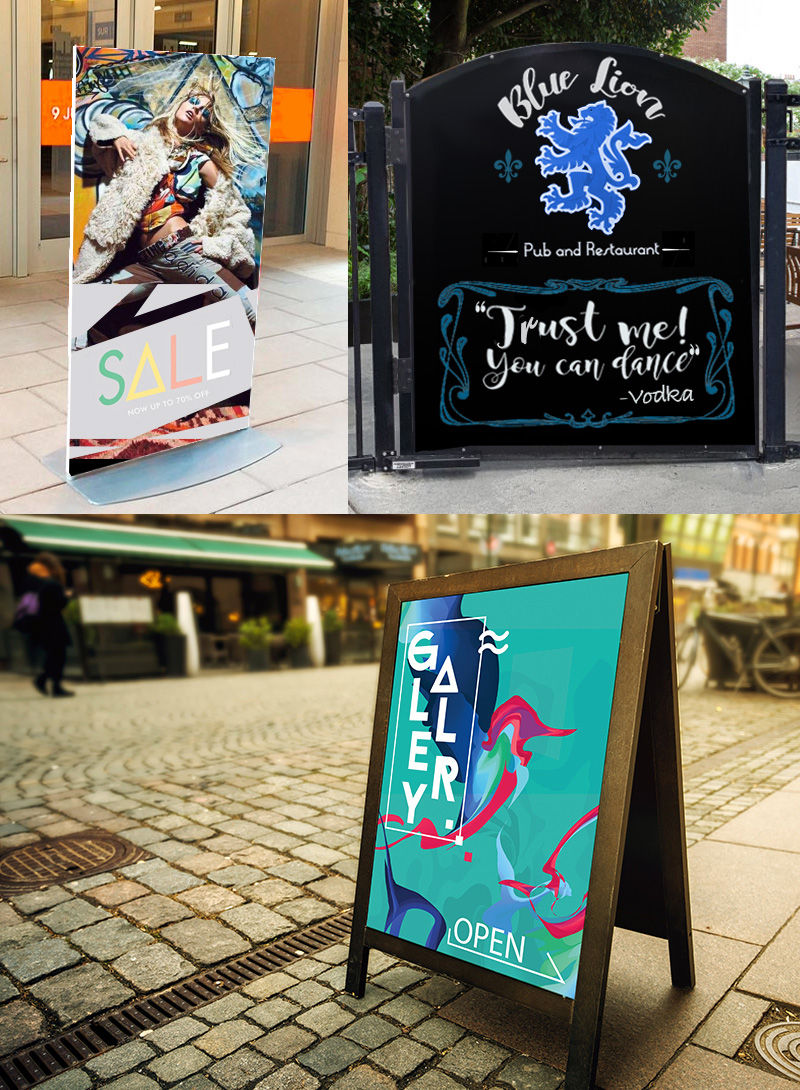 Graphics created with Roland DG eco-solvent inkjet printers and vinyl cutting machines can be added to A-boards, standing banners, gates, and other outdoor furnishings to draw attention to stores, galleries, pubs, restaurants and other businesses.
Dye-Sublimated Outdoor Signage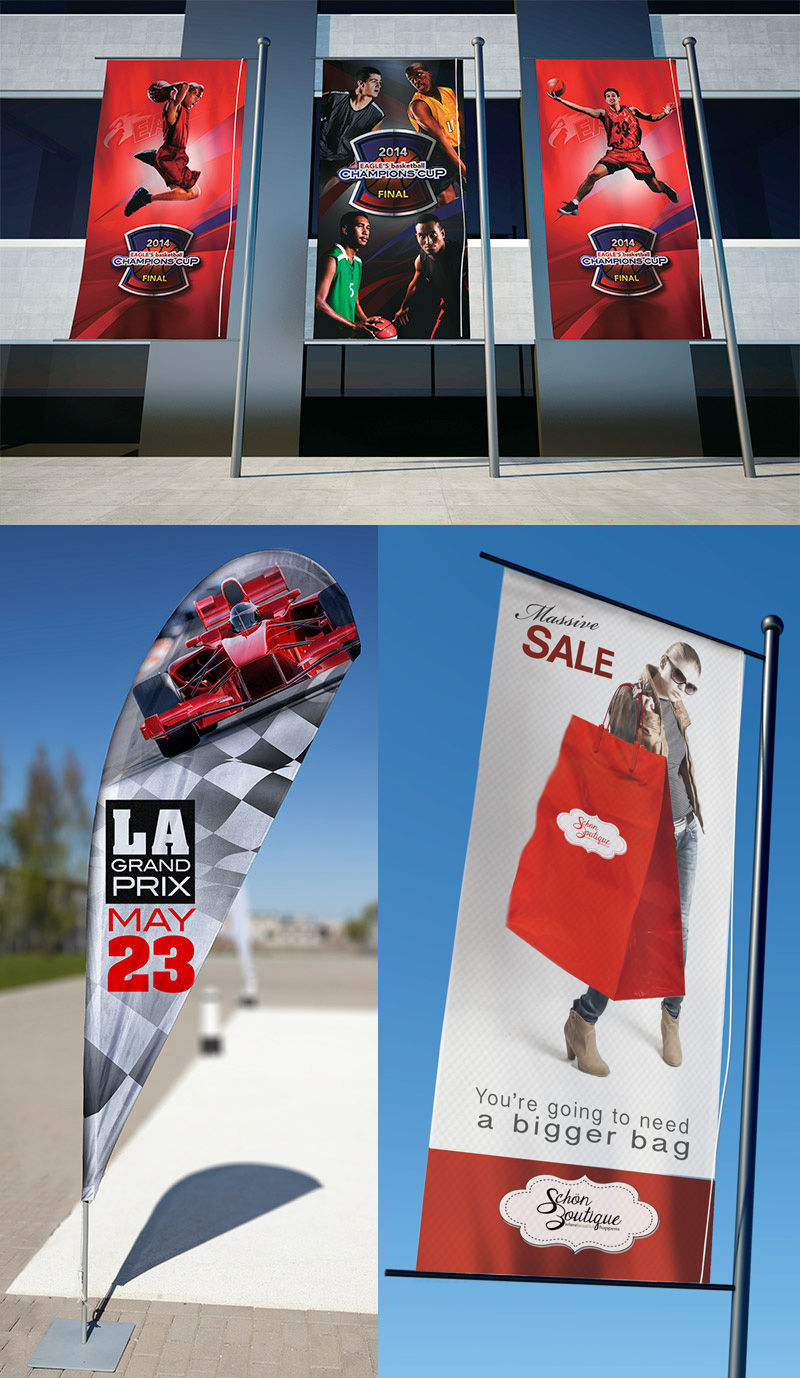 Dye-sublimation graphics printed with Roland DG Texart printers provide bright color and high-impact. Soft signage banners, flags, teardrop banners, and other products look great in the wind and offer a complementary solution to inkjet-printed signage.
Outdoor Advertising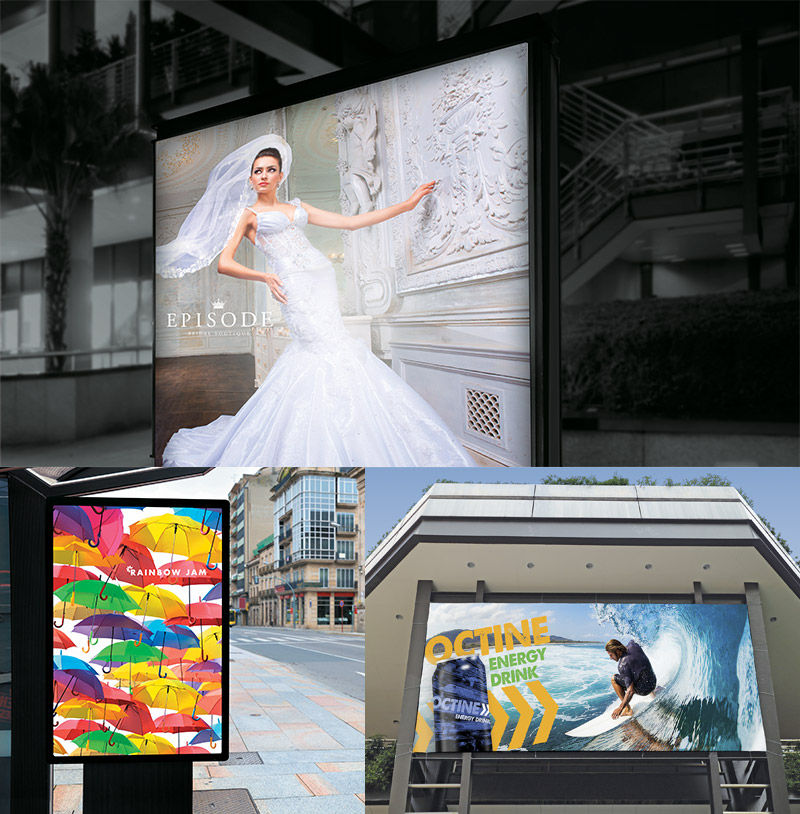 Large format Roland DG eco-solvent inkjet printers create colorful, dynamic outdoor advertising for bus stops, billboards, posters and other outdoor applications.
Giant Installation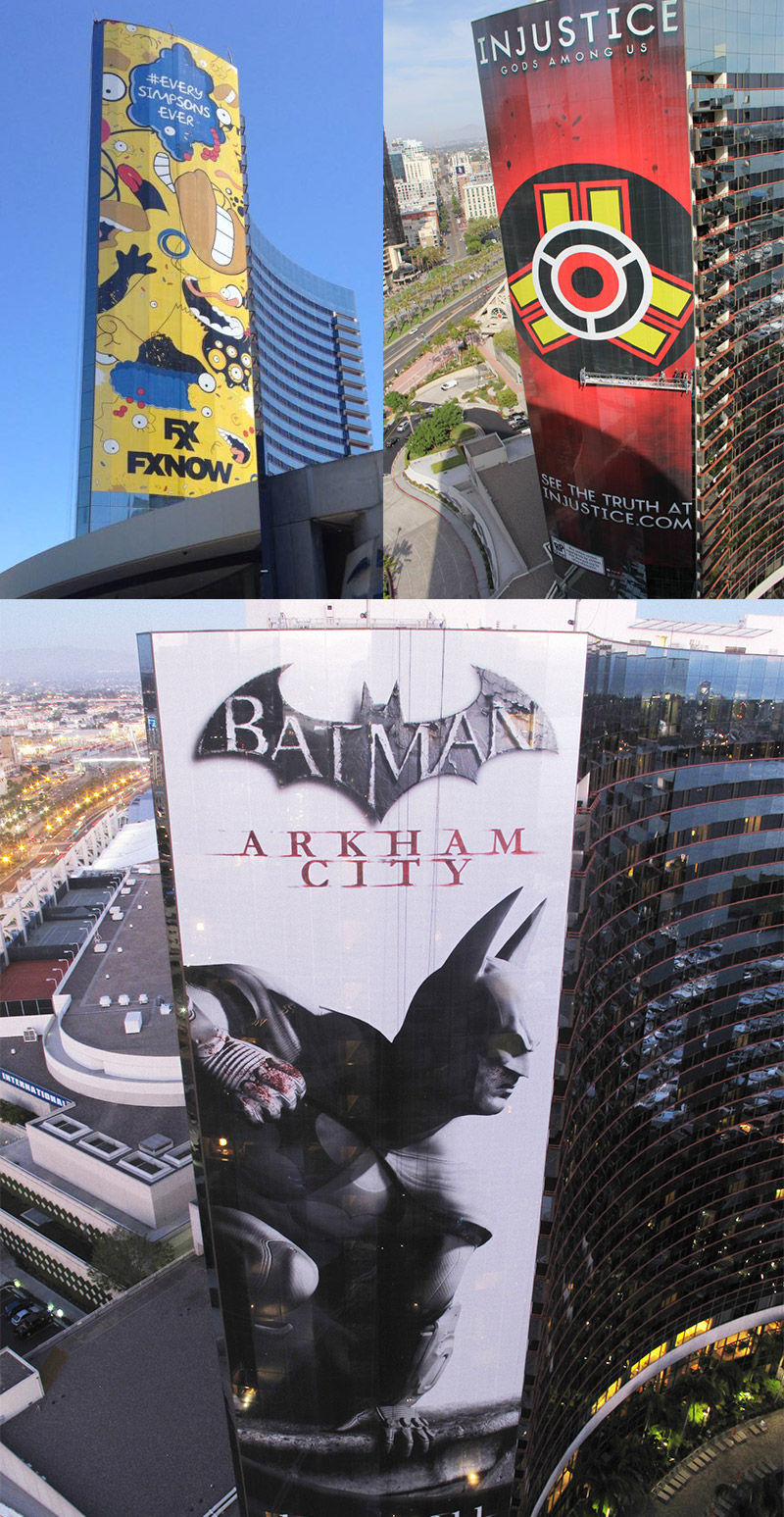 Sign and graphics companies like Off the Wall Signs in Las Vegas, Nevada, specialize in the kind of monolithic promotions that scale entire buildings and have used Roland DG eco-solvent printers and other technologies to create outdoor signage at dizzying heights and scales.
From yard signs to promotions that fit the entire length of a building, Roland DG provides sign and graphics technologies for demanding professionals. Choose a Roland DG printer, printer/cutter, or vinyl cutter to create quality outdoor graphics that look great in any weather.