Have you ever been stranded by car trouble at a very inconvenient time? My car broke down the other day on the way in to work and made me late to an important meeting.

Car trouble is inconvenient. It's even more inconvenient to pay for the repairs or do them myself. This is where extended warranties come in. Since I am responsible for Roland DG's extended warranty program, I think about them a lot. At the office, in the shower, in my dreams.. (you can see how exciting my life is).
Should a Roland DG customer buy an extended warranty? After all, don't people buy Roland DG equipment because it doesn't break down?
Yes, Roland DG machines are reliable, but they are machines. There is always a possibility that they will break down, especially if they haven't been maintained correctly (have you cleaned your wipers this month?). When you think about it (no shower necessary), it is even more important to have "productivity insurance" on a device that drives your revenue than your car.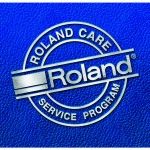 My personal experience with extended warranties, along with my drive to offer customers the best opportunity to keep their inkjets, engravers and mills working at top speed and top condition, is what we based our new Roland DGCare tiered warranty program on. Due to the fact Roland DG devices don't have chronic technical issues, it's easy to price them well. In fact, for our wide-format inkjet line, your extended warranty will pay for itself if you need just one print head replaced (we're talking a bargain here folks!).
Turns out, the most popular plans are those with preventative maintenance visits included. With a technician tuning your machine two or three times a year (you love seeing that guy anyway, don't you?), the machine will be running in its ultimate condition. No different than having your car's oil changed and car tuned so it performs like new.
What's your experience been with extended warranties? Anyone grateful they got one?
Ron