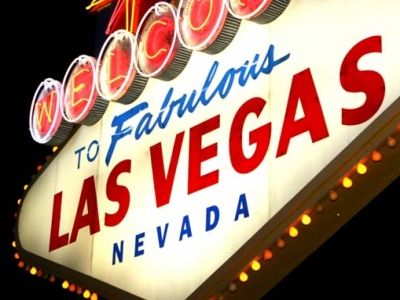 ...stays in Vegas. What a great tag line, huh?
I've been going to Las Vegas two or three times per year for what now, about 25 years? (Ugh, did I really just write that? ) And I have to admit that the novelty has long worn off, but still, there's something about "sin city" that gets the blood flowing, an "electricity" in the air that you don't feel in just any other city. Except maybe New York.
This is top of mind because I'm in Las Vegas this week for the annual SGIA tradeshow. Not to represent an entire industry here, but I think I'm in good company when I say that companies love and loathe tradeshows almost in equal parts. We loathe the work and expense involved in exhibiting at a tradeshow, but we love the opportunity to present our products and our company to potential customers and partners.
But, my cynical view of Las Vegas aside, it is a great location for a tradeshow, especially one geared towards visual communications. Name a signage medium and it's a virtual guarantee that you'll see an example of it in Las Vegas where every casino, restaurant, show, and shopping center is fighting for the attention of the visitor. This is where the "electricity" comes in (no pun intended, unless you thought that was funny in which case I take full credit ) as your senses are on overload trying to take in all the eye-candy.
Anyway, I'm sure someone will report on the tradeshow itself, but for me Las Vegas is all about the never-ending fight to survive and get noticed that makes it a fascinating place to visit. Even after 25 years.
Thanks for reading.