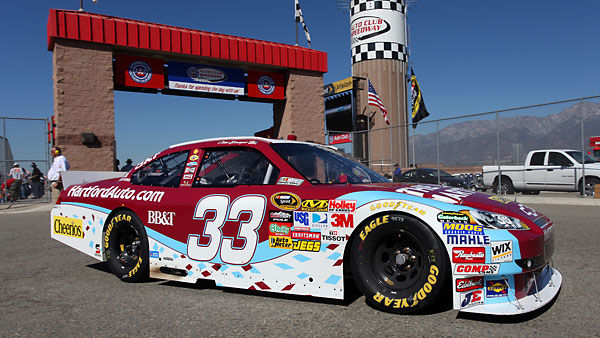 I'm not much of a car guy. First because I'm not a guy and second because cars to me are simply a method of transportation – not a source of entertainment or a statement of style. (Although I suppose my 4 Door Honda Accord DOES speak to my practical nature.) Recently, however, I'm looking at NASCAR in a whole new light.
Roland DG announced this week, a partnership with Richard Childress Racing (RCR). A partnership that we're all very excited about, including this non-car girl. RCR is much more than fast cars. A few of our luckier team members toured the RCR campus (that's right. I said 'CAMPUS') and came back with stories of museums, vineyards, photo bays, lecture halls, a hotel and of course, lots of fast cars covered with graphics. The highlight of the campus for us is the RCR Graphics Center, featuring Roland DG's most advanced wide-format inkjet printers and printer/cutters which are working around the clock to wrap RCR's extensive inventory of racing cars and trucks, show cars and delivery vehicles. Look for silver metallic wraps on the track next year!!
Lucky for you, as a part of this new relationship, RCR will open its facilities to Roland DG for training classes, dealer meetings, product demonstrations and other events. So who wants to attend our first Born-to-Wrap workshop at the RCR facility? I do!!!!
I wish there was a way to indicate on our Restyling Facebook page that we're "In a Relationship".