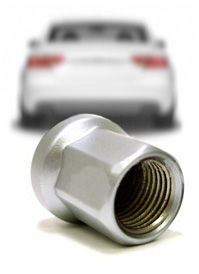 It was at Phoenix International Raceway, the next to last race in the NASCAR Sprint Cup Series Chase, and Kevin Harvick of the Richard Childress Racing No. 29 Shell/Pennzoil team had worked his way up to 4th place from 29th when he pitted his car. Since he was in 3rd place in the overall Chase standings, just 59 points behind Denny Hamlin, there was a lot of money and prestige riding on the race. Unfortunately, as Kevin drove away, one of the pit crew spotted a lug nut on the ground that was supposed to be holding the wheel on. The result was that Kevin had to pit again, dropping him back to 19th place. With a bit of luck, Harvick eventually finished 6th, 45 points behind Hamlin in Chase points and still in the running.
The moral of my story is that it's the little details that can make a brand great, or not so great. I remember buying a computer from the leading brand some years ago. The computer worked well, but whenever I had to call tech support, it was like being dropped into a black hole. By the way, that computer company didn't stay number one for very long.
The same thing happened recently when I called the local branch of a major retail bank to make an appointment to discuss a home equity line of credit for my mother. The phone system took me through a half dozen automated answering trees (none of them offering the option I wanted) before I was finally able to speak to a person. To top if off, the person that I finally spoke to worked at a call center and had no way of making appointments, nor did they offer to forward my call. I was so exasperated that I swore I'd never do business with that bank again.
Here at Roland DG, we may not be perfect, but we focus on getting the little things right, like service and support. Free software upgrades, the Roland DGA Academy for training, a cartridge recycling program, user forums; these are just of the few many services we offer our owners. It's why our wide format inkjet printers and printer/cutters, vinyl cutters, engravers and 3D scanning and milling machines are best sellers in their market categories. Because it's not just about having the best products; it's having passionate people that know how to take care of a customer.
If we mess up, let us know. We'll do our best to fix the problem. After all, a small lug nut can be a very big deal.