Roland DGA Strengthens its Sales, Service and Product Management Teams with Key Personnel Changes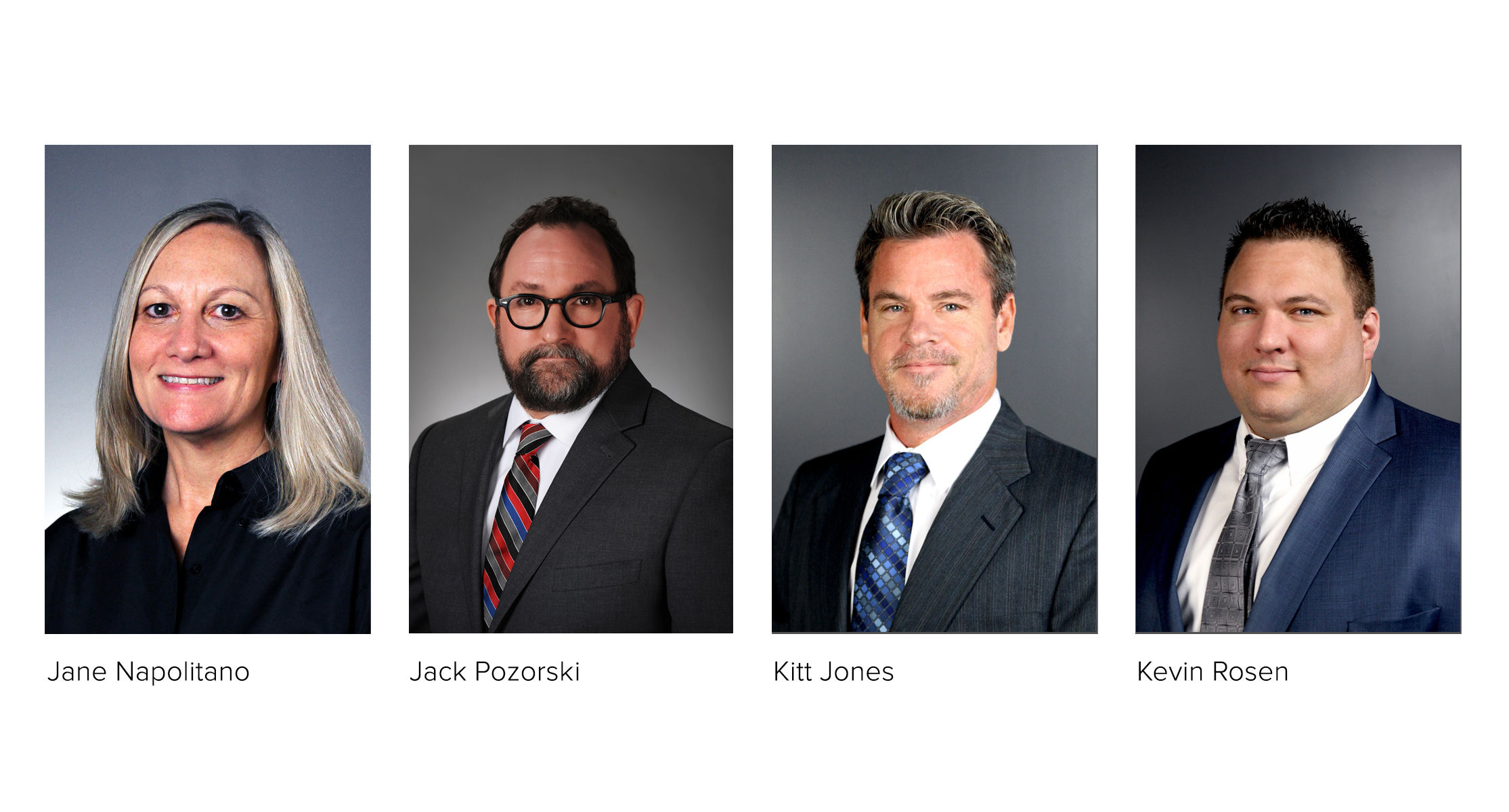 Irvine, Calif., Dec. 19, 2018 – Roland DGA Corporation, a leading provider of wide-format inkjet printers and other digital imaging devices, has made several recent personnel changes to strengthen its sales, product management and service teams.

Jane Napolitano, Roland DGA's Customer Service Supervisor since 2014, has been promoted to Key Account Manager. In her new position, Napolitano will play an important role in supporting the Roland DGA reseller channel, working closely with the company's regional sales managers to serve the needs and ensure the success of key dealer accounts. Before joining Roland DGA, she was Marketing Manager at Costa Mesa, California-based Paradigm Imaging Group. Napolitano will report to Roland DGA's U.S. Sales Manager, Sid Lambert.

Jack Pozorski, a 15-year veteran of Roland DGA's service department who most recently served as Strategic Manager for Roland Care Services, has been promoted to Roland Care Manager. In his new role, Pozorski, will continue overseeing the Roland Care Onsite Services program that Roland DGA offers to select end users, while also managing Roland Care Engineers, the group responsible for training field engineers to service and support Roland products throughout North and South America. He will report to Roland DGA Senior Director of Service Ron Ball.

Kitt Jones, a Roland DGA Application Specialist for the last 2 ½ years, has also been promoted and will now serve as a Product Manager. His new responsibilities will include management of Roland's 3D and Education product offerings. Prior to joining Roland, Jones was a small business owner specializing in offset and large-format printing. He will report to Roland DGA's Group Product Manager, Brian Brooks.

In addition, Kevin Rosen, who has served as Roland DGA Technical Support Specialist since 2015, has been promoted to the position of Application Specialist. In his new role, Rosen will be responsible for providing product, workflow, and solution expertise to end users of Roland products. Before joining Roland DGA, he was a property manager for Santa Ana, California-based Satellite Management Company. Rosen will report to Roland DGA Group Product Manager Brian Brooks.

"These four talented Roland staffers have contributed greatly to our overall success," said Andrew Oransky. president of Roland DGA Corporation. "Through their hard work and dedication, they have demonstrated that they're ready to take on expanded roles within the company. We're confident that their skills, abilities and strong work ethics will enable them to excel in their new positions."

To learn more about Roland DGA, or the complete Roland product lineup, visit www.rolanddga.com.

About Roland DGA

Roland DGA Corporation serves North and South America as the marketing, sales, distribution and service arm for Roland DG Corporation. Founded in 1981 and listed on the Tokyo Stock Exchange, Roland DG of Hamamatsu, Japan is a worldwide leader in wide-format inkjet printers for the sign, apparel, textile, personalization and vehicle graphics markets; engravers for awards, giftware and ADA signage; photo impact printers for direct part marking; and 3D printers and CNC milling machines for the dental CAD/CAM, rapid prototyping, part manufacturing and medical industries.