Roland DGA Holds Grand Opening Center for New East Coast Imagination Center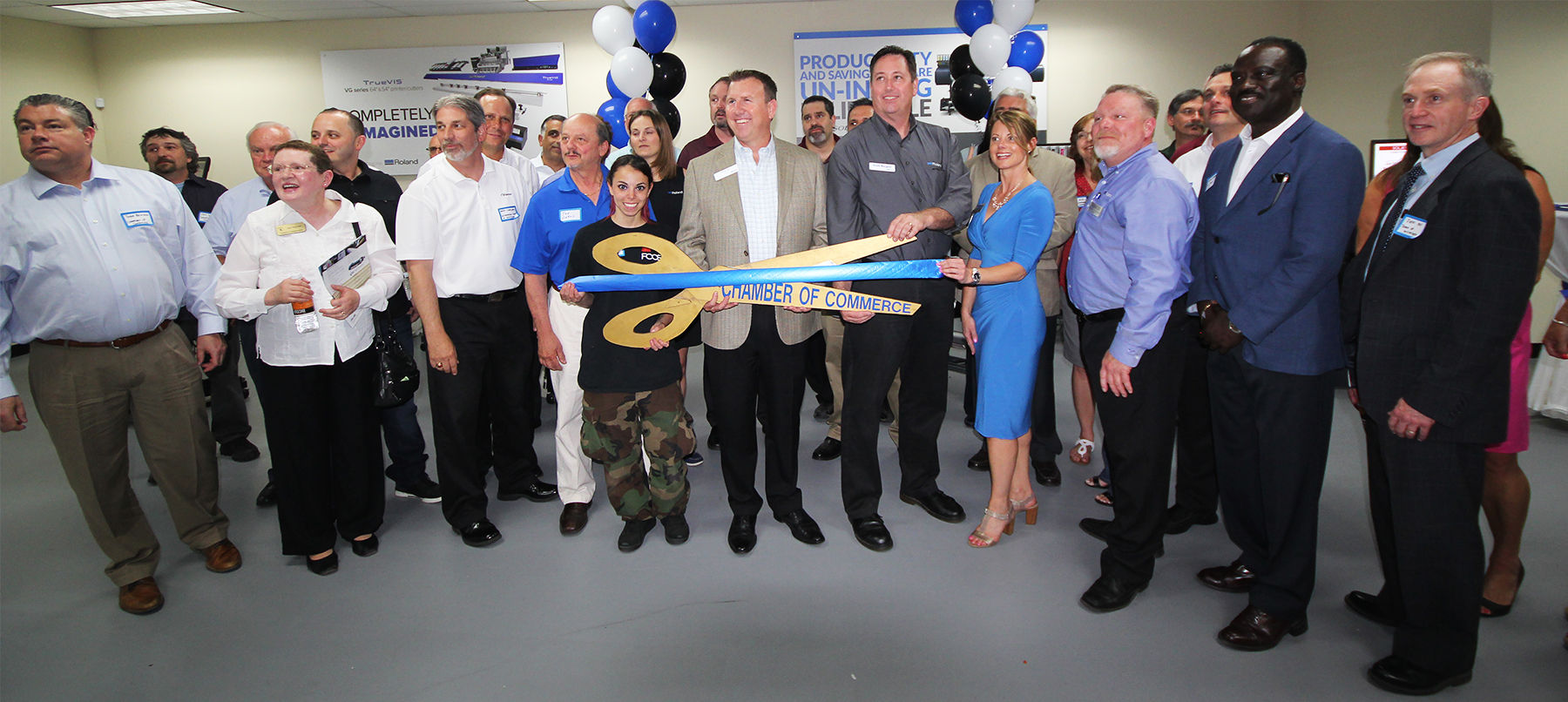 Irvine, Calif., June 23, 2016 – Roland DGA's new Wilmington, Massachusetts-based Roland Imagination Center celebrated its Grand Opening with a reception that included a ribbon-cutting ceremony, guided tours of the state-of-the-art 3,500 square-foot facility, demonstrations of the company's latest wide-format digital printers, and more. Attending the June 16 event were Roland DGA dealers and end users, members of the press, the Wilmington Chamber of Commerce, and even a State Senator. Now open to the public, the Imagination Center will serve as a product display and application venue, as well as a training and sample production site for Roland resellers, customers and prospective customers.

"The Grand Opening was a lively, well-attended event, and we were thrilled to receive such a warm welcome from not only the Chamber of Commerce, but also State Senator Bruce Tarr and other important Massachusetts representatives," said Rick Scrimger, president of Irvine, California-based Roland DGA Corporation.

In addition to serving as an East Coast training and product demonstration facility, the new Imagination Center features a Roland Creative Center gallery showcasing a wide variety of products made by Roland DG customers and technologies.

For more information on Roland DGA's new East Coast Imagination Center, or the complete Roland product lineup, visit www.rolanddga.com.

About Roland DGA

Roland DGA Corporation serves North and South America as the marketing, sales and distribution arm for Roland DG Corporation. Founded in 1981 and listed on the Tokyo Stock Exchange, Roland DG of Hamamatsu, Japan is a worldwide leader in wide-format inkjet printers for the sign, apparel, textile, packaging and vehicle graphics markets; engravers for awards, personalization and ADA signage; photo impact printers for direct part marking; and 3D printers and CNC milling machines for rapid prototyping, part manufacturing and the medical and dental CAD/CAM industries. Roland DGA is ISO 9001:2008 certified, and Roland DG is ISO 9001:2008 and 14001:2004 certified.