Roland DGA Announces Availability of cotodesign in North and South America
Solution Offers Retail Customers an Interactive, In-Store Product Customization Experience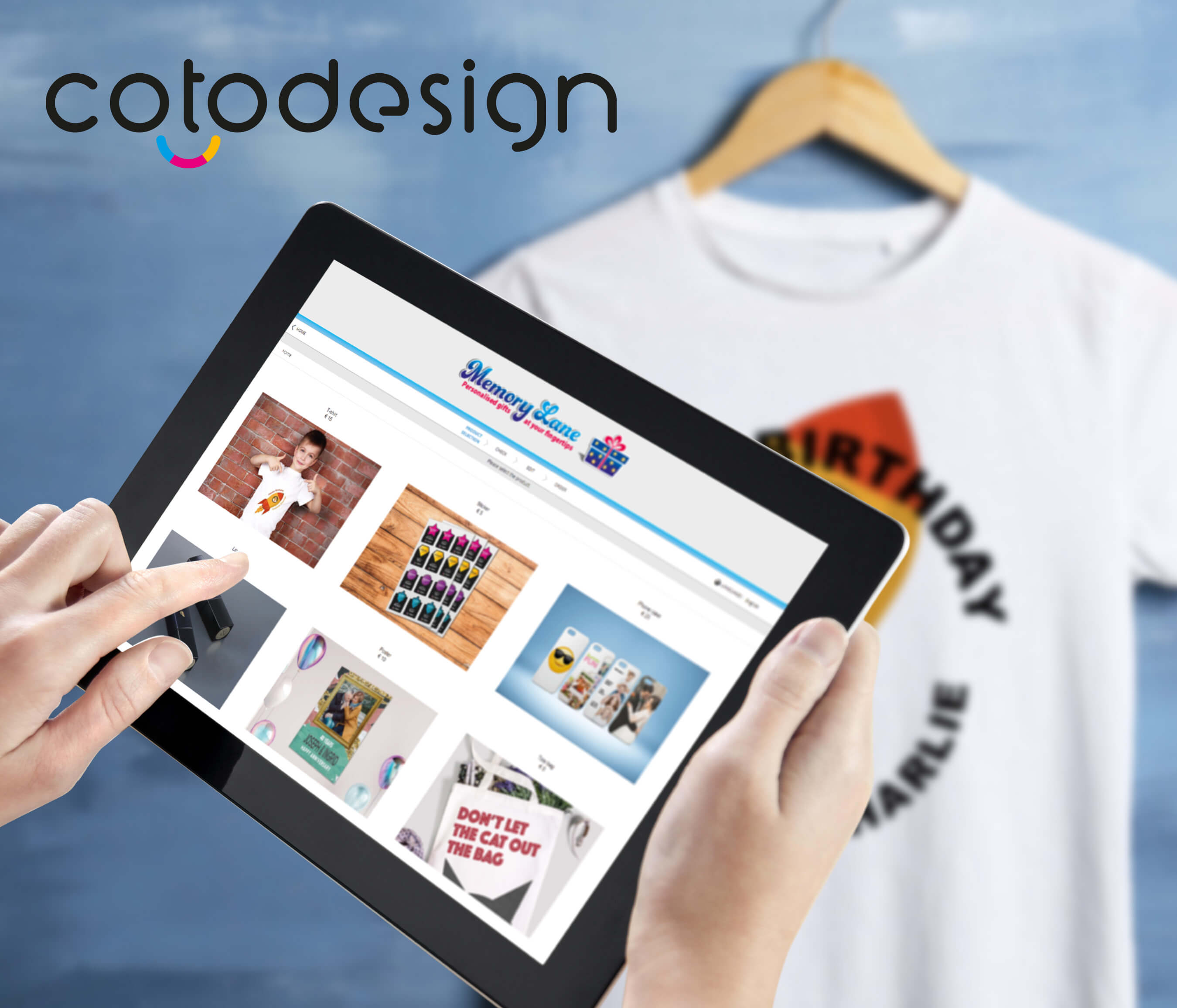 Irvine, Calif., March 5, 2020 – Wide-Format imaging leader Roland DGA has announced the availability of its new design and print management software package "cotodesign" throughout North and South America. Developed for use with a range of Roland benchtop and desktop devices, cotodesign enables retailers to offer their customers a unique in-store product personalization experience. It provides an intuitive, interactive interface between consumer and machine, allowing the customer to participate directly in the product decoration process.
cotodesign is ideal for personalizing T-shirts, caps, tote bags, posters, stickers, smartphone cases, gifts, and more in a variety of retail settings, including kiosks, pop-up shops, department store concessions, concerts and special events. Customers use the intuitive cotodesign interface on in-store tablets to select the products they want to personalize and choose from a wide variety of design templates. By connecting to the store's Wi-Fi network, they can upload their own photos or graphics from their mobile devices to create truly one-of-kind items. The cotodesign software is fully integrated with a selection of Roland devices that quickly and safely image the customer's design onto their chosen product as soon as the order is placed. In just a few minutes the customer can take home a uniquely personalized product.
In addition to being employed in retail settings to enhance the customer's shopping experience, cotodesign is also being used by leading brands for the mass customization of jewelry, cosmetics, packaging, and other products. It's also a perfect solution for signmakers, promotional item companies, and printing services that want to offer a customized service during events, exhibitions or shows.
"Retailers can tailor cotodesign to their brand, product range and market segment to differentiate themselves from the competition by making shopping more positive and interactive," said Jay Roberts, Roland DGA Product Manager of COTO/UV Business. "The demand for personalized products continues to grow worldwide at a rapid pace. By putting this creative power in the hands of the consumer, Roland is taking product personalization to a whole new level."
Roland's cotodesign solution is incredibly easy to use, and with such a short learning curve for store staff, it's simple to integrate into just about any retail environment. The software works in combination with the company's VersaUV® LEF series UV flatbed printers, which can add color and texture to a vast array of items; the VersaSTUDIO BT-12 direct-to-garment printer, for on-demand decoration of T-shirts and accessories; the VersaSTUDIO BN-20 desktop printer/cutter, for creating stickers, labels, heat transfer apparel, and more; the DGSHAPE LD-80 and LD-300 laser decorators, for stunning foil decoration; the METAZA MPX-95 metal engraving machine, for adding personalized text and images to plaques, jewelry and trophies; and the compact CAMM-1 GS-24 vinyl cutter, for producing decals, stickers and heat transfers.
To learn more about cotodesign, visit http://www.rolanddga.com/cotodesign. For more information on Roland DGA, or the complete Roland product line, visit https://www.rolanddga.com.
About Roland DGA Corporation
Roland DGA Corporation serves North and South America as the marketing, sales, distribution and service arm for Roland DG Corporation. Founded in 1981 and listed on the Tokyo Stock Exchange, Roland DG of Hamamatsu, Japan is a worldwide leader in wide-format inkjet printers for the sign, apparel, textile, personalization and vehicle graphics markets; engravers for awards, giftware and ADA signage; photo impact printers for direct part marking; and 3D printers and CNC milling machines for the dental CAD/CAM, rapid prototyping, part manufacturing and medical industries.
###