Impact printing has opened up new avenues in on-demand jewelry and giftware personalization, making it exceptionally easy to add detailed imagery to titanium, platinum, silver, copper and gold. For kiosk owners, jewelers and other giftware specialists, the following ideas represent new and profitable opportunities in jewelry personalization.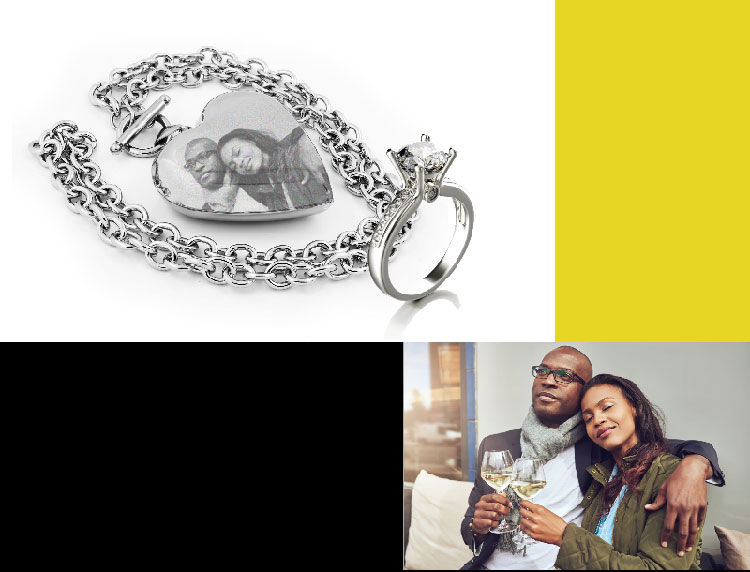 Personalized Engagement Set
Offering "engagement sets" with a ring and matching pendant is a highly original and desirable personalized engagement product. It fulfills the need in suitors to make an important moment in life even more significant with the addition of a visual reminder that forever captures a joyous moment.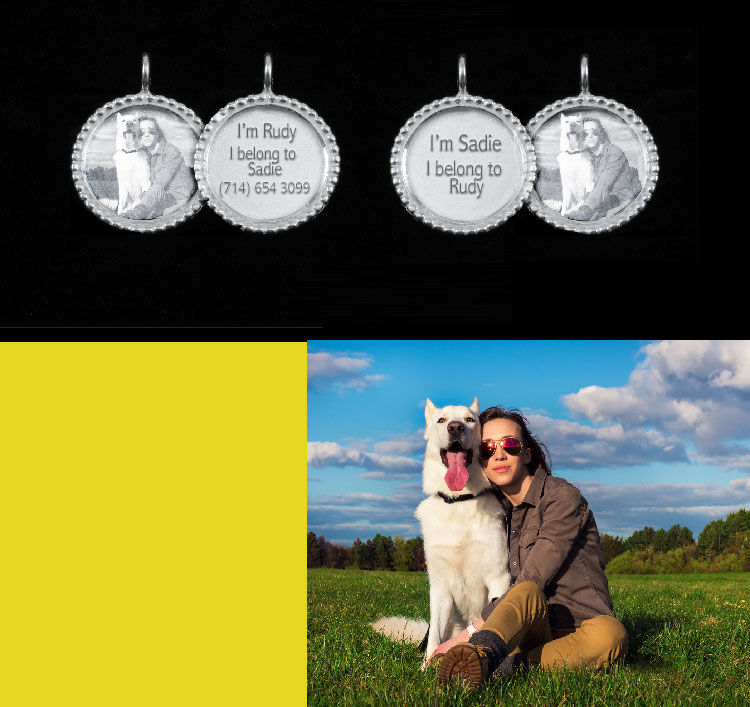 Personalized Pet and Owner Pendants
For many pet owners, the special bond with their pet is one of the most important aspects of their lives. Capturing this special relationship by creating unique pendants/pet tags is fulfilling the need for more personal and significant products for pet owners.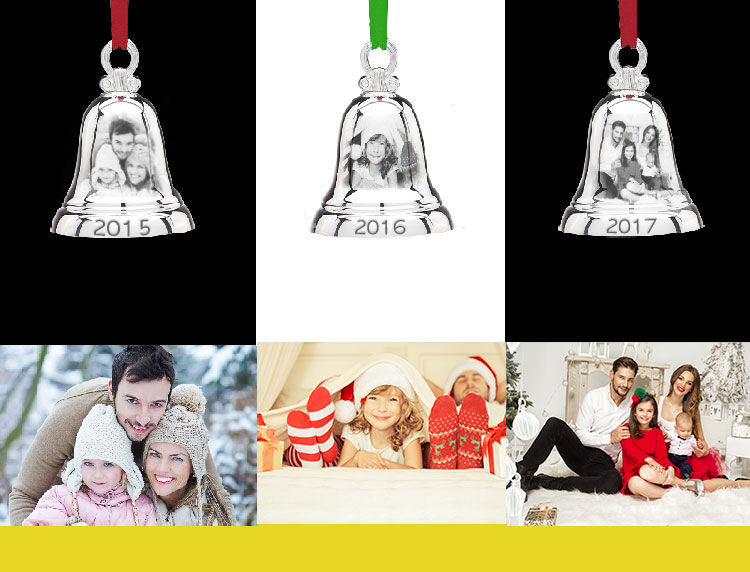 Personalized Holiday Decorations
Offer high-end holiday decorations that are so much more meaningful than generic decorations. Start a tradition where families can capture their year in a commemorative decoration to hang on their trees or fireplaces – an original and highly personal gift for the whole family.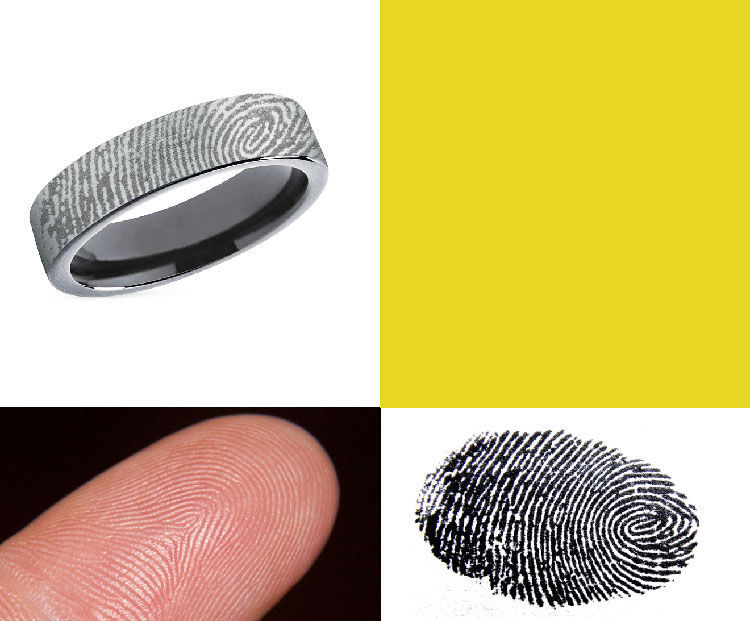 Fingerprint Rings
What could be more personal than a ring that bears someone's exact fingerprint! An original and fun product to offer customers, a fingerprint ring is a great gift idea for engagements, weddings, or simply as a fashion item. This idea would also be perfect for personalizing bracelets and charms for births, baptisms, etc.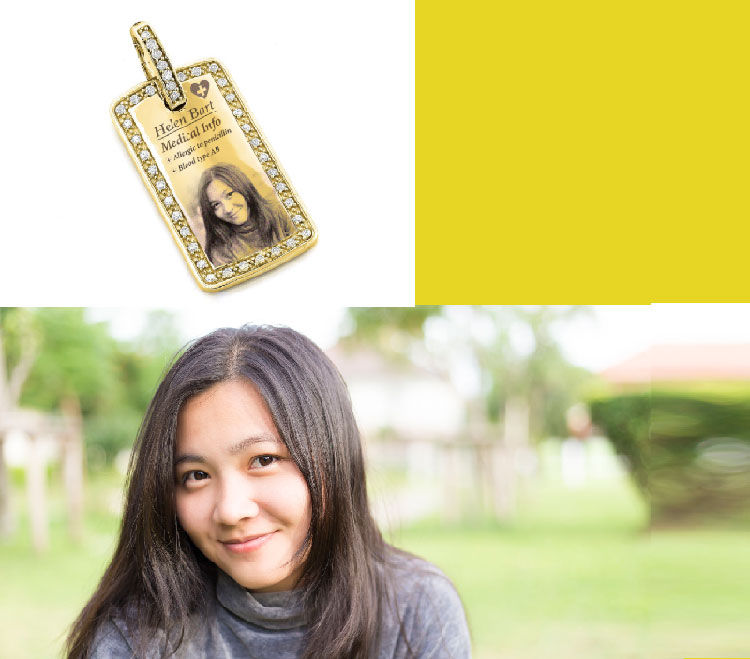 Medical Info Jewelry
Many people have allergies to penicillin, specific foods, insect bites, etc. This kind of info can save someone's life in a medical emergency. Offering special necklaces wristbands and other jewelry with photo, name, blood type and medical needs is a smart idea as a practical fashion accessory or as an original and thoughtful gift to loved ones.
The beauty of impact printing

is that it enables users to quickly add fine print and fine photo details onto small jewelry items as well as larger pieces. This opens up many new possibilities in jewelry personalization and many new profitable ideas for jewelry experts to add to their product offerings.