In preparation for Label Expo, we wanted to show off some great samples of work that we can do on our machines – so first, we needed to design a bunch of Roland DG branded or fake product labels, find stuff to stick them on and go to town. Here's a sample of some of our "fake" products!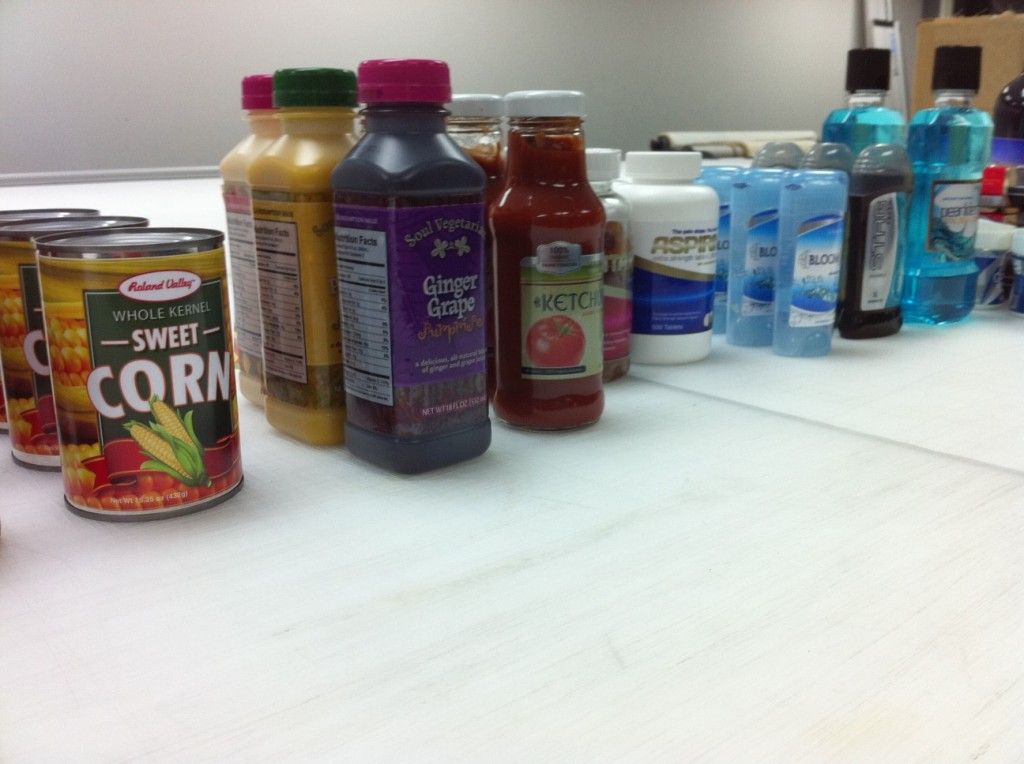 Label Expo "Fakes"
Each showed off a printing technique unique to the VersaUV – to showcase it's capabilities. For example, we showcased 1440dpi, 4pt text, matte & gloss finishes, white underprinting, texture or 3D printing, creasing and perf cutting – all on label stock you'd actually use for the final job.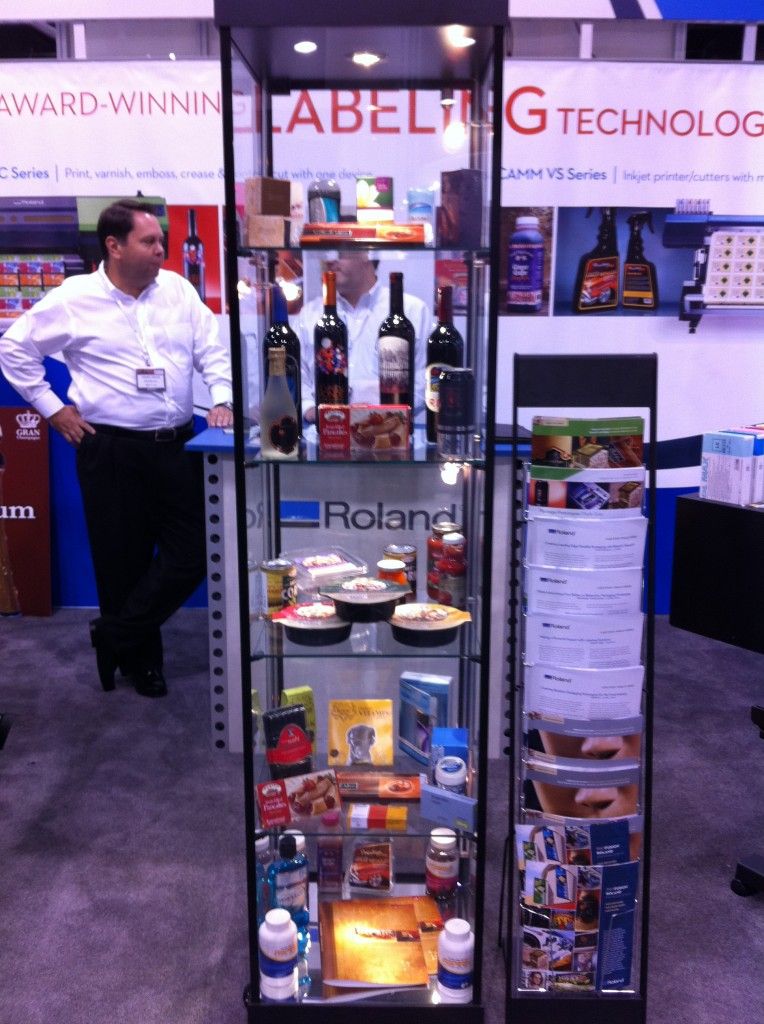 Products on display at the show
(Topic for discussion: Do the samples you show your customers showcase your company's unique capabilities?)
In the end, the samples went over great at the show, as a conversation starter and an opportunity spark further discussion once we had a chance to talk about all the key features of the prints.
PS: In the category of "it's a small world," when I returned from Label Expo and received an Orchid as a gift, I noticed the tag was done by MasterTag, and I'd just talked to their CEO, Rick at the show. Definitely a small world – or was it that all of a sudden I'm paying more attention like Dave mentioned in his Sales 101 blog?
Thanks for reading,
Rick