How much easier would it be to sell your package concept to your client or your superiors if you could make new mock-ups every day as your design evolves?
- what if they were realistic, printed directly on to actual press materials (even shrink wrap folding carton or film)?
- and if it could accurately portray special effects, like metallics and spot UV treatments?
In an article published recently in Package Design Magazine, Dean Passaglia, Creative Director for Lava Partners and owner of a Roland DG VersaUV LEC Printer/Cutter, discusses how his prototypes often rival press quality.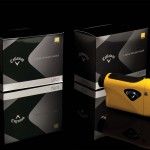 The packaging prototypes Lava Partners can create on the VersaUV are often hard to distinguish from the finished products. Passaglia recounts that after several years of working with one of their overseas clients, Lava Partners proposed that the client consider refreshing their product packaging. Passaglia had emailed various design concepts back and forth, and eventually sent off a prototype of the chosen design. "Very soon we had a concerned email back asking why we had gone ahead with production" recalls Passaglia. "Our clients were amazed to learn that the prototype we sent was not a full production version. It was that realistic."
It's all good news for package designers and pre-press houses! You can throw away your spray mount and straight edge (tell me that doesn't feel good) and have better prototypes and mock-ups than you've ever had. Spend more time designing and impressing your clients… and less time cutting and pasting.
Watch the entire VersaUV package prototyping workflow in video online or come see it live at the WestPack show next week in Anaheim. And if you really want to be amazed, send us your file and you'll have the proof in your hands.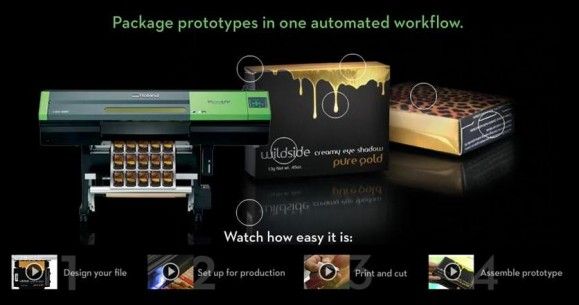 Go to the Roland DGA Webpage to See the Package Prototype Workflow Videos