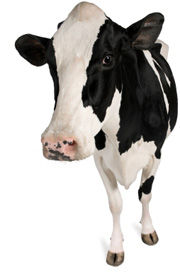 In a recent article in the Harvard Business Review, Barnes & Noble was commended for their innovation and risk taking in their attempts to revive the struggling book business. They are fearlessly expanding their offering and moving away from selling printed books. The author equates this strategy to that of the dairy farmer who acquires a second cow instead of trying to get more milk out of his single cow. Its the same in durable graphics inkjet printing: if the only products in your catalog are PVC banners and stickers, printing them faster and cheaper won't expand your profits. You'll simply spend more of your time figuring out how to milk the same cow harder and faster while your business (and your profit) shrinks. Simply put, you need more cows.
The article suggests that Barnes & Noble will do well to diversify beyond physical books. Their eReader, the Nook, is prominently placed in their stores, their online book business is growing 150% year-on-year and they have experimented relentlessly with new ideas like selling toys & games, building super stores and putting coffee shops inside the store. As a durable graphics printer, what have you done to expand your portfolio of products?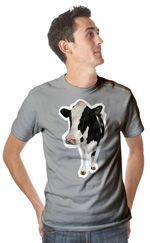 Are you willing to expand beyond your core applications? Have you attempted selling complimentary products along with your bread-and-butter offerings? Here's a potential scenario: A customer walks in asking for vehicle lettering and a banner for their new business. This is an easy job that can be done in a few hours or less. The customer gets what they want, you pocket a few bucks and life goes on. But what if you also added some other items to the quote? New scenario: a customer walks in asking for vehicle lettering and a banner for their new business. You gladly quote them on the graphics and banner, while also suggesting they get a few t-shirts for their employees, posters and window clings for their storefront, a complete or partial vehicle wrap instead of just lettering, or a sheet of decals to give out? There are dozens of materials out there besides banner and vinyl products, canvas, photo paper, backlit, fine art paper, and the list is growing.
Here's the good news. You don't need to add a new piece of equipment in order to add a cow to your barn. You only need a few rolls of media. Don't let your customer walk out thinking you're the "banner guy" or you'll miss out on new opportunities while you're busy milking your only cow.
Written by guest blogger, Dana Curtis. Dana is a Roland DG Product Manager for Roland DGA Academy, Inkjet Devices, and Cutters. He has worked at Roland DG for over eight years.