At the anniversary celebration each participant was given a traditional Japanese "Happi" coat.
We turned 30 last month (Happy Birthday to us) and I was invited to the party! Our 30th anniversary celebration was a week-long, action-packed celebration attended by employees, friends, customers and colleagues held at the company's headquarters in Hamamatsu, Japan. That's right, JAPAN, also known as "Sushi Heaven" to some of the party-goers! Honored guests included 16 regional finalists from the Roland DG Creative Awards (chosen from the 1193 entries received from 120 countries) as well as representatives from each of the participating Roland DG offices around the world. Altogether, there were about 50 of us.
The event included factory tours, an organ concert, incredible meals and sightseeing in Kyoto and Tokyo, but the focal point of the week, was the celebration event on the first night. We gathered in the hotel ballroom where each of the 16 regional winners had their entries on display. What amazing work! I was struck, not only by the excellence in which each entry was done (these are the best of the best), but also by the diversity of applications. As observed by Coral Finol Hernandez, from Venezuela, Roland DG equipment is "capable of incredible things in which the only limit is set by the user's imagination". From high-end hotel menu covers and portable floor graphics to customized shoes and fine art lamps. Du Haibin and Jiao Hongwei of Northern China were announced as the worldwide grand prize winners, earning their University an EGX-360 Gift Engraving Machine for their very impressive prototype of a tunneling machine created on a Roland DG MDX-540 benchtop milling machine.
It was really a wonderful week, due mostly to the wonderful people we shared it with and the amazing organization and preparation of the Roland DG staff. I've included a few photos below for your enjoyment. I also recommend reading the blog written by Gamut Media, the North American regional winners.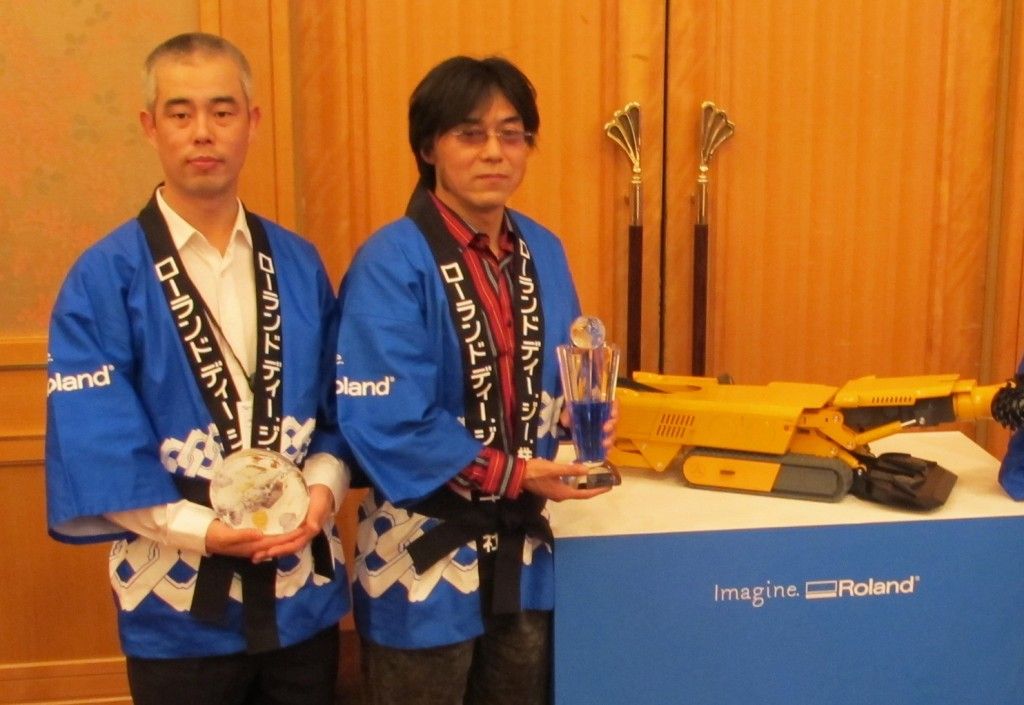 Grand prize winners (from left to right) – Jiao Hongwei and Du Haibin of the Lu Xun Academy of Fine Arts in North Eastern China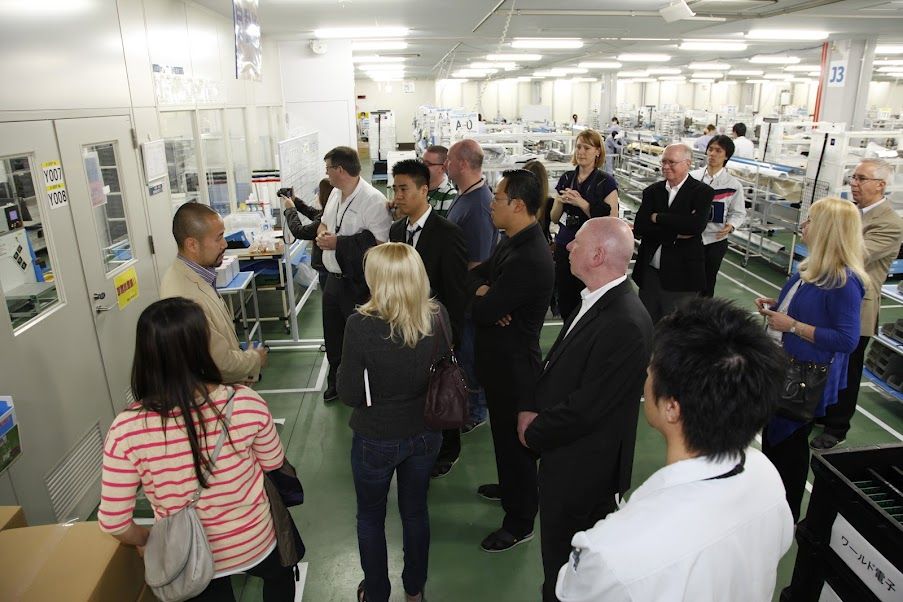 Roland DG owners LOVED seeing where their equipment was made on the Roland DG Factory Tour.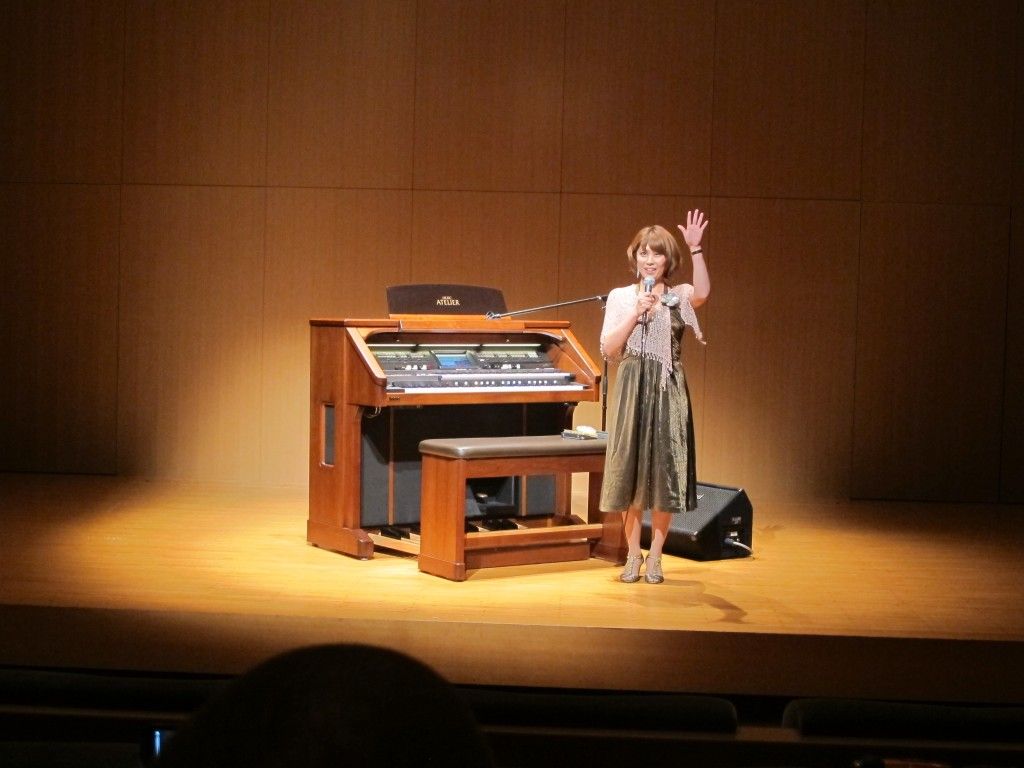 We had the most amazing organ concert when touring the Roland DG music R&D facility!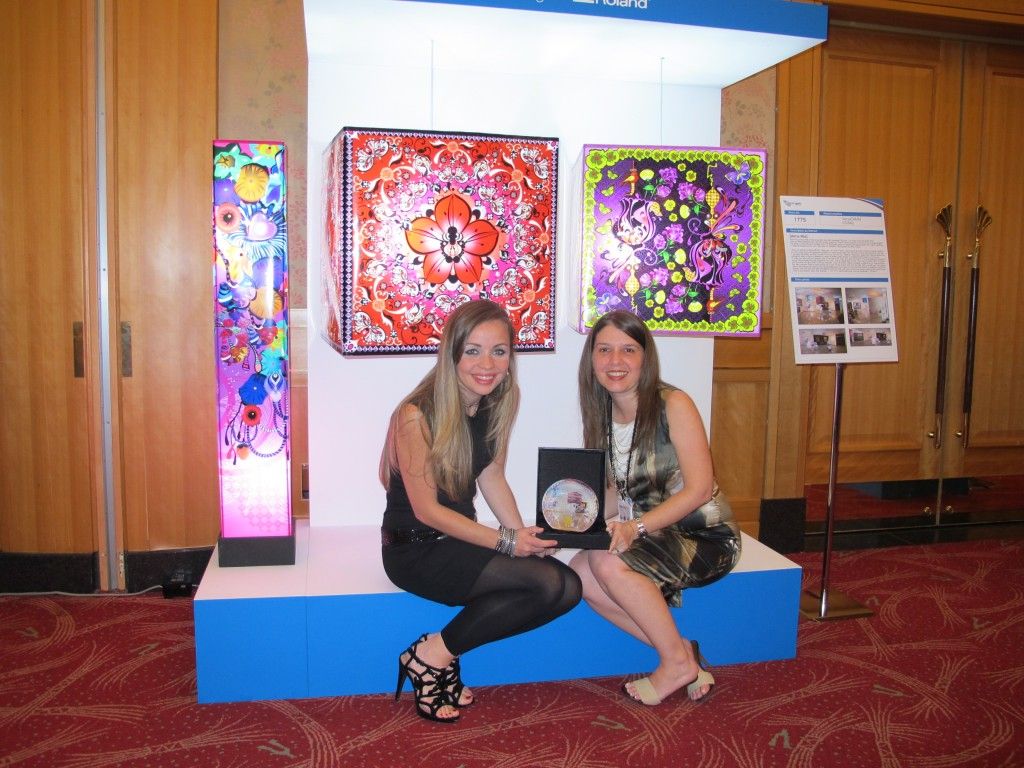 Coral Hernandez and Barbara Carroz represented BACA-DG from Venezuela, the Latin American Regional Winners.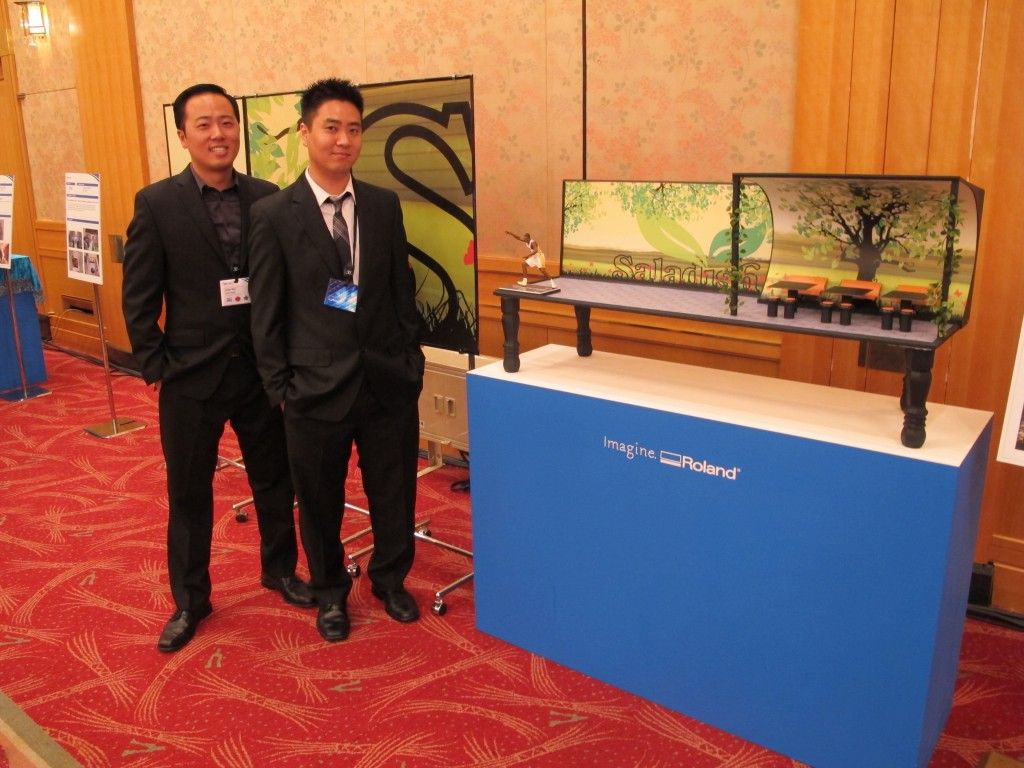 John Kim and Phillip Yu from Gamut Media were the North American Regional Winners for the SALADISH restaurant graphics.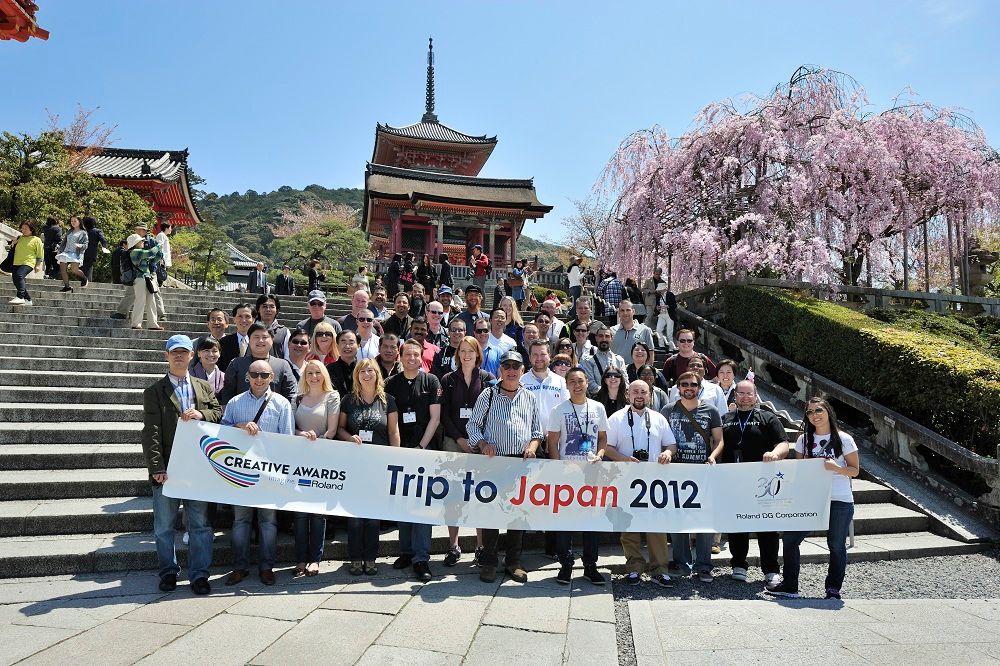 The celebration included sightseeing in Kyoto and Tokyo and we were fortunate (and a bit lucky) to see some Cherry Blossom Trees in bloom.