Working with Roland DG customers is the best. And here in public relations, we get the unique opportunity to work with many of you on a daily basis. Your creativity is inspiring. Your technical expertise – amazing. Your passion for Roland DG – now that is where you rock the P.R. world.
Welcome to what we are calling our "2012 Roland DG P.R. Hall of Fame," a tribute to everyone who has helped us chase headlines and win awards during the last year. Your outstanding work – and willingness to "put it out there" – deserve a round of applause. So, here we go, with a snapshot of some of this year's media darlings.
Barbara Carroz of BACA-DG – Our Very Own Cover Girl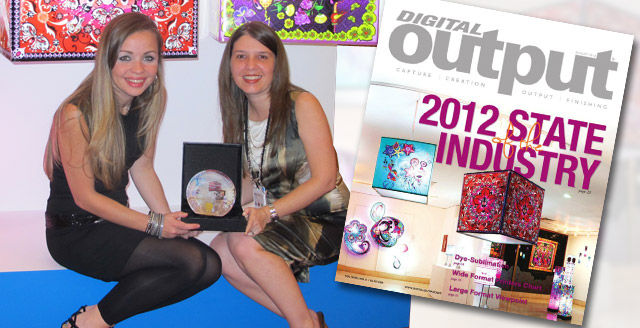 Barbara Carroz of Venezuela's BACA-DG has really gone the extra mile. Not only did she enter our Creative Awards competition with her gorgeous "Alma Mia" fine art exhibit graphics (designed by Coral Hernandez Finol), she took the Latin American regional title and traveled with Roland DG to Japan in April to celebrate our 30th anniversary with us. Then she went on to win the Digital Output Application of the Year awards, and became the August issue cover story. Outstanding, Barbara!
Shaun Keating of Keating Dental Arts – A Powerful Nod from the Expert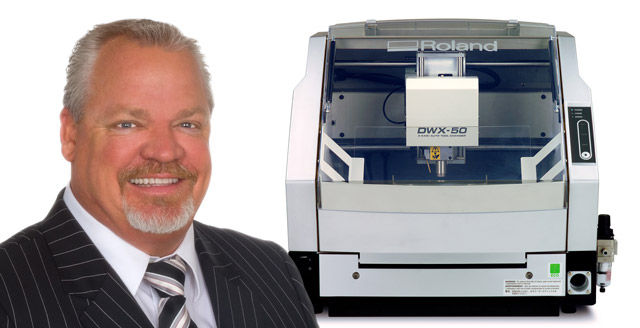 Keating Dental Arts owner Shaun Keating is as close as it gets to being a dental industry rock star. The self proclaimed "most interesting dental technician in the world," (a title he defends in a hilarious website video at www.keatingdentalarts.com,) operates a large state-of-the-art dental laboratory that serves restorative dentists and partner labs both nationally and globally. A blogger, thought leader and award-winning expert, Shaun's review of our DWX-50 for Dental Lab Products' August issue had phenomenal cache. Shaun, you are "the most interesting dental technician in the world!"
Phillip Dominguez of Identity, Inc. – A Big Splash on the Small Screen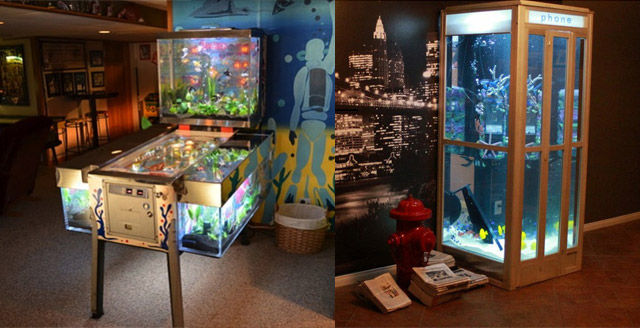 What better way to get exposure than to put the VersaCAMM VS on TV? That is exactly what our friends at Identity, Inc. and Acrylic Tank Manufacturing (ATM) are doing. Deep inside their Animal Planet studios, brothers-in-law Wayde King and Brett Raymer of ATM construct exotic custom aquariums for the rich and famous. These water-filled wonderlands are both wrapped and engraved by Phillip Dominguez of Identity, Inc. using Roland DG technology – on TV for the hosts' popular show, "Tanked." Check your local listings to catch all the action and look for an Identity, Inc. "Tanked" Digital Output web exclusive set to appear online in February. Sensational, Phillip, Wayde and Brett!
Phillip Yu and John Kim of Gamut Media – The Ultimate L.A. Story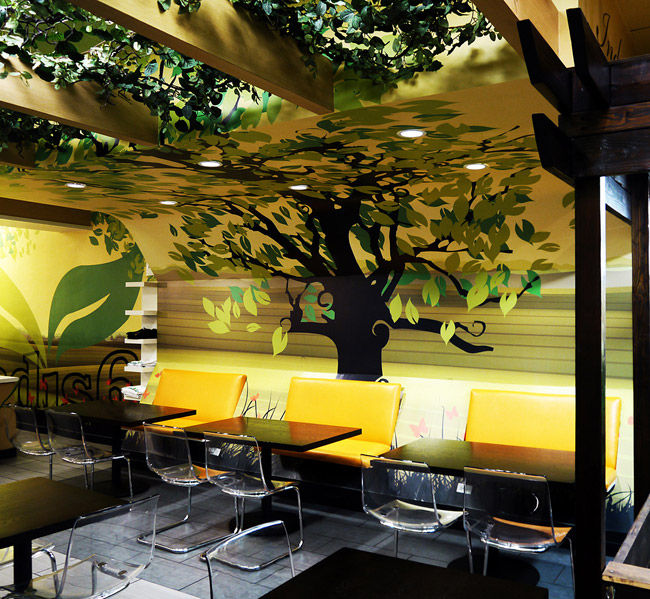 What is more "L.A." than a trendy new restaurant, partly owned by a real-life Los Angeles Laker? Absolutely nothing! So, when Gamut Media got the branding contract for "Saladish," owners Phillip Yu and John Kim jumped at the chance. From menus and table tents to window graphics and wall wraps, this project turned four walls into a sheer Garden of Eden. So striking were the Saladish graphics that the boys from Gamut Media took first place in our North American Creative Awards competition and then went on to win a Golden Image award at SGIA. Numerous press release write-ups in the trades have placed them squarely at the top of their field. And, like BACA-DG, they were there in Japan for our 30th anniversary event and also came to Vegas for SGIA where they were interviewed by the media. Way to go, Phil and John!
Bob Iuliano of Adirondack Dental Ceramics – Bringing in the WOW! Factor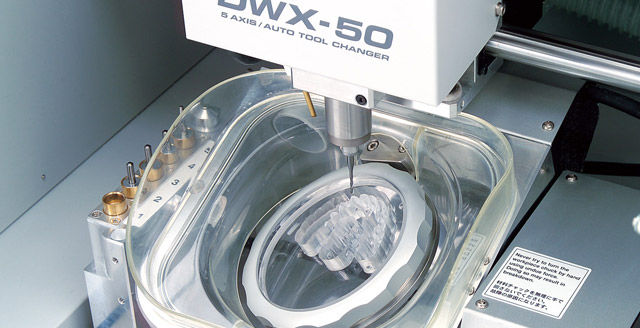 While an official case study is still in the works, behind the scenes Adirondack Dental Ceramics owner Bob Iuliano single-handedly catapulted our DWX-50 onto the Journal of Dental Technology's (JDT) 2012 Top Ten list. Bob's award entry gave high praise to the revolutionary dental mill, leaving the judges speechless and securing one of just 10 spots on JDT's "WOW! Product of the Year" list. As a "WOW" product, the DWX-50 enjoyed a splashy full-page feature in the October issue, and has been in high demand ever since. Fantastic, Bob!
Martin T. Charles of SagaBoy Productions – A Hollywood Legend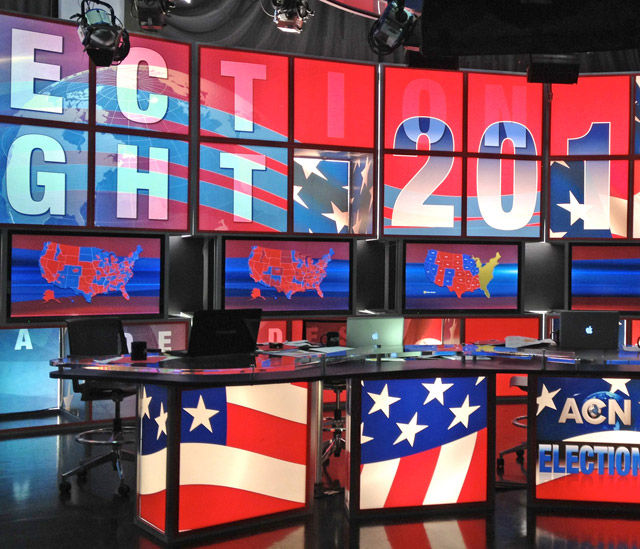 Where do I start when it comes to Martin Charles? One of the industry's most sought after stories, he and his Roland DG printers have produced film graphics for every major movie star and director you can think of – from Tom Hanks and Johnny Depp to George Clooney, Michael Mann, Julia Roberts and Ron Howard. His stories have lit up the covers and pages of virtually every trade magazine you read with beautiful images, articulate quotes and some of the most interesting digital printing applications around. His latest project, HBO's "The Newsroom," was publicized throughout the sign and entertainment industries and generated a great, in-depth personal profile of Martin for Signs of the Times. Martin, you are a legend in your own time!
Want to see your story in the press? Send us some photos of your best work! I can be reached at lweller@rolanddga.com, and my colleague, Marc Malkin, is at mmalkin@rolanddga.com. Hope to hear from you.